To purchase the Due Dates subscription, please follow the steps below.
1. Login to account.experttax.com
2. Click on Buy Subscriptions.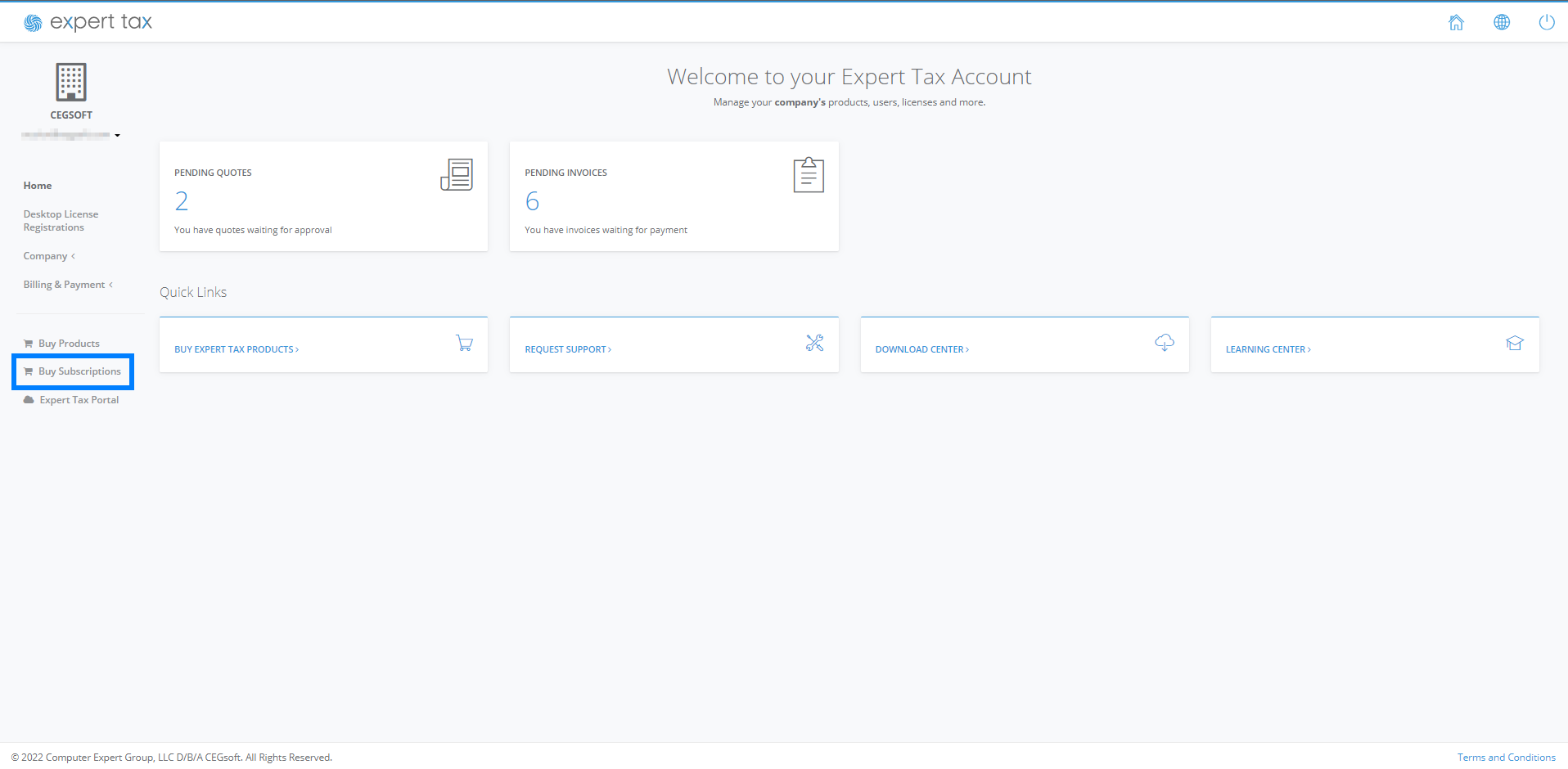 3. Select the Due Dates option, enter the number of users you wish to include in the subscription and press Continue.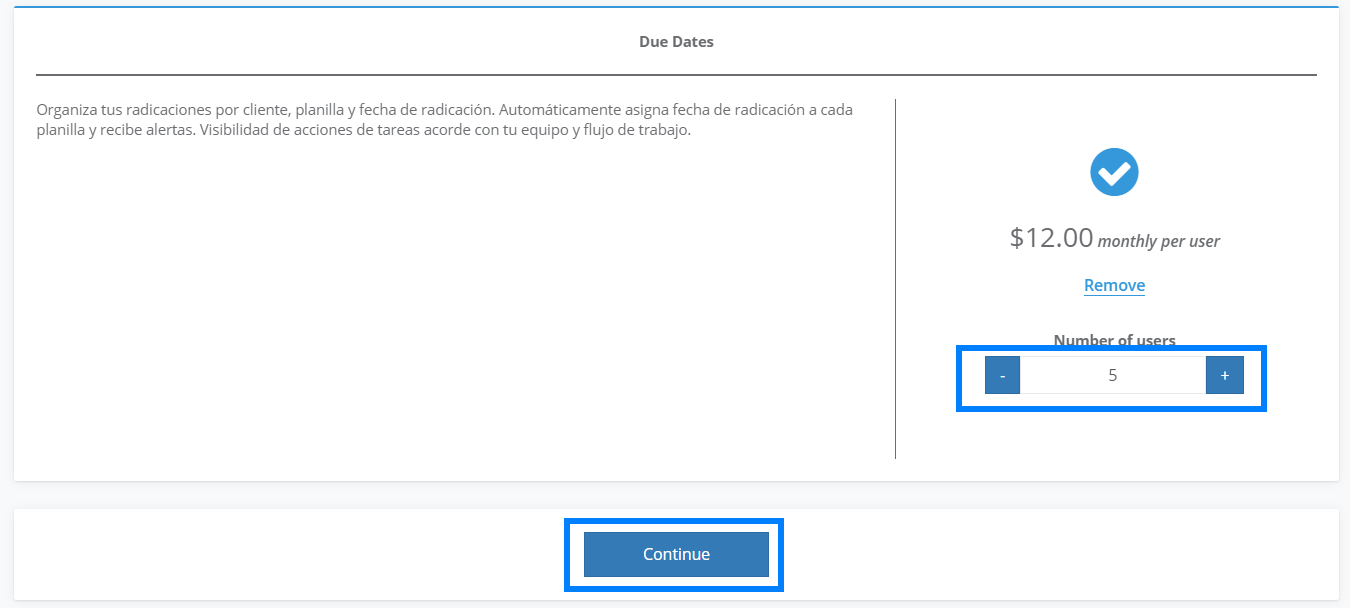 4. Review the invoice details and click Continue.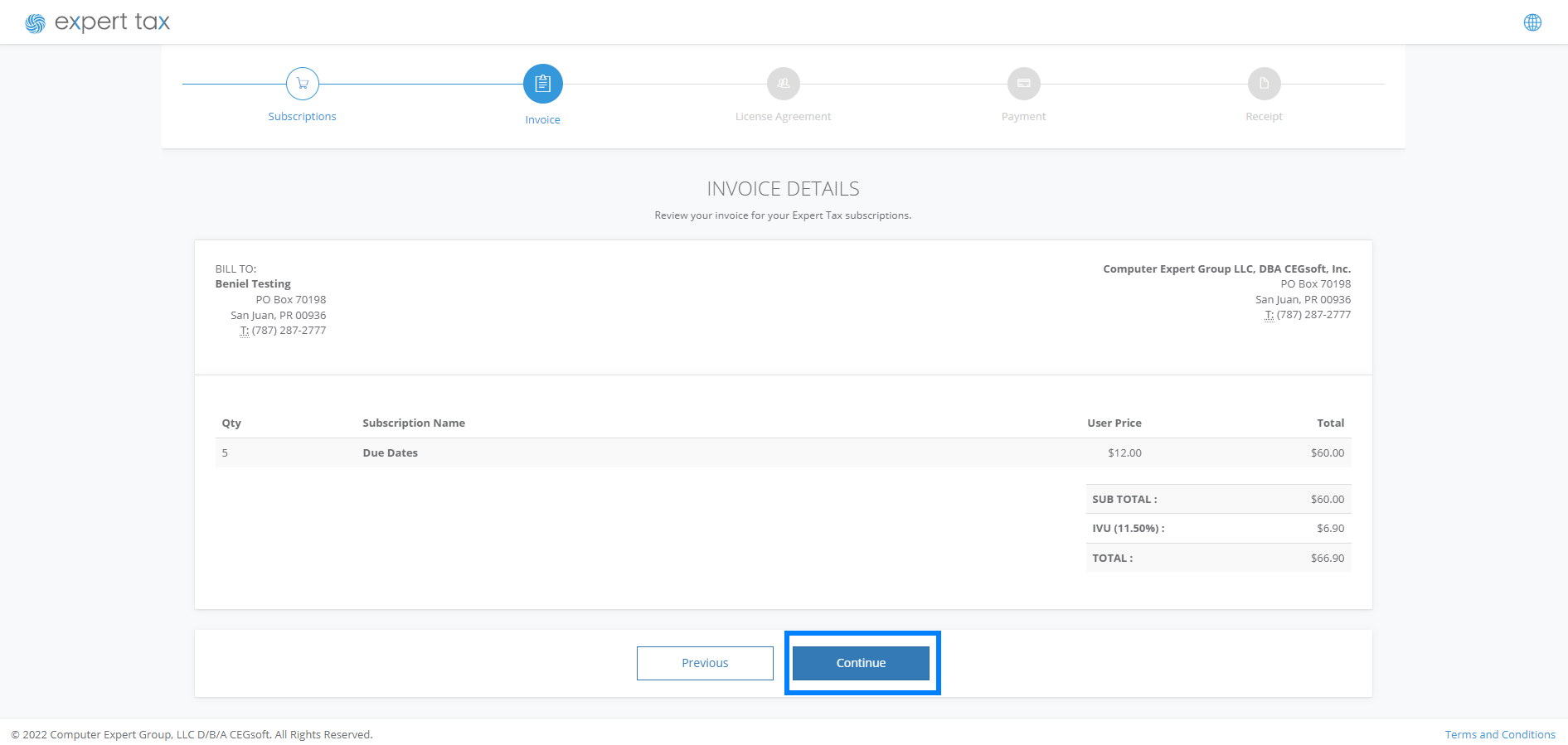 5. Review and accept terms and conditions and click Continue.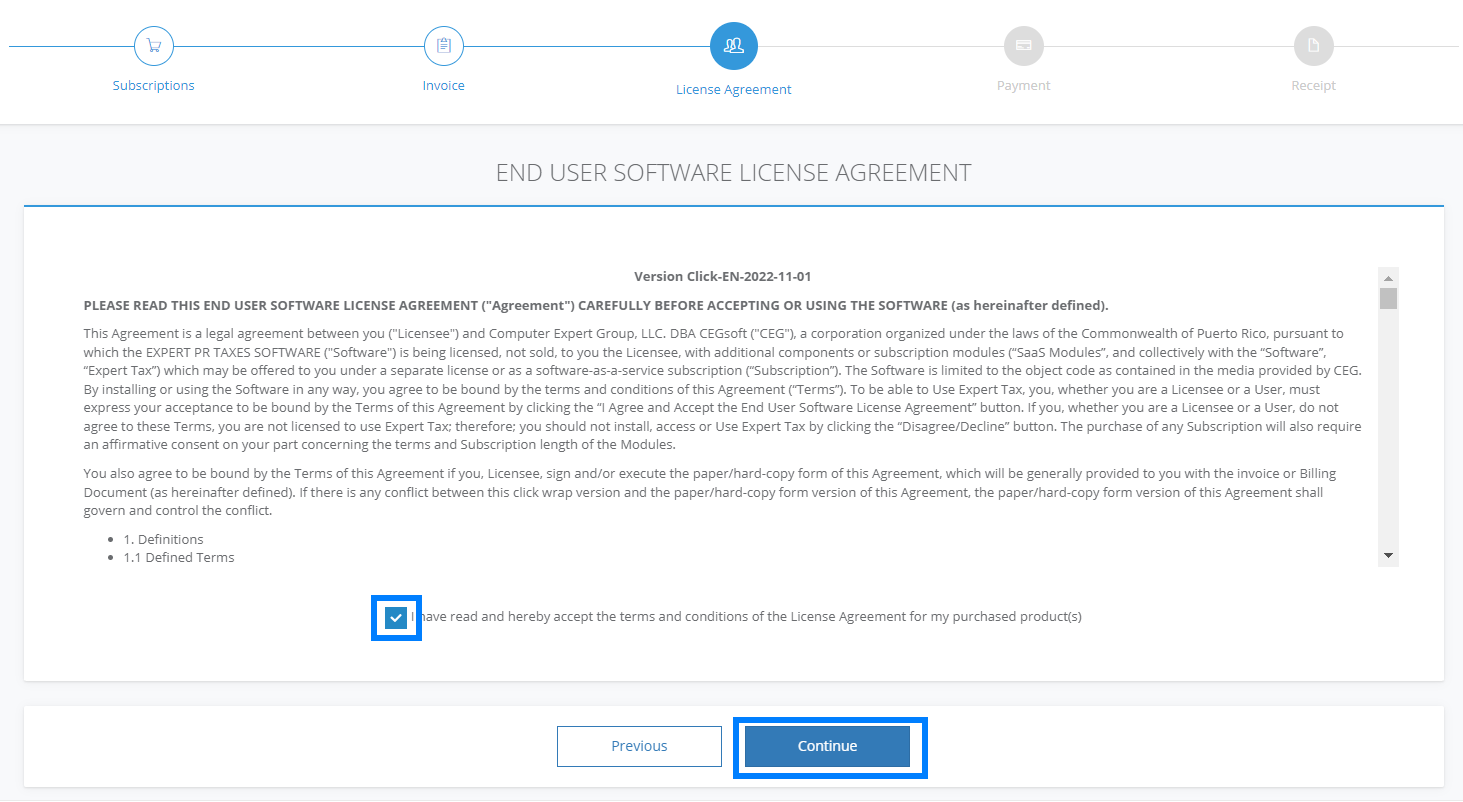 6. Enter the payment information and click Pay.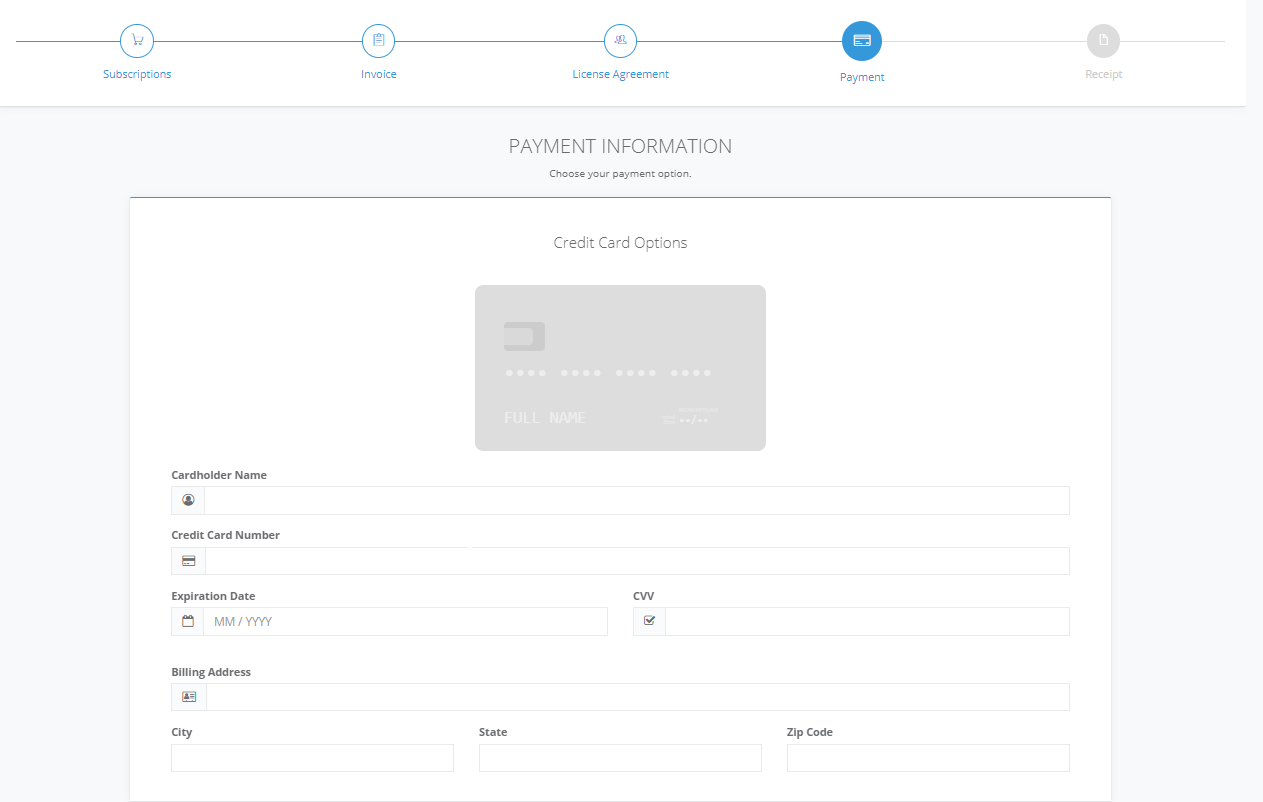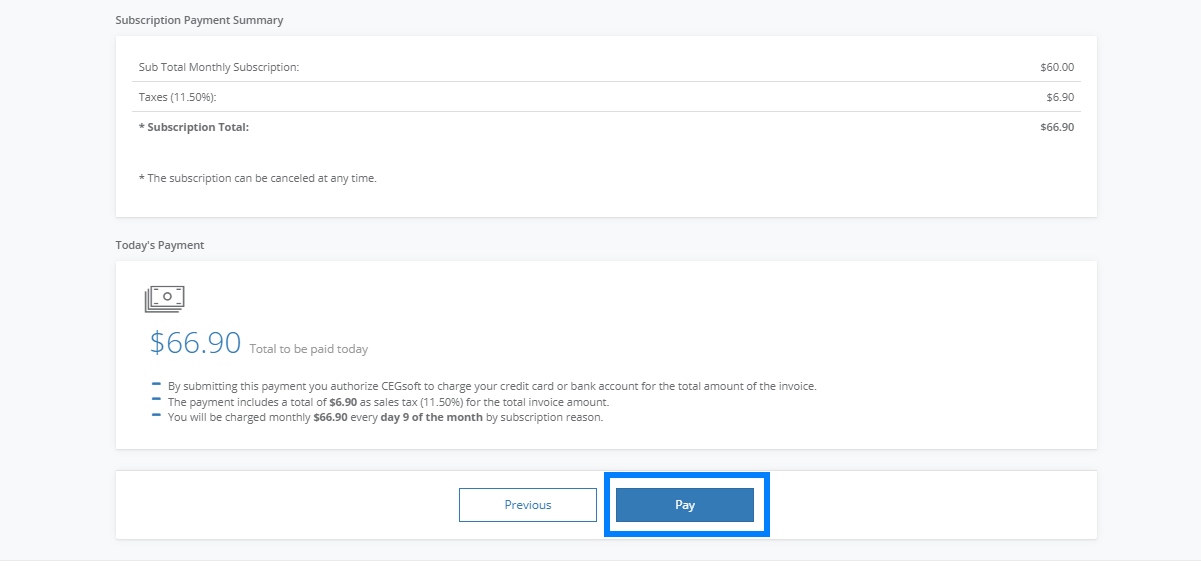 License Activation

Once you have completed the purchase process, follow the steps below to activate the service.
1. On account.experttax.com go to the Company tab.
2. Under the Users option, locate the users to whom you are adding the Due Dates service and click Manage user.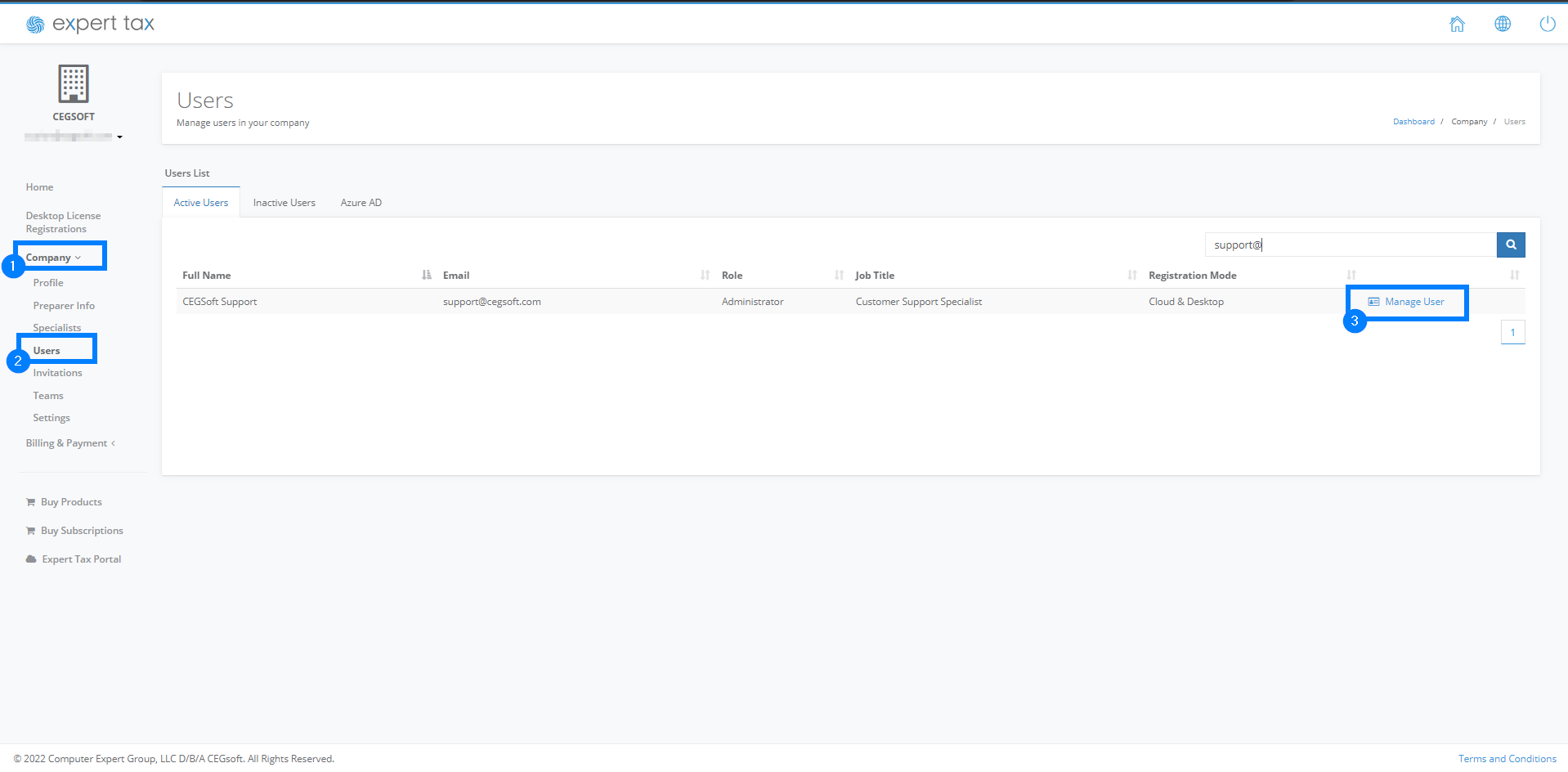 3. In Product Subscriptions, click on Edit and activate the service.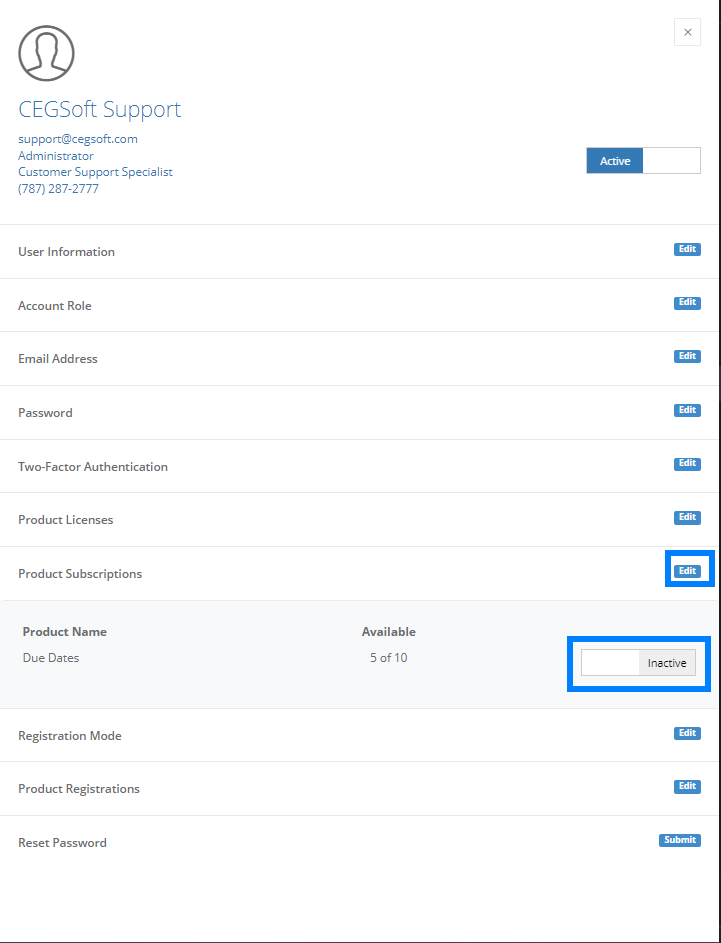 4. Once this is completed, you will see the Due Dates option in your Expert Tax portal