Activate Licenses
The Administrator must go to the Account.
https://account.experttax.com/

Once users have accepted the invitation, you must go to each user and activate the license.
Go to Users.
Then to Manage User.

Product Licenses.
Activate the License you wish to use.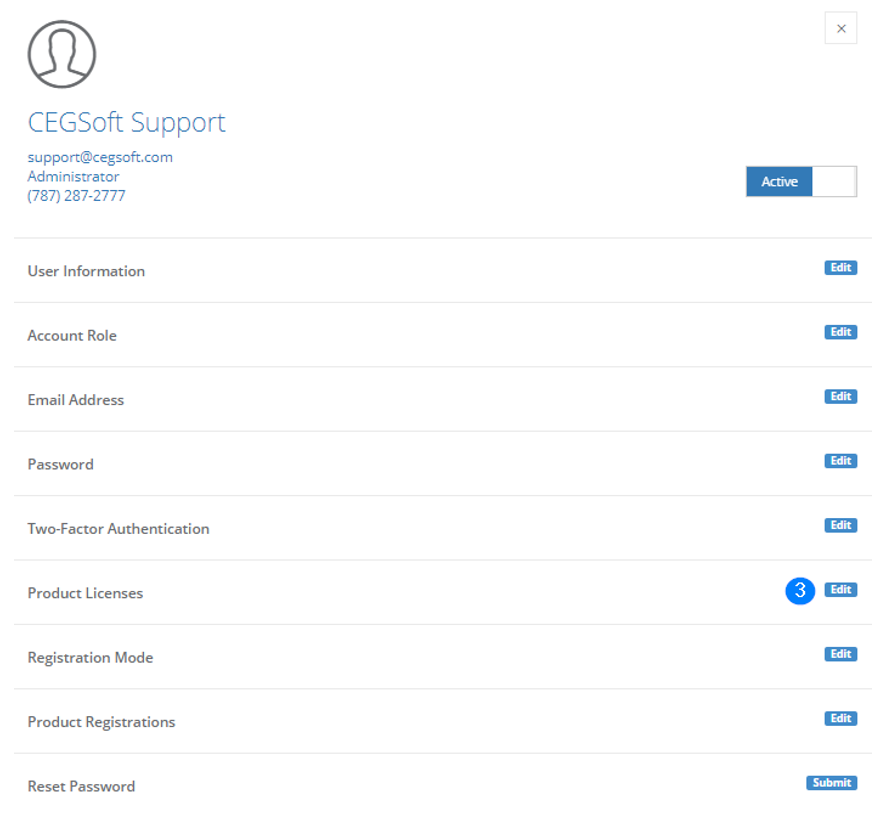 To activate the license, you just have to press the word Inactive.
As a company, you can determine whether to fully utilize the cloud, desktop or both.

Cloud and Desktop Registration - The user has to assign licenses to use the Cloud and can register Desktop licenses in one computer at a time.
Desktop Only Registration - The user can register any type of license available for the company in multiple devices, but can only use the Desktop Application.
Cloud Only Registration - The user can only use the Cloud environment and will not be able to use the Desktop Application.
Note: If you are using your license in the cloud after activation, you must disconnect and connect again for the system to refresh.
If you would like assistance or need more information, please feel free to write to us at support@experttax.com or open a ticket at support.experttax.com and we will assign a technical support staff to contact you as soon as possible.