Only Administrators will be able to Delete Clients.
When you delete a client, you delete all files created (of all modules).
1. Go to the Portal and search for the Client you wish to Delete.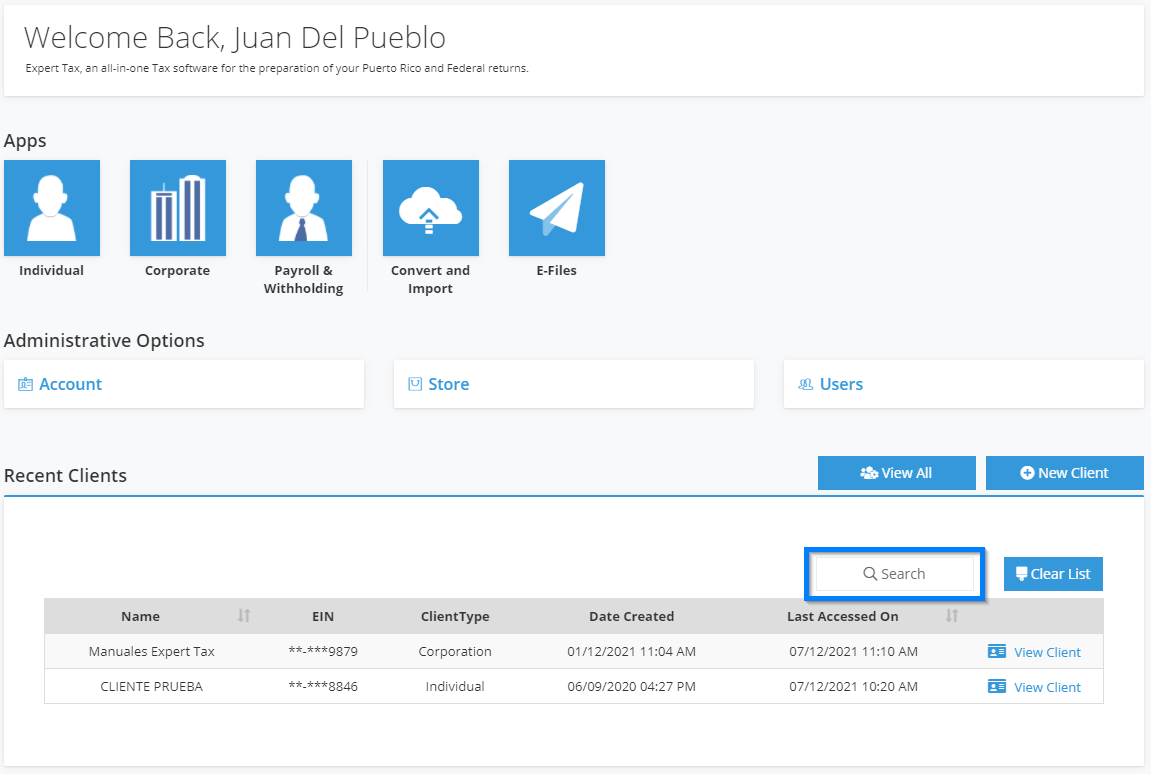 2. Once you find the Client, press View Client.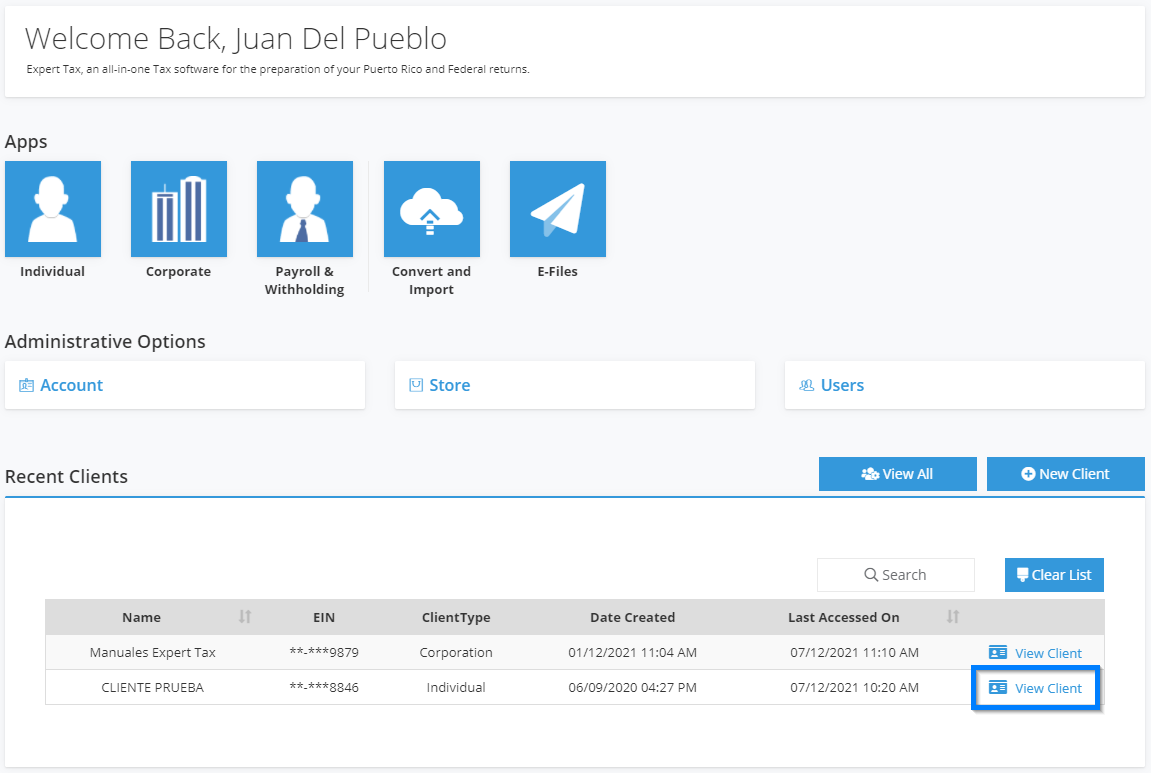 In the Client Profile, select Options.
This opens a list and you must select

Delete Client

.

You have to confirm that you want to Delete the selected client.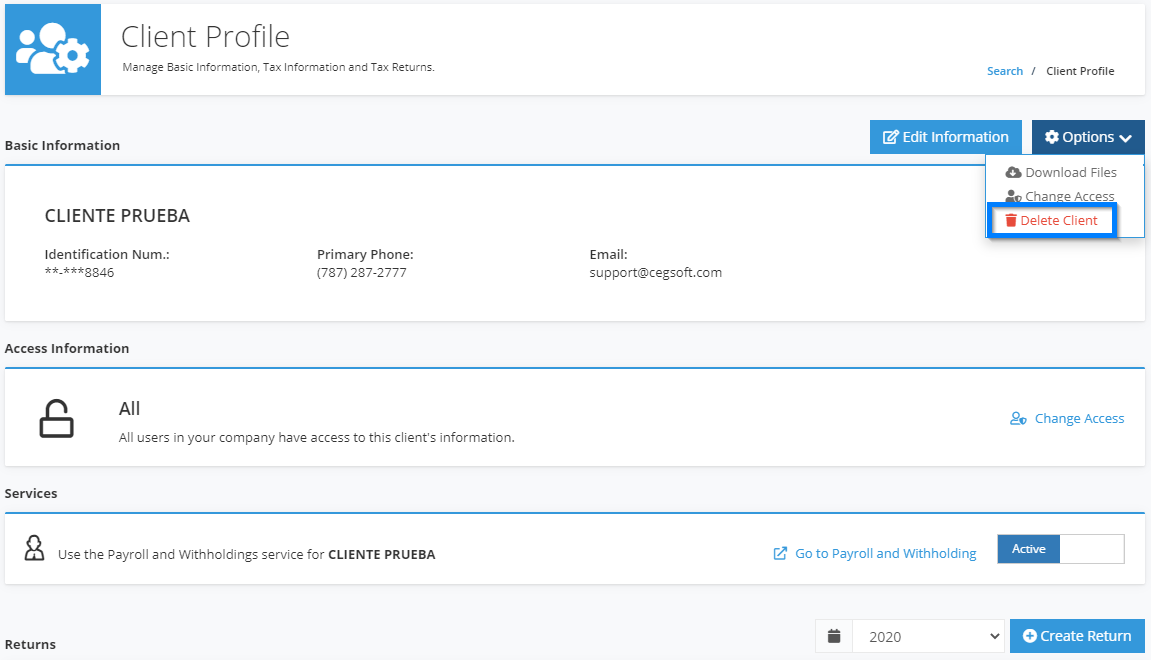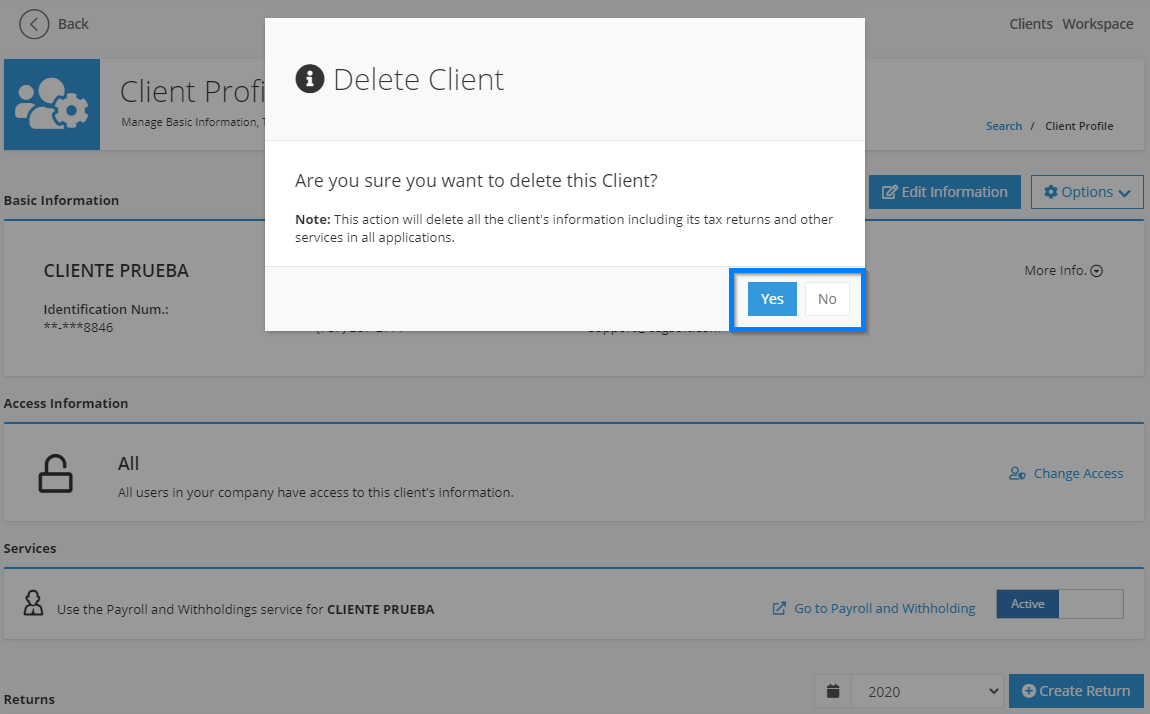 If you would like assistance or need more information, please feel free to write to us at
support@experttax.com
or open a ticket at
support.experttax.com
and we will assign a technical support staff to contact you as soon as possible.