Specialist Information
The administrator must go to the account.
https://account.experttax.com/

Select Company

Specialists

Add Specialists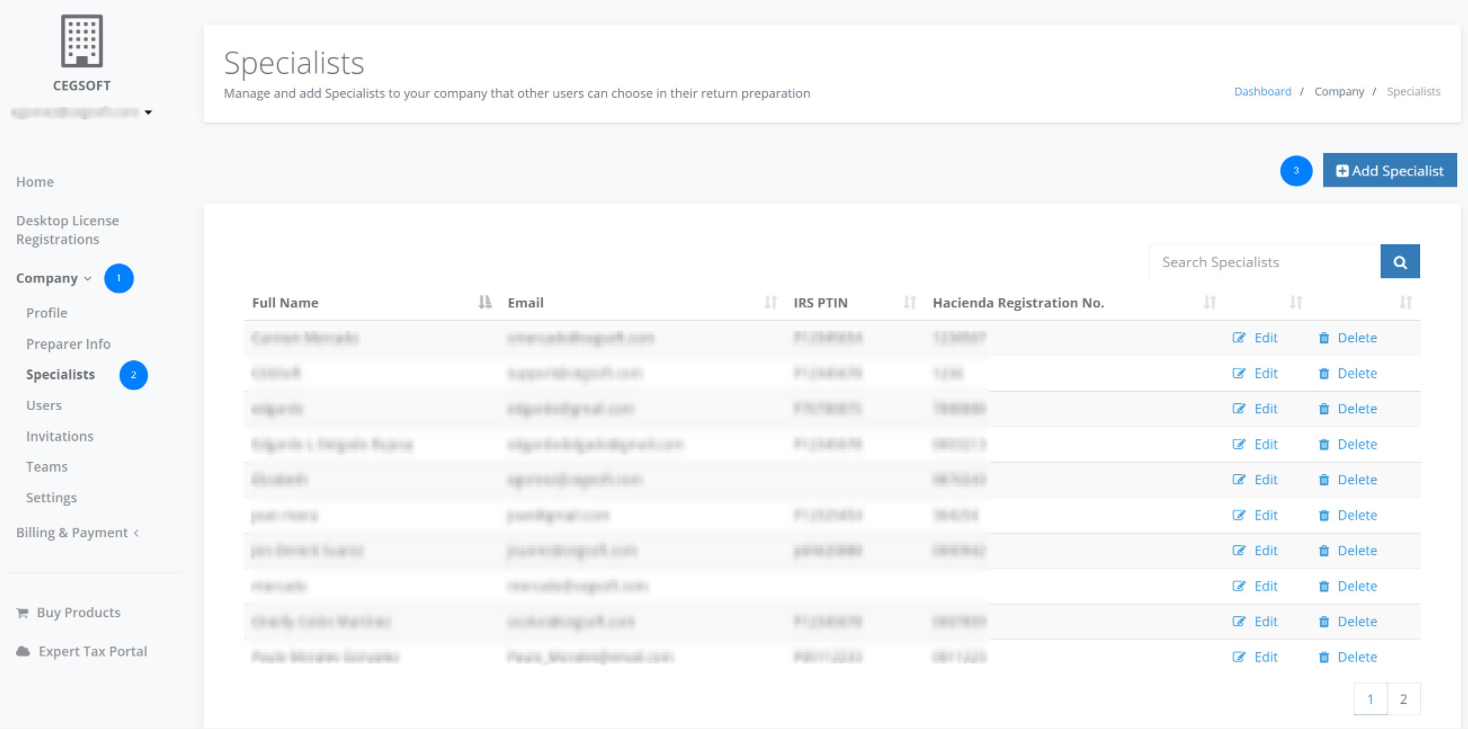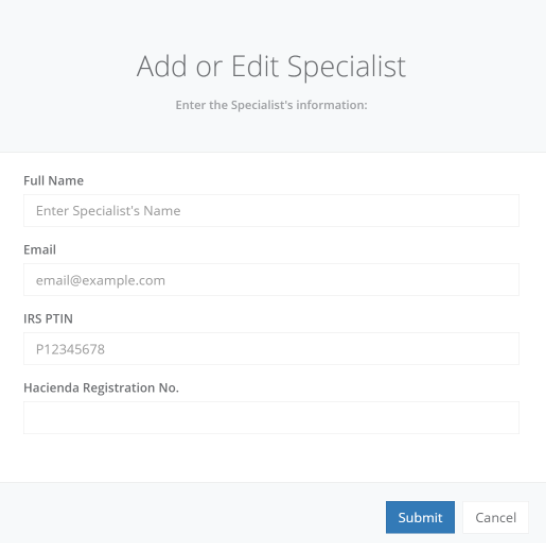 Enter the Specialist's information you want to add.
Go to the top left of the screen where your email is located.

Select

User Profile

.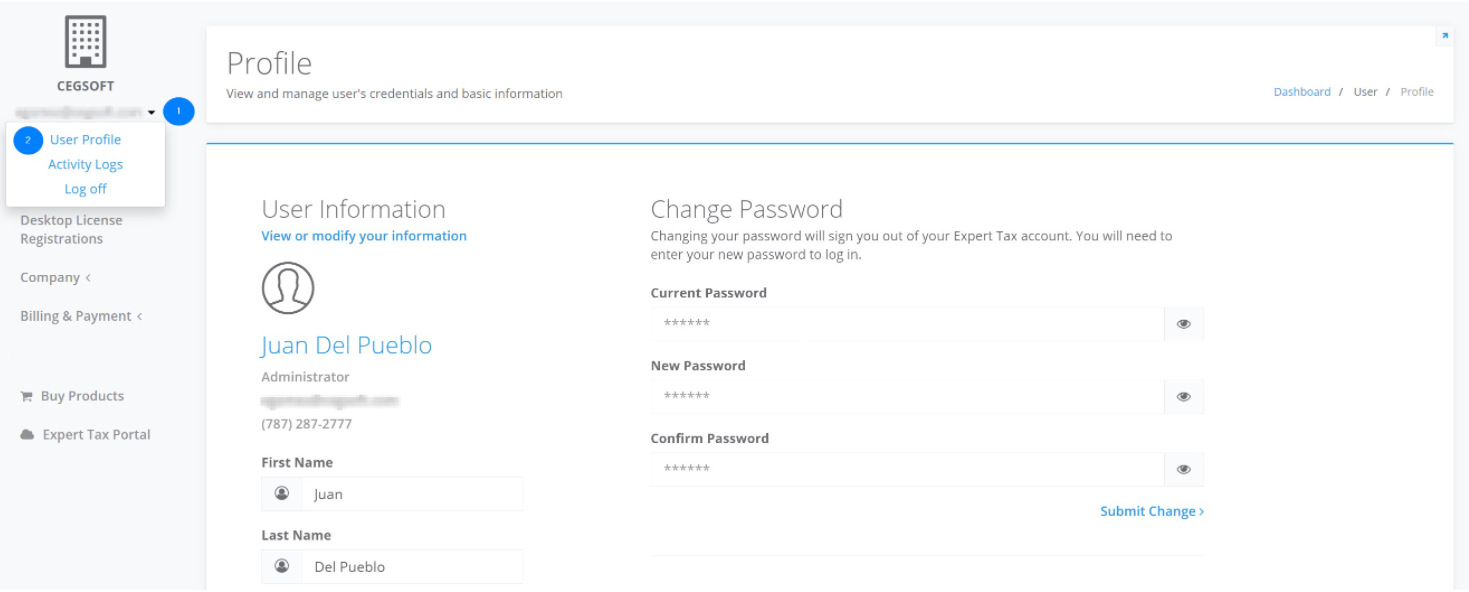 At the bottom of this page you will see the Change Specialists section.
Choose the

Specialist

you want to add.

Press the

Add

button.
If you would like assistance or need more information, please feel free to write to us at support@experttax.com or open a ticket at support.experttax.com and we will assign a technical support staff to contact you as soon as possible.