Select

Company.

Then, select

Invitations.

Press

Invite Users.

Enter user emails to send invitation emails.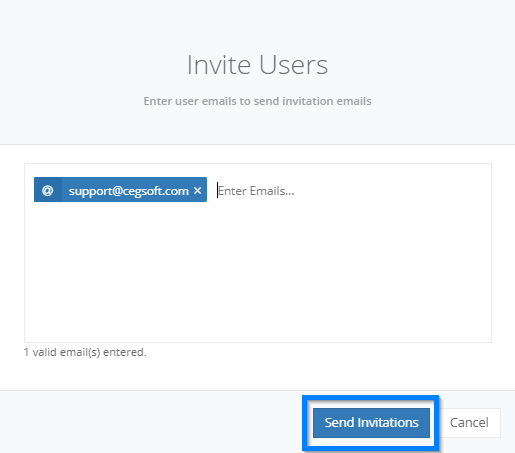 Once users have accepted the invitation, you must go to each user and activate the license.
If you would like assistance or need more information, please feel free to write to us at support@cegsoft.com or open a ticket at support.experttax.com/#help and we will assign a technical support staff to contact you as soon as possible.