To activate your license in desktop format, you must activate it first from your Account on the web.
1. Select Options in the upper right corner of the program.

2. Choose the License Registration tab, enter your email, password and press Login.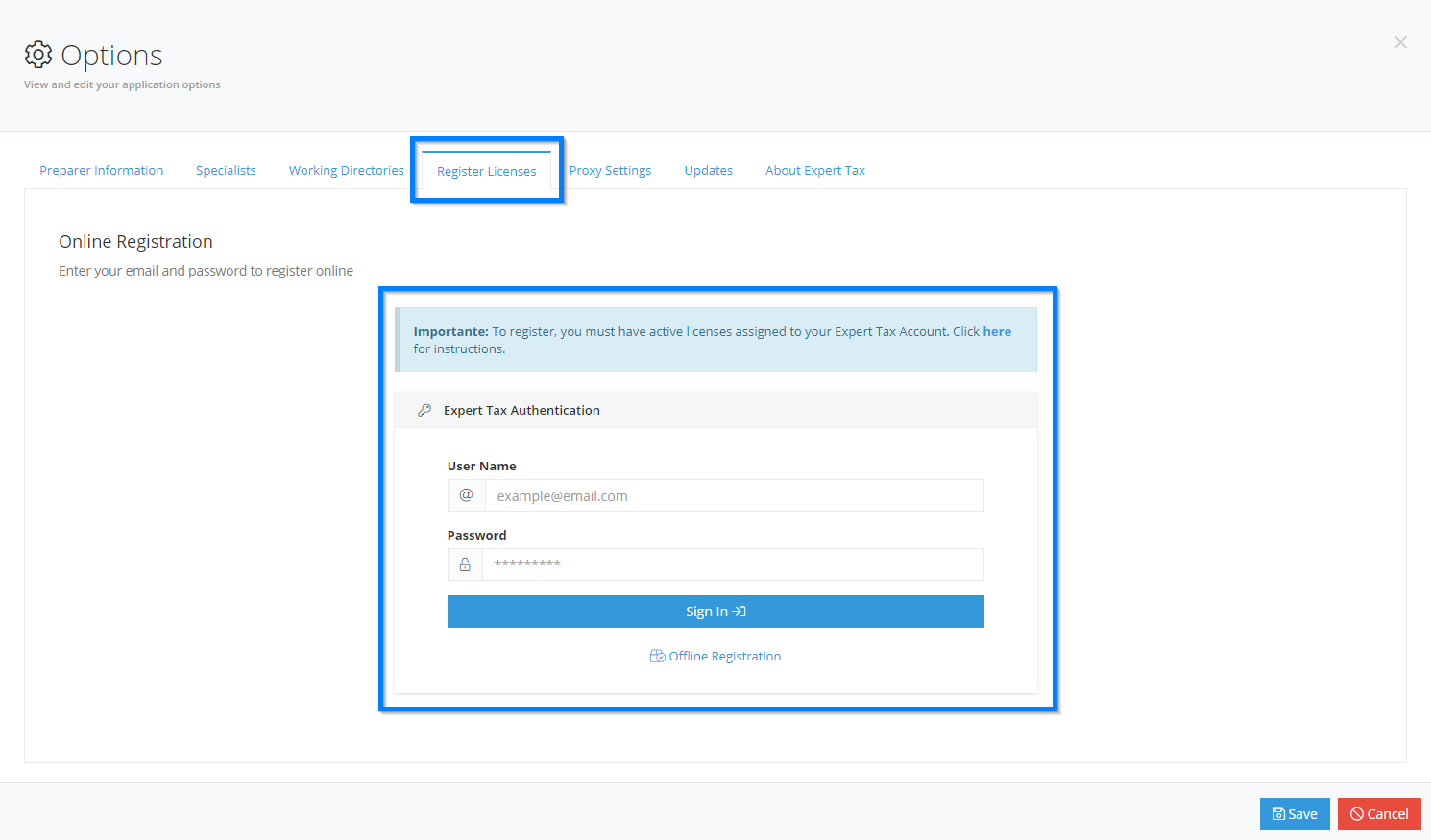 3. You will see the licenses assigned to the user on the screen, press Inactive to Activate.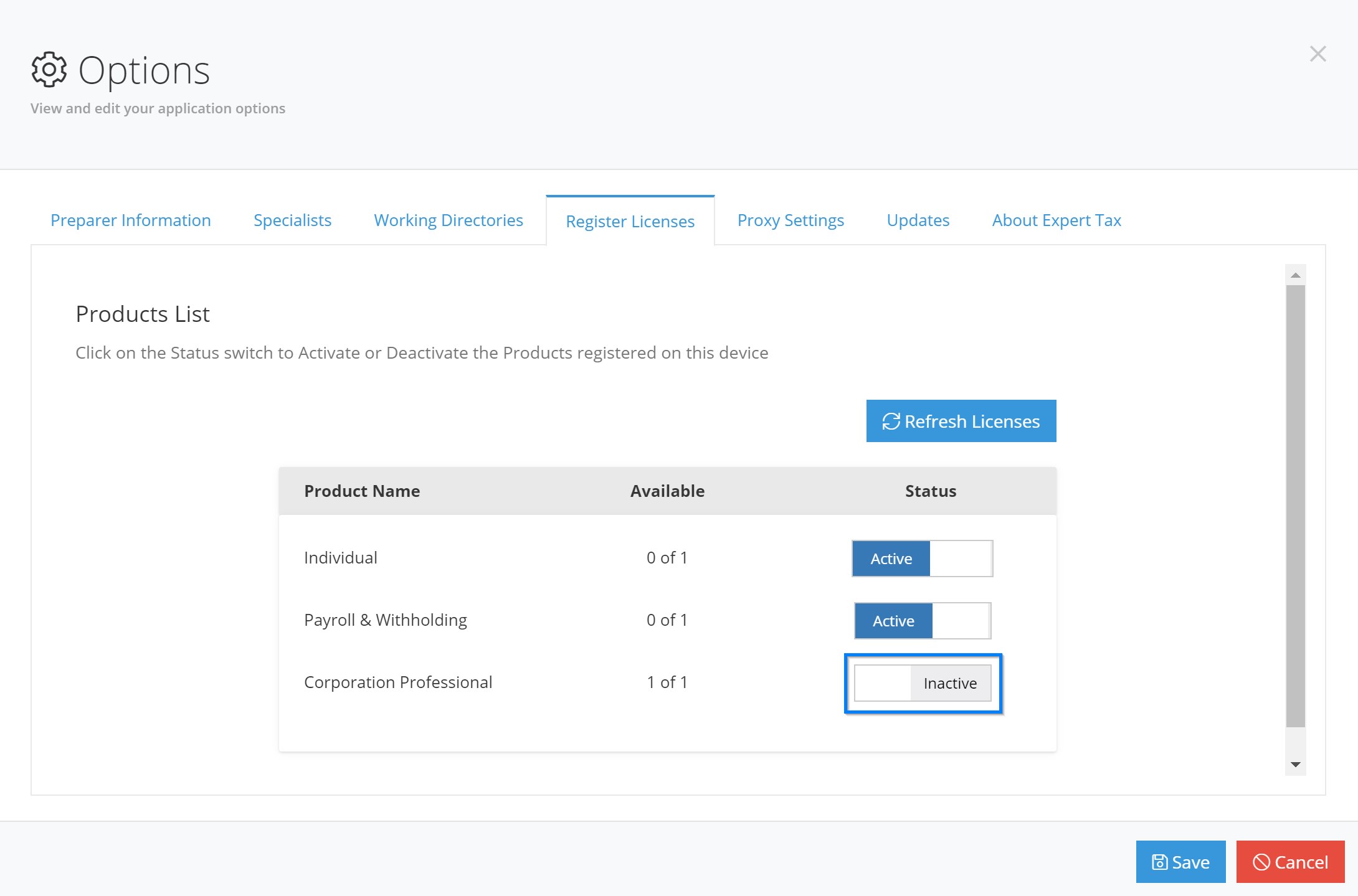 The button will turn blue and change to Active.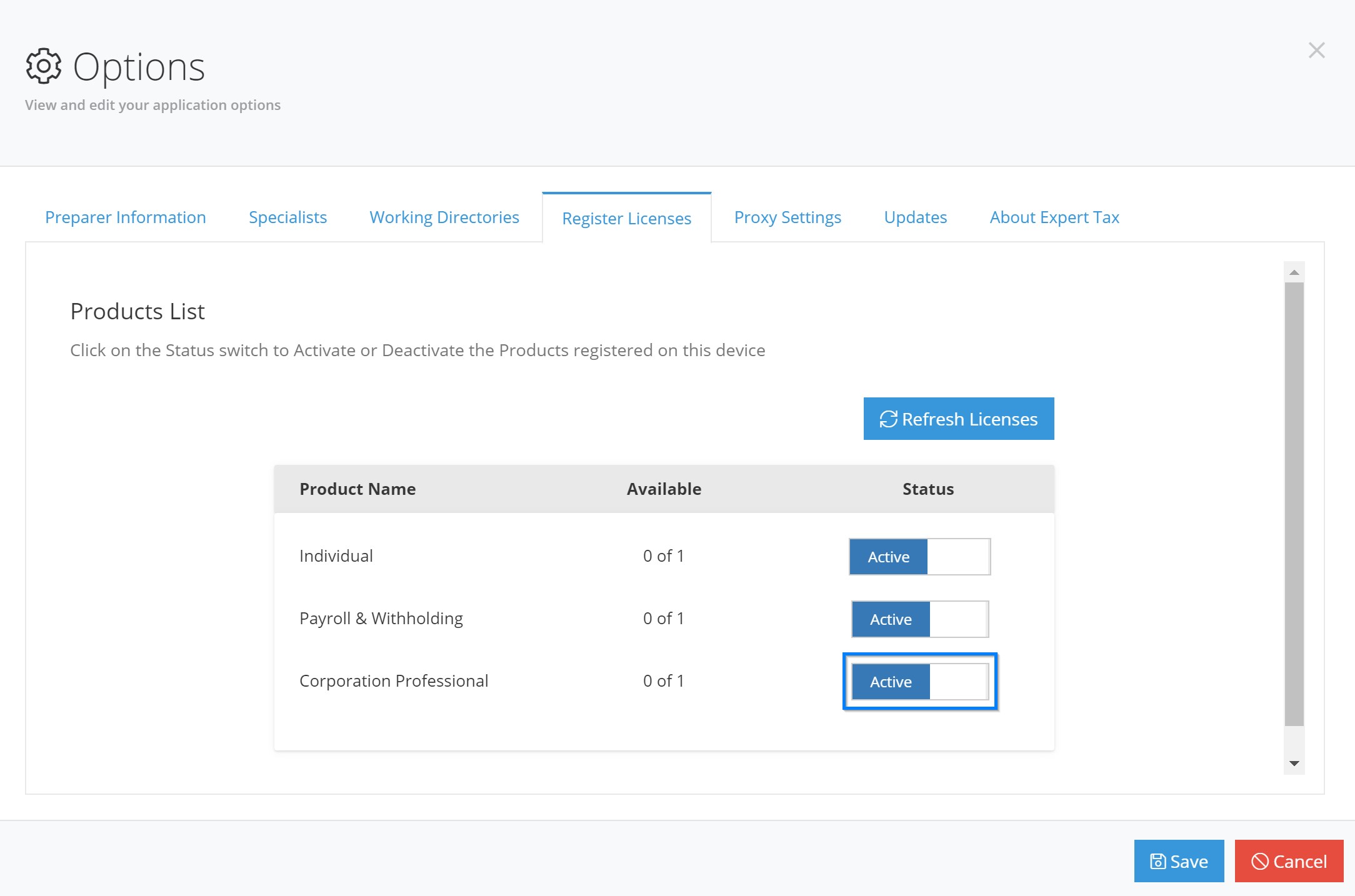 Once this is done, the license will be available to use.
If you would like assistance or need more information, please feel free to write to us at support@experttax.com or open a ticket at support.experttax.com and we will assign a technical support staff to contact you as soon as possible.