Differences between: Add, Replace and Ignore Customer
When importing a file to Expert Tax Web, you will see this screen if the client was previously imported.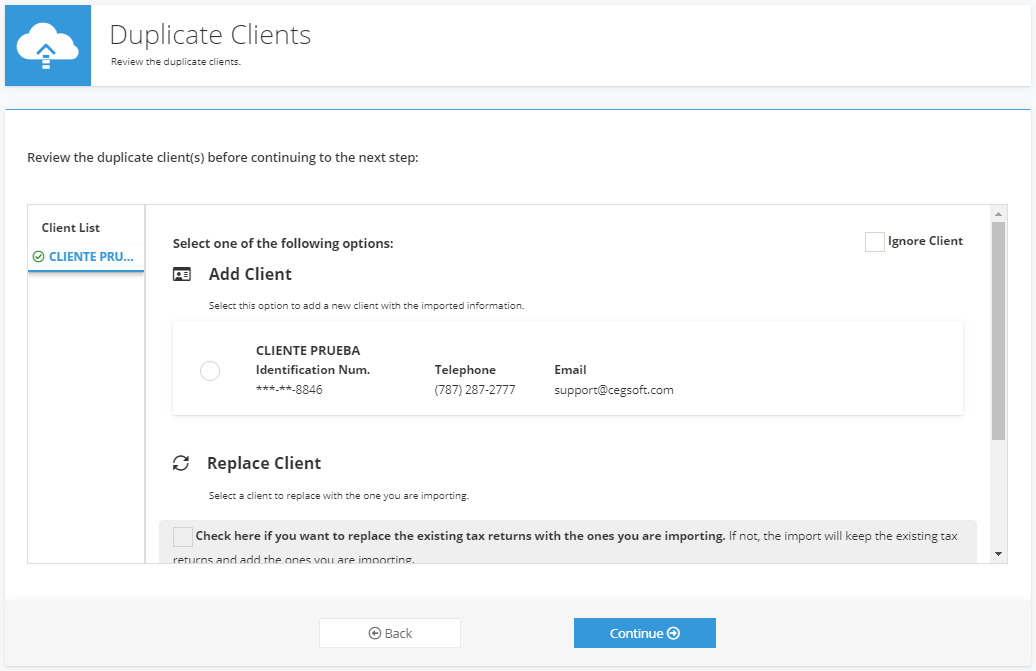 Add Client
You will select this option to add the client, duplicating it in Expert Tax Web.
Replace Client
With this option, the system will replace the existing information with that of the file that will be imported.
Ignore Client
You will use this option if you want to bypass this client and stay with the one you already have in Expert Tax Web.
Example:
If you are using the web mode, download the files to the Desktop and eventually you want to import the files, you must select:

Replace Client

.

If in the program you have duplicate clients with the same ID number, you can remove the one you don't want and / or contact us for assistance.
If you would like assistance or need more information, please feel free to write to us at
support@experttax.com
or open a ticket at
support.experttax.com
and we will assign a technical support staff to contact you as soon as possible.