Go to Add Data.
Select Create Employees Manually.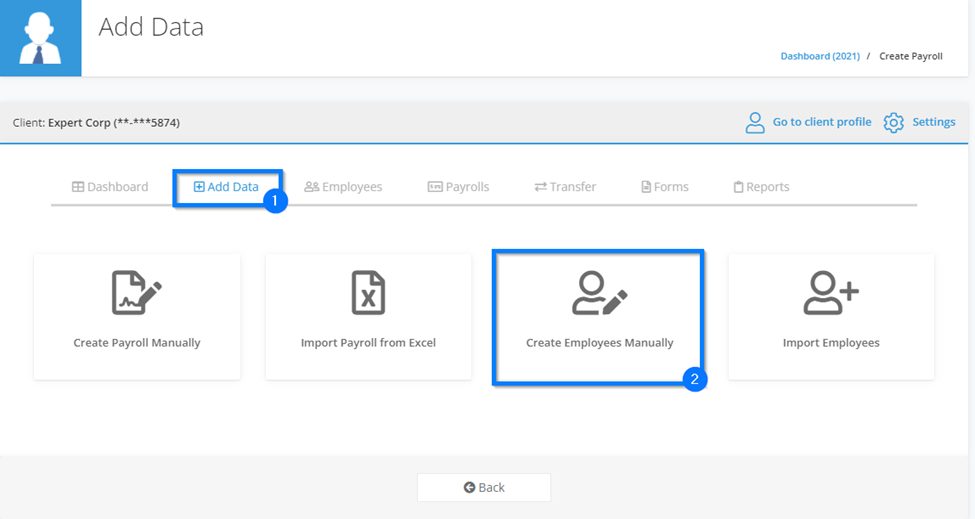 Enter employee's required personal information.
Notes:
Social Security Number, Name and Last Name, are required.
Mark the "Is Driver" check box, ONLY if the employee is a driver and the Driver Tax form will be filed.
If the date of birth is missing, the program will deduce that the employee is older than 26 years old.
CFSE Code is only for the CFSE form.
Date of employment is required only for Christmas bonus purposes, to determinate the law that will be applied.
Do not include special characters as #,-. at the address nor the name.
Once the employee is created, you will see a list of all the employees and see their profile.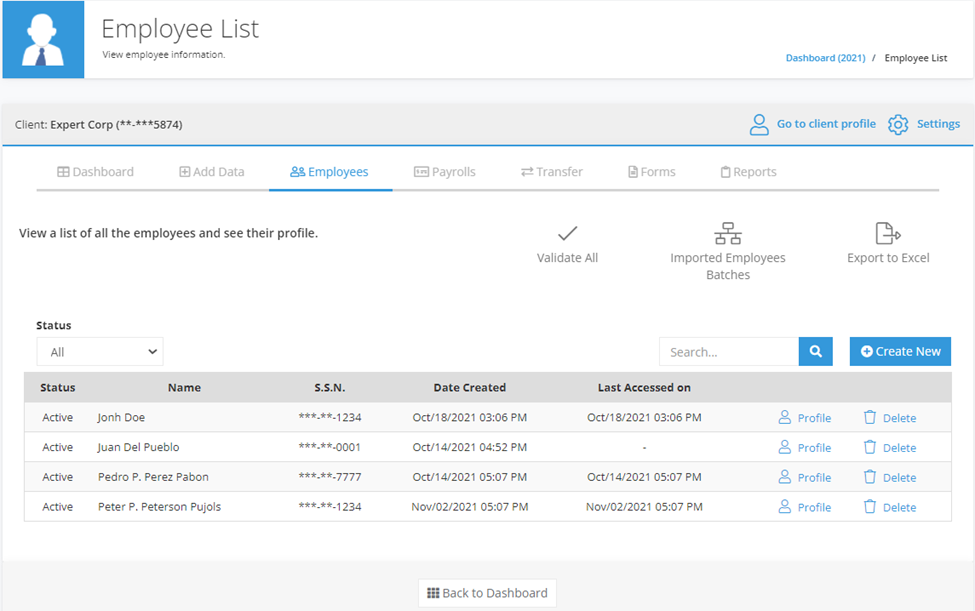 Employee's Profile
Payroll info
Here you will be able to set if the employee is salaried or an hourly employee. If it is an hourly employee, you must set the hourly rate.
Press Save.
Note: The amount of worked hours, must be entered manually later on when creating the payroll.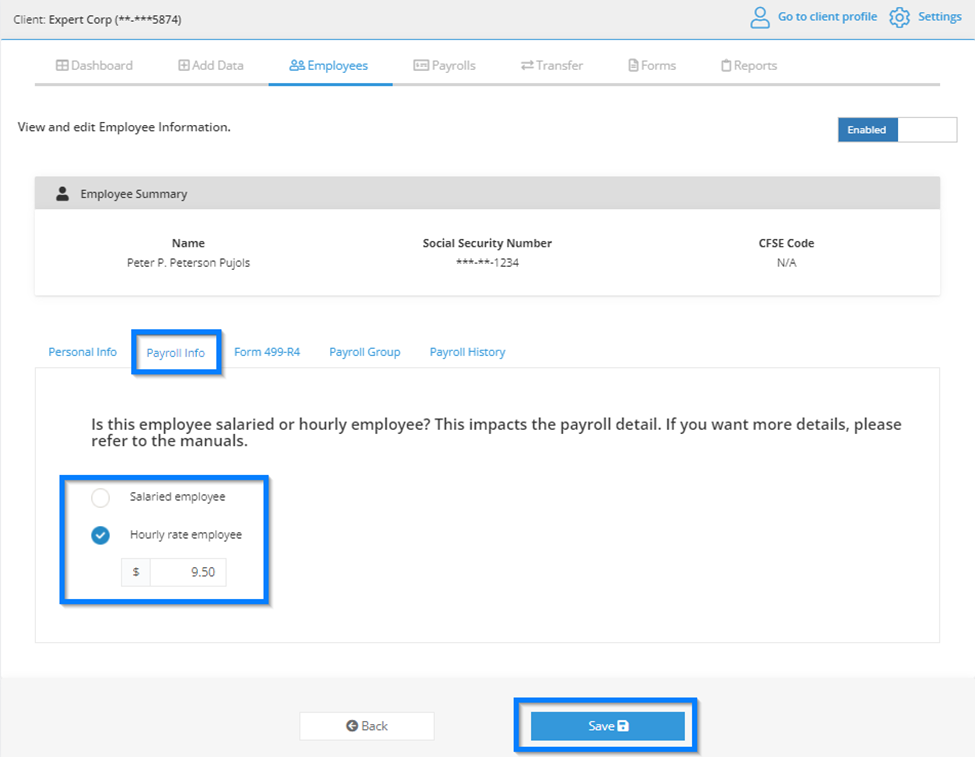 Form 499-R4
Enter employee's required payroll information by filling the form 499-R4, or you can choose a fixed amount or percent to be retained from the employee.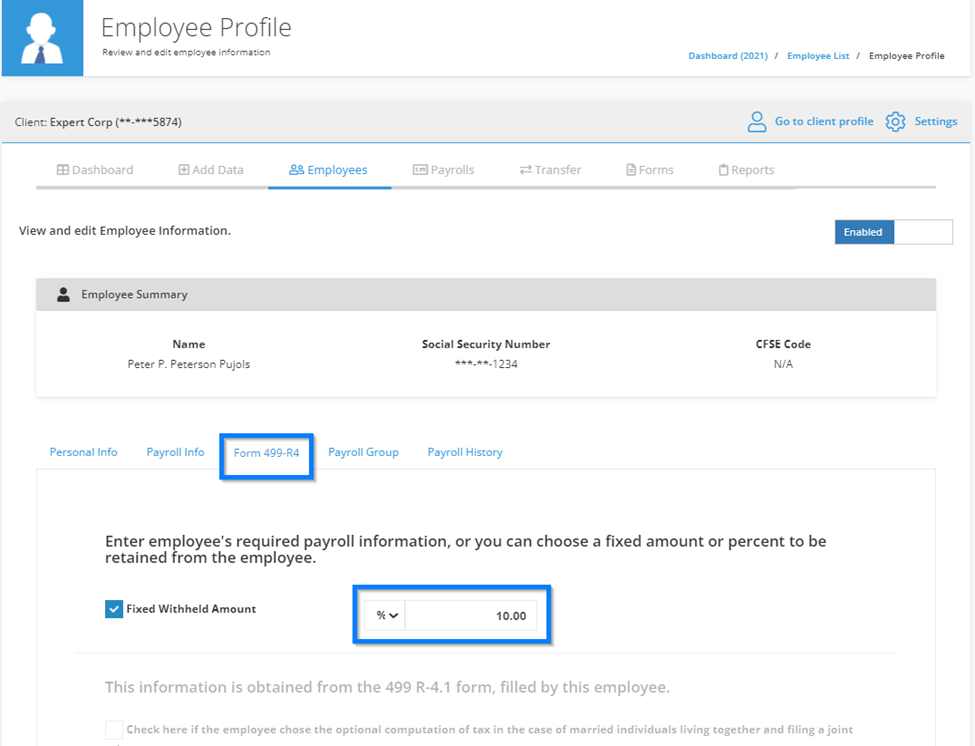 Payroll Group
Select which payroll group to place the employee in or create a new payroll group by clicking the "Create New" button.
Then press Save.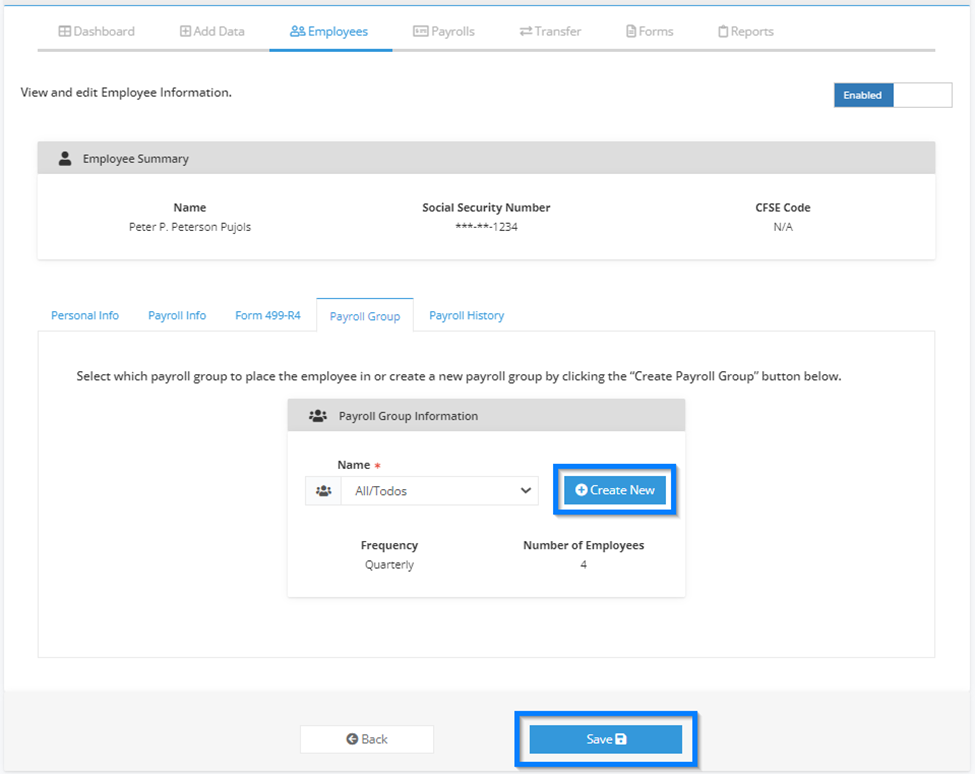 Functionalities within the employee list
Validate all
This option allows you to fix any error that the employee information might have.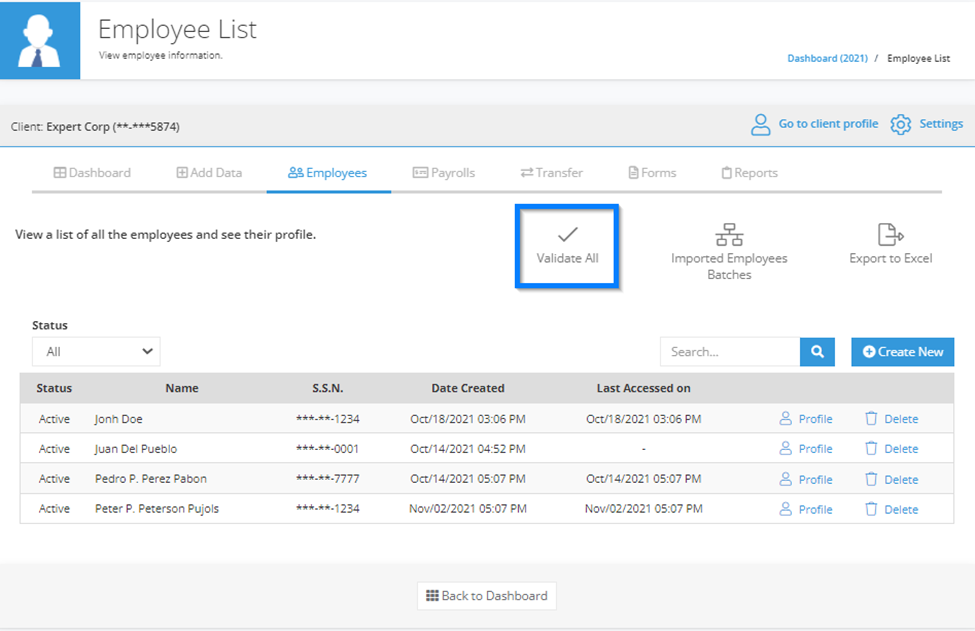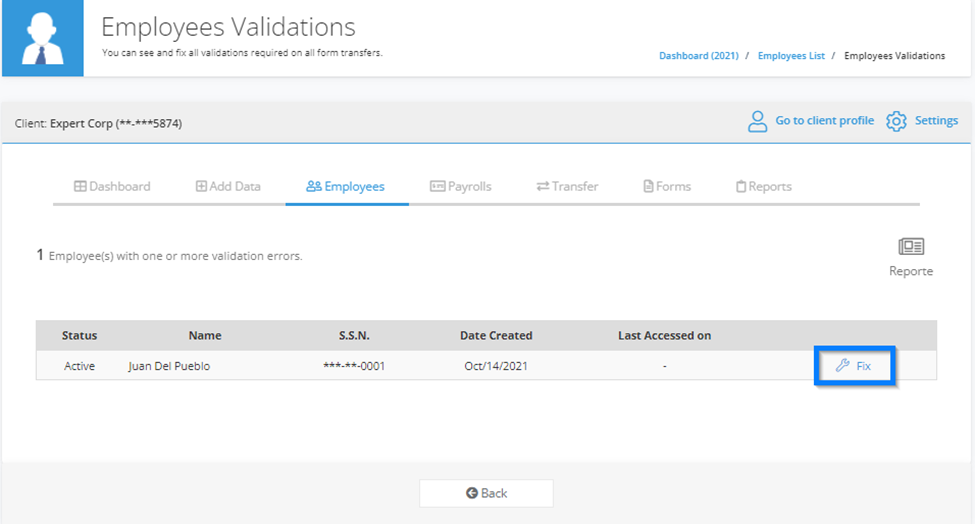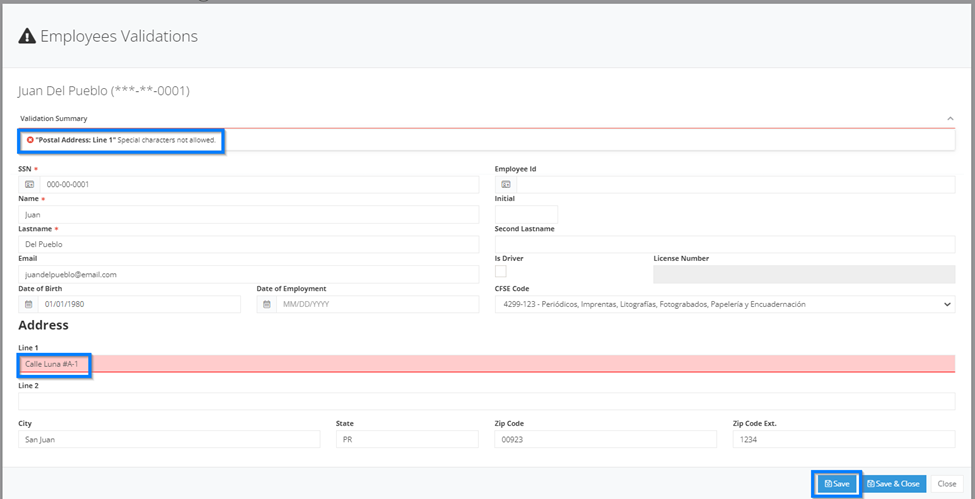 Imported Employees Batches
This option provides the opportunity to review the batches as they were imported. Shows the date and how many employees were imported. From this screen you will have the option to delete said Batch.
If the batch is eliminated, the transactions imported in that batch will be deleted.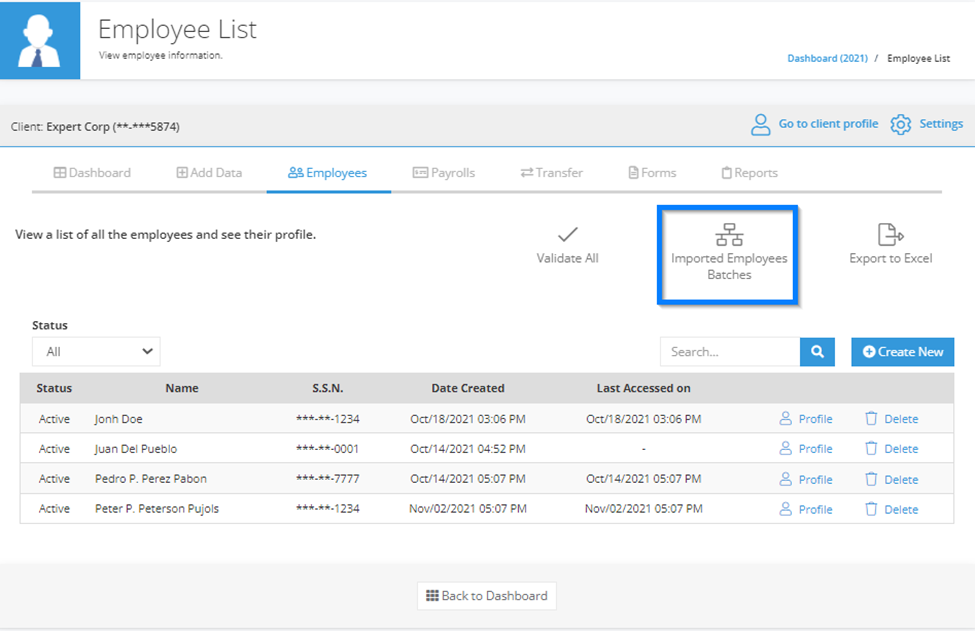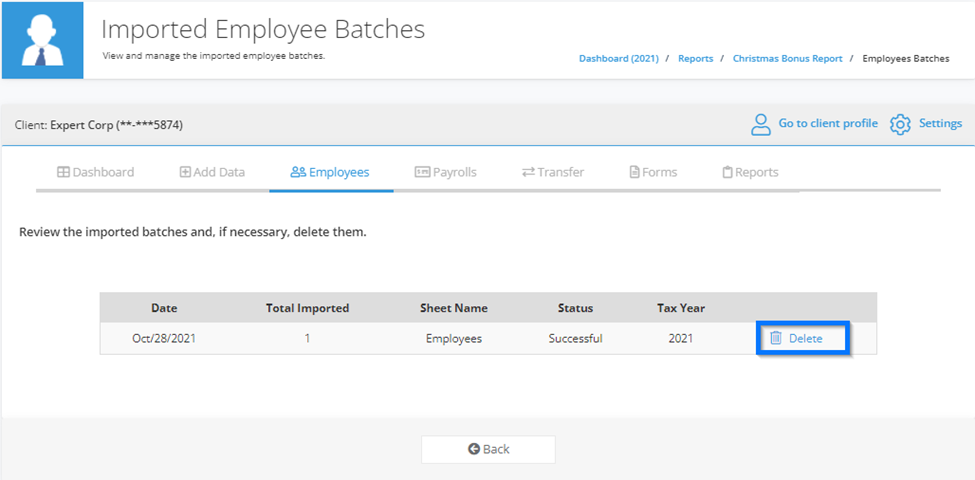 Export to Excel
This option was enabled so that all the information input from employees can be downloaded to Excel format. The format in which is downloaded is the same which we require for import the employees, so from this template you can make changes and import it again.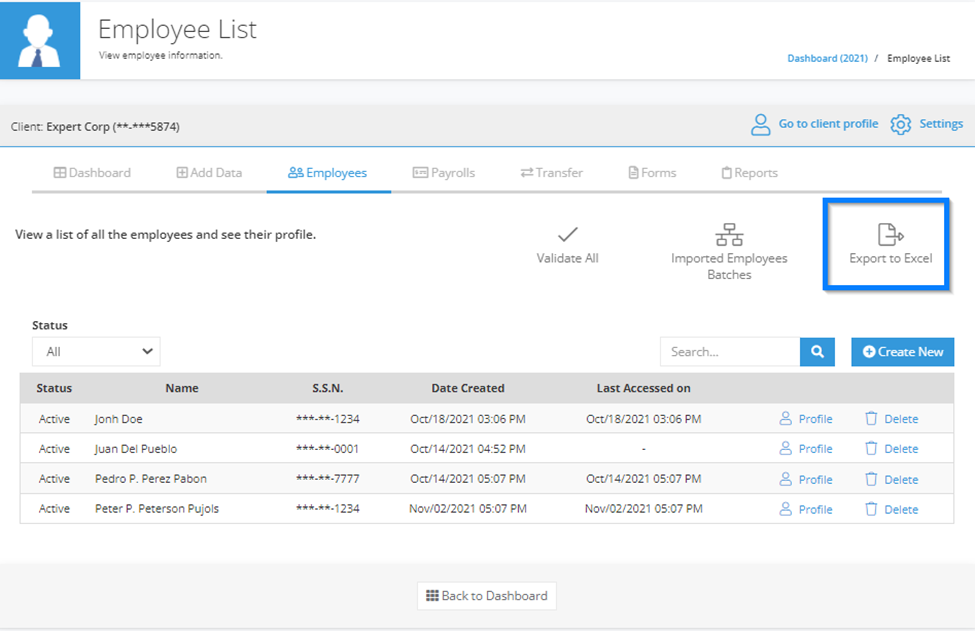 If you would like assistance or need more information, please feel free to write to us at
support@experttax.com
or open a ticket at
support.experttax.com
and we will assign a technical support staff to contact you as soon as possible.