Go to

Transfer

tab.

Select

Annual.

Press

Continue.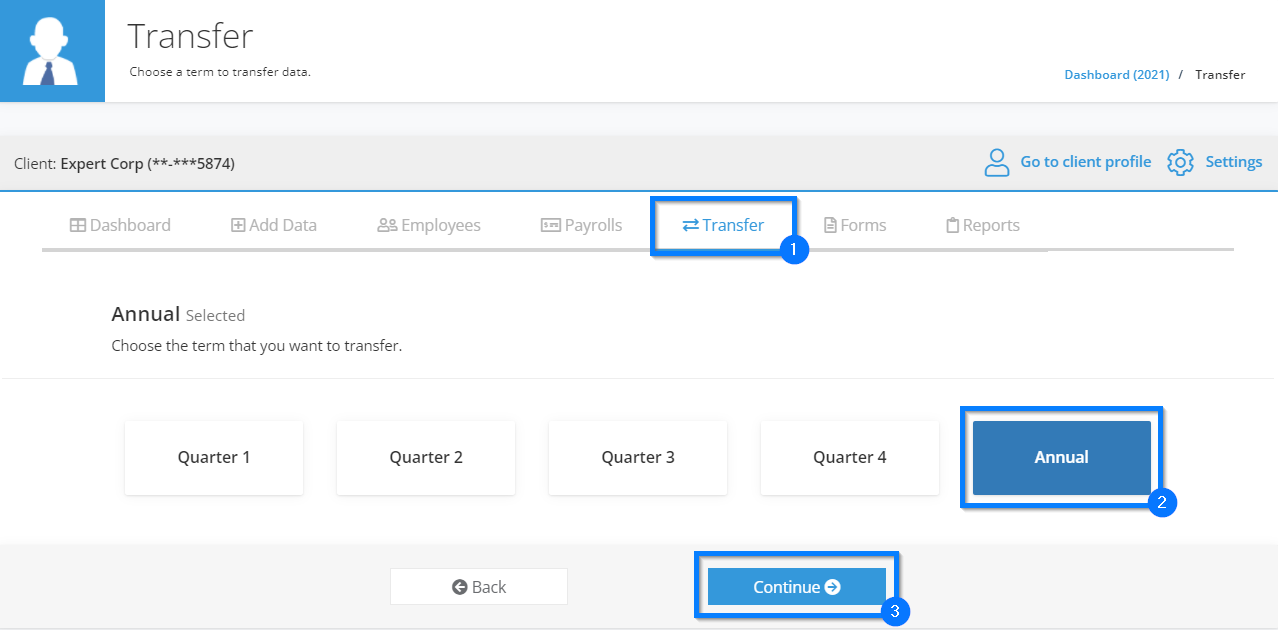 4. Choose the forms you want to work with and then press Transfer.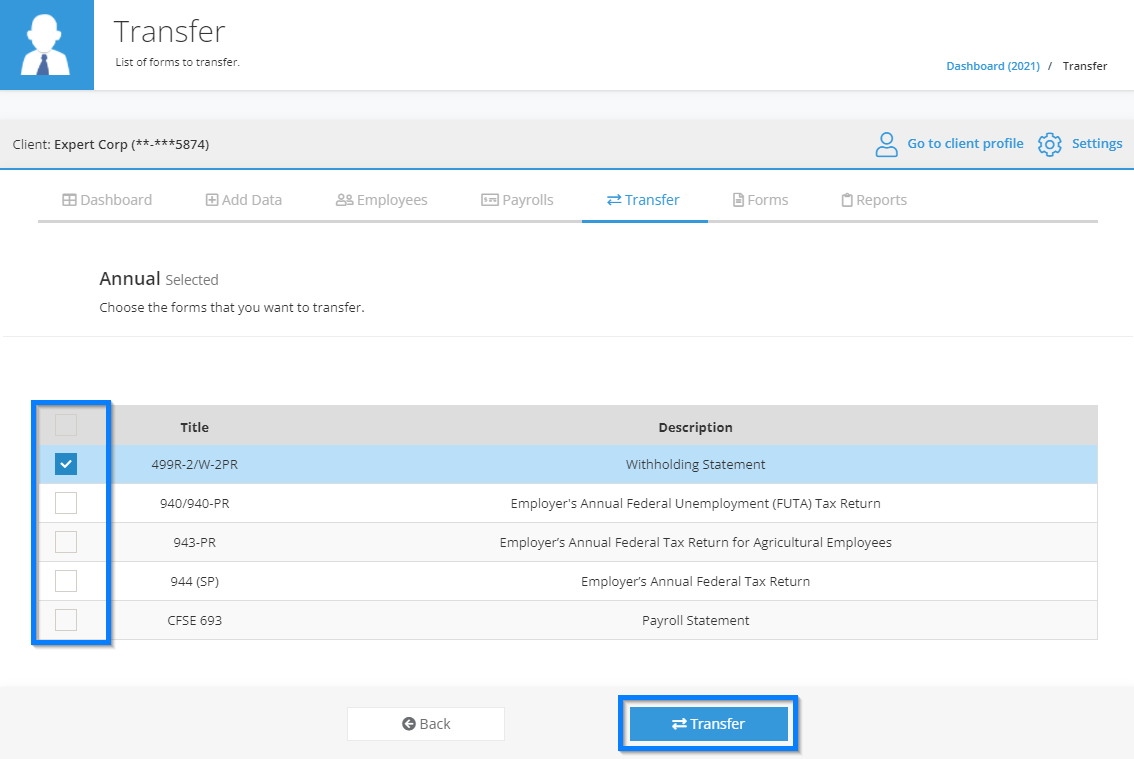 5. Press Finish.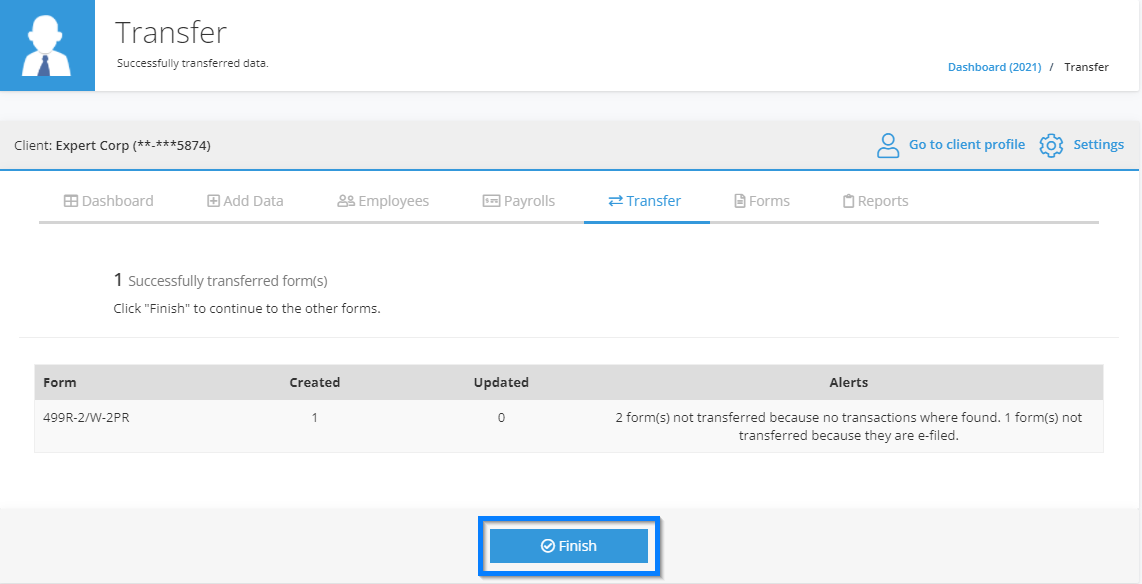 6. You will be directed to the Forms screen where you will see the number of forms created.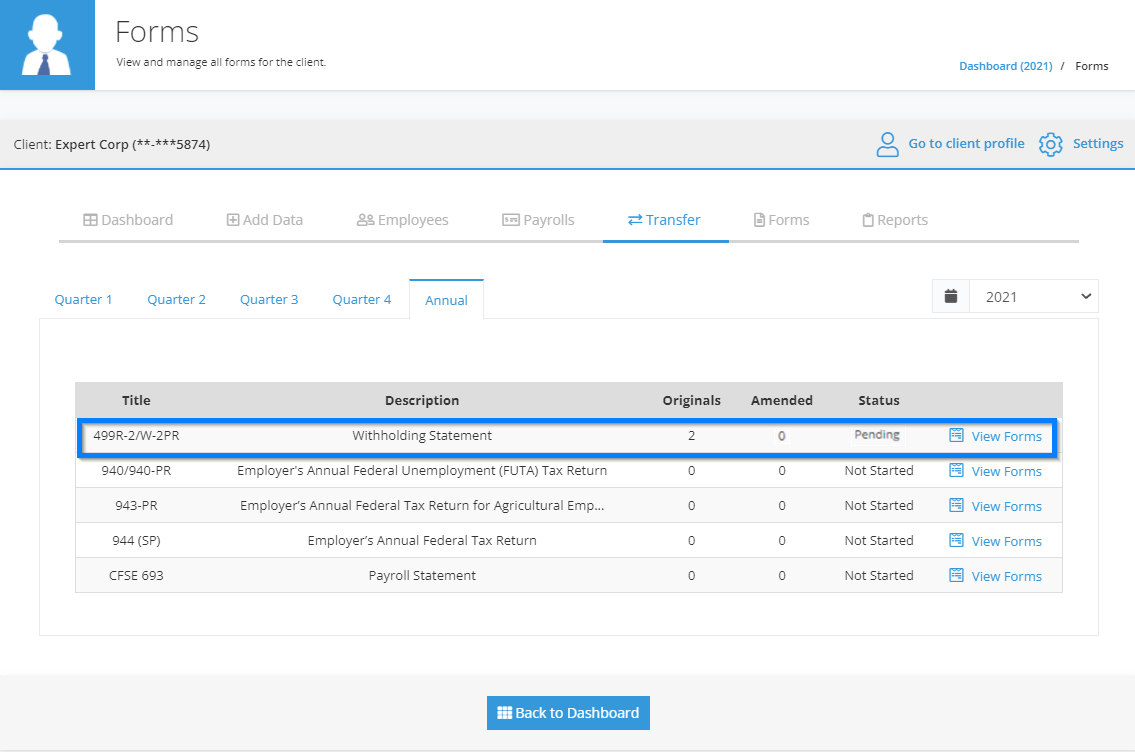 Note: If you edit any payroll information after transferring, you can transfer again so that the information is updated.
If you would like assistance or need more information, please feel free to write to us at
support@experttax.com
or open a ticket at
support.experttax.com
and we will assign a technical support staff to contact you as soon as possible.