Go to

Forms.

Select

Annual.

Press

View Forms.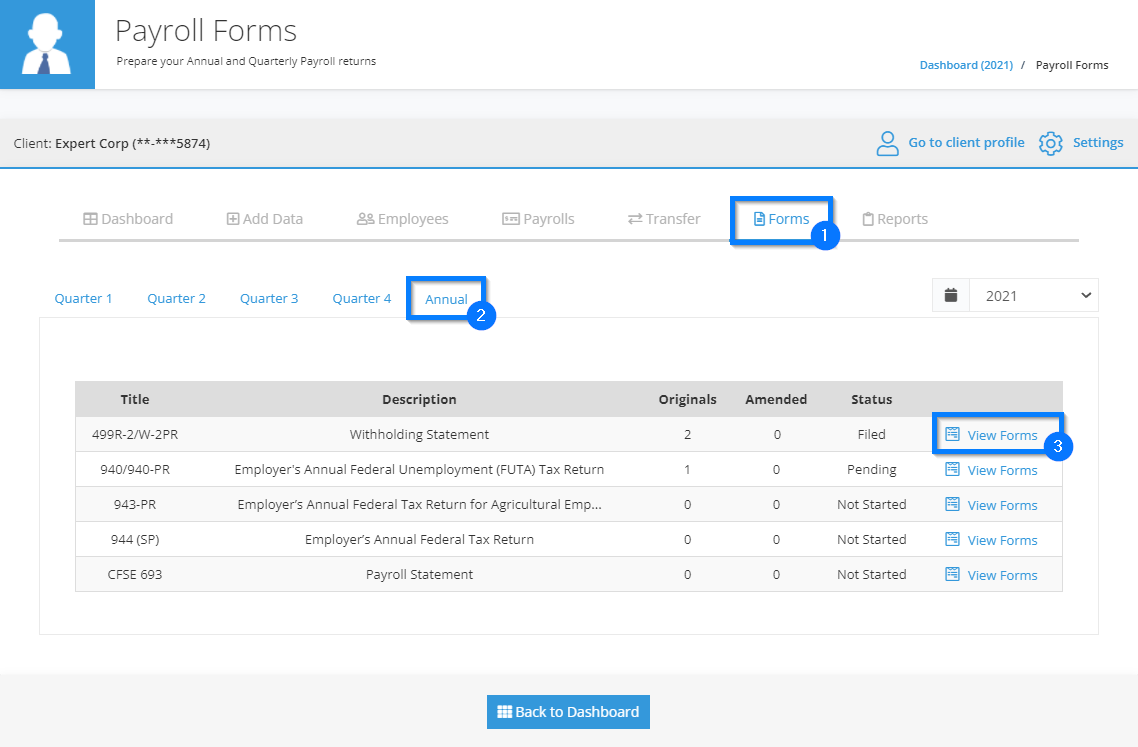 4. Select Amend Forms.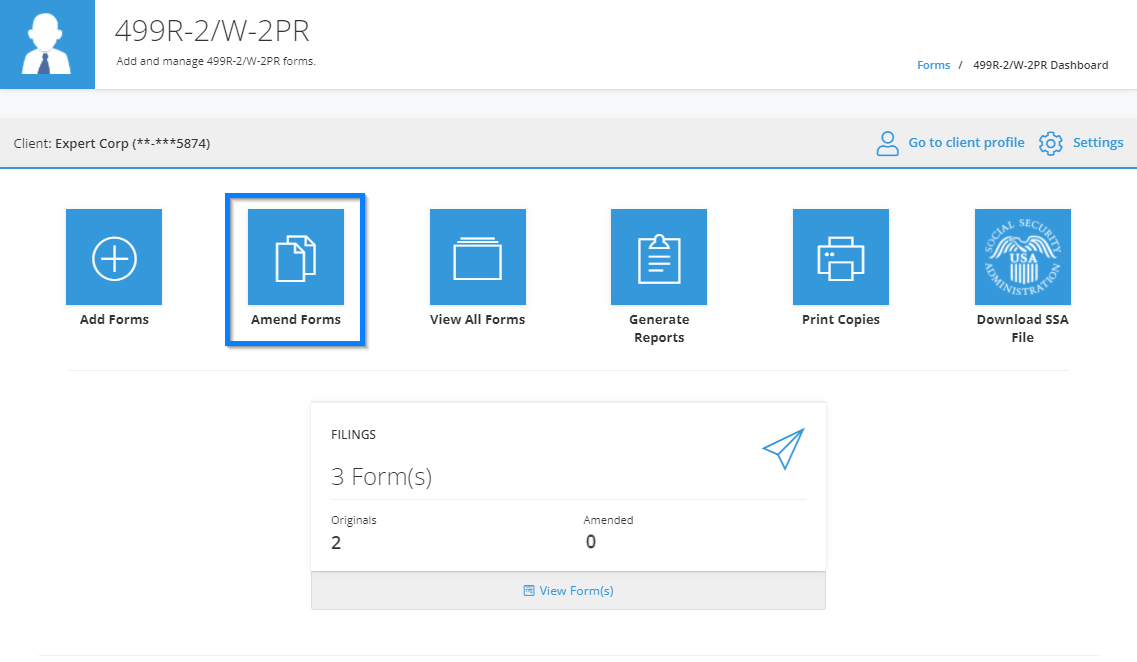 5. Localize the employee that W2 correction and press Amend.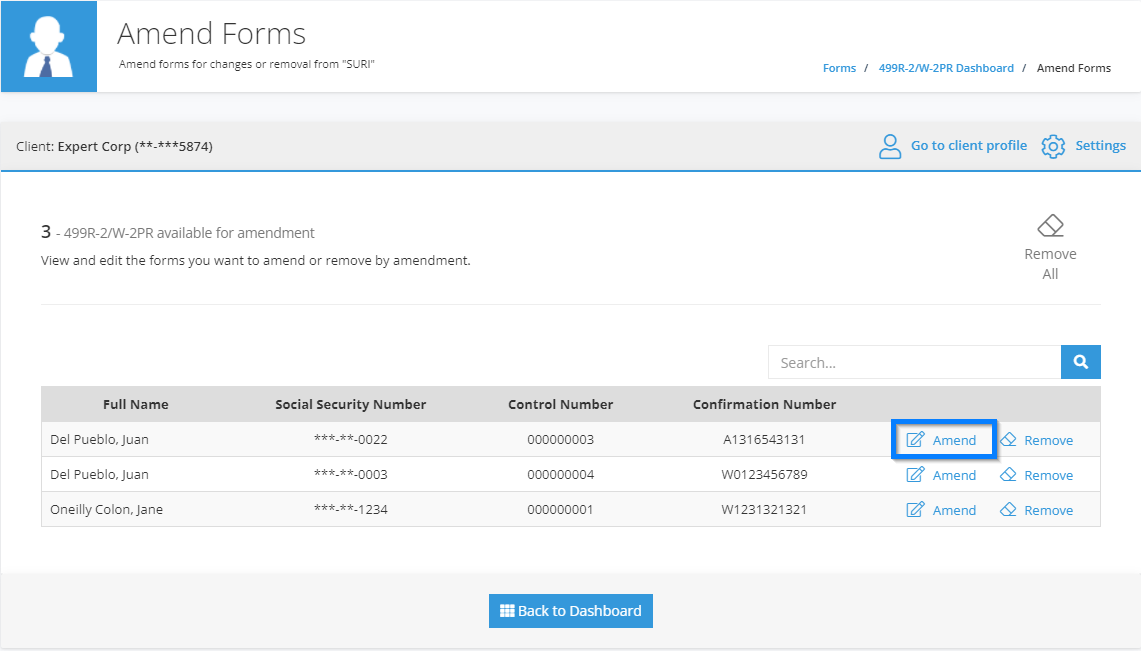 6. Enter the reason for change and press Continue.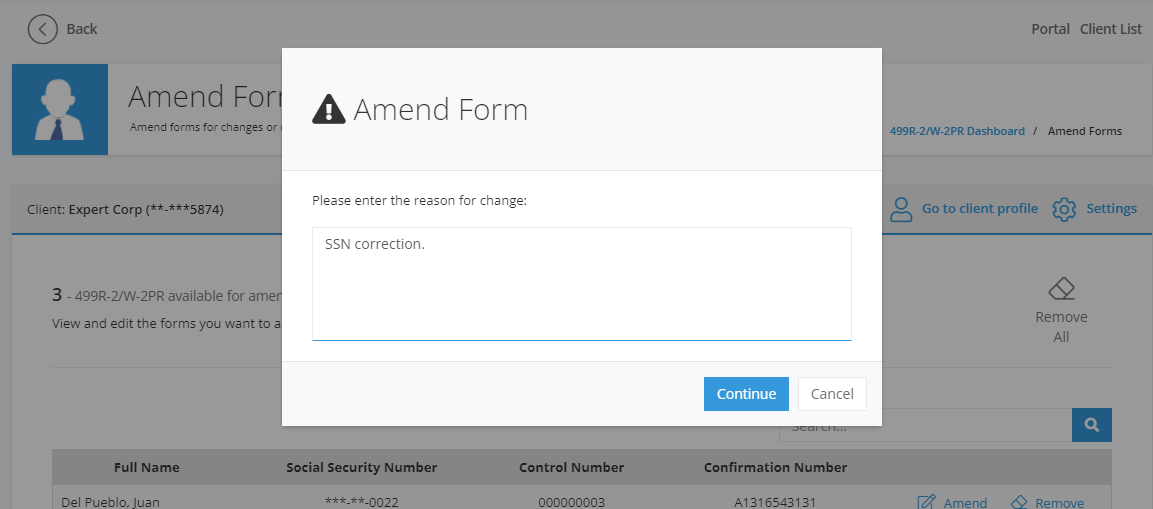 7. To change name and/or Social Security number, you must mark the corresponding check box so that the field of either name or Social Security is unlocked and can be edited.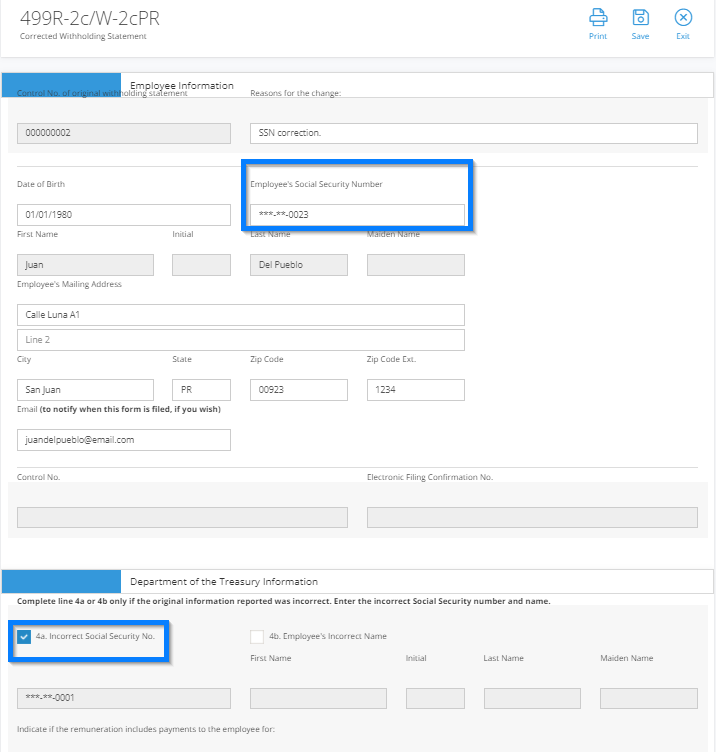 8. Correct amounts inf necessary and press Save and Exit at the top of the form.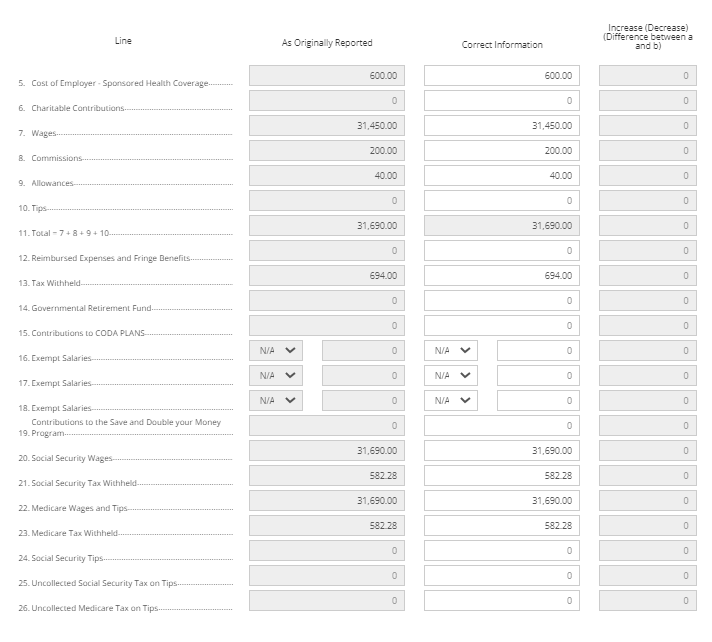 9. When returning to dashboard, you will see the Pending Forms(s) then press E-File Amended.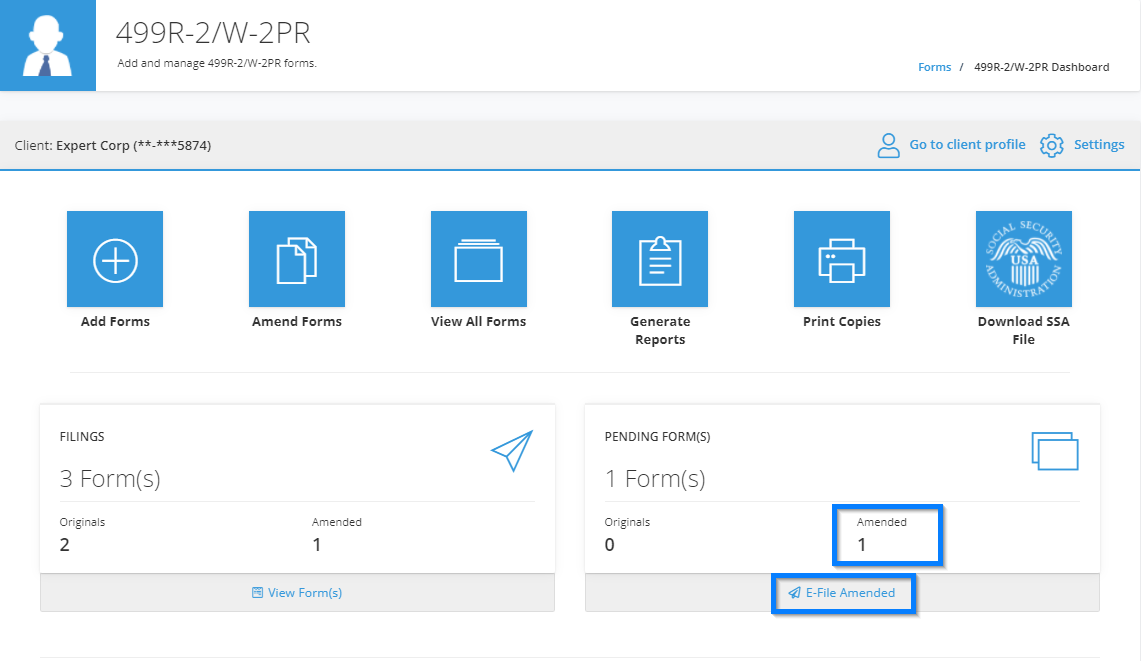 10. Continue with regular process of E-Filing.
At the end of the filing process, you will see the forms that were originally filed, the amendments each with its own confirmation number.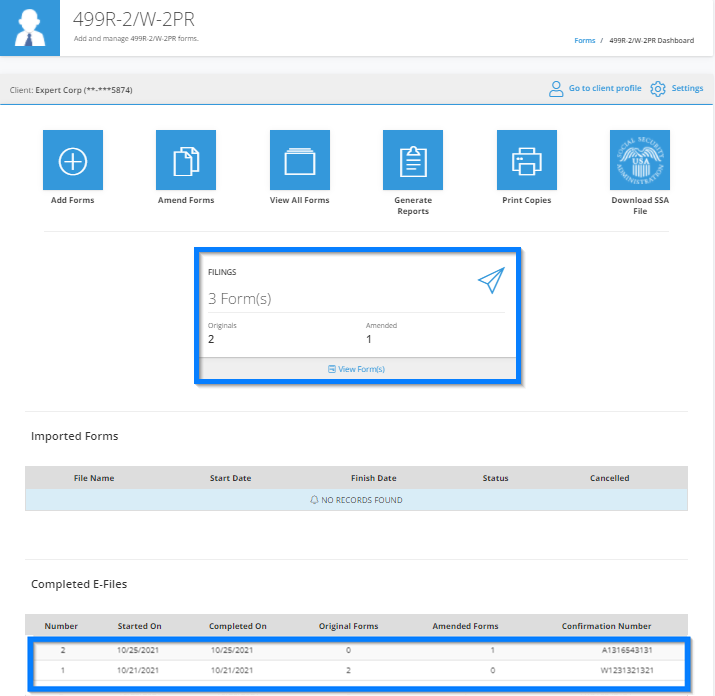 If you would like assistance or need more information, please feel free to write to us at
support@experttax.com
or open a ticket at
support.experttax.com
and we will assign a technical support staff to contact you as soon as possible.