We will discuss how to use the trial balance found in various forms of Corporations. The Trial Balance will always be the first option that you see in the list of pages of the spreadsheet you are working on.
To start working with a Corporation Trial Balance:
Press the Import button at the top left of the screen.

Select Download Template.

The system will open the File Explorer and there, you can choose where to save the template.
Select the desired address and press Save.

Open the template you downloaded from the program to edit it.
The Excel template has three worksheets:
TrialBalance: Used to insert the records of the accounts.

Field Instructions: Used to obtain the information and formatting for each Excel field or column.

Group Code List: List of group codes that are used to match the accounts with the fields in the spreadsheet.

SubGroup Codes: Used to further classify the accounts.

Adjustment: They can be worked under the Trial Balance option or in each line of the spreadsheet for which they are transferred.
Note: It is important that the user enters at least the Group Codes of each account in order to match it with the desired line of the spreadsheet.
After editing the template, return to Expert Tax.

Press the Import button again.

This time, choose the Excel File (.xlsx) option.

The system will open the File Explorer again to choose where you saved the template you previously edited.
Select the desired template and press Open.

In the Worksheet window, select the TrialBalance sheet or the one containing the Trial Balance.

Press

Import

.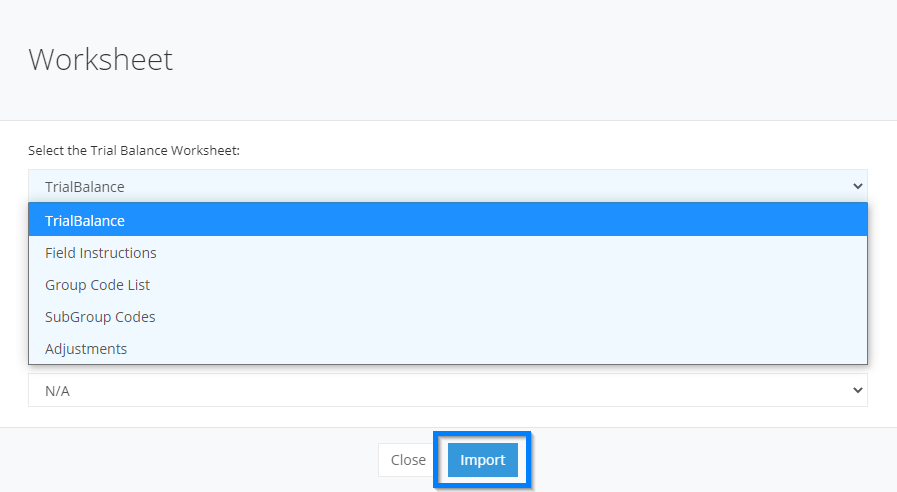 The program will show you the Import Options..

Read each one carefully and answer them according to the action you want to take with the imported information.
Press

Import

.

The program will show you the Import Warnings which serve as a detail of the results.
After reading the warnings, press Close.

Once you close the previous window, you will see that the Trial Balance table will have the information successfully imported.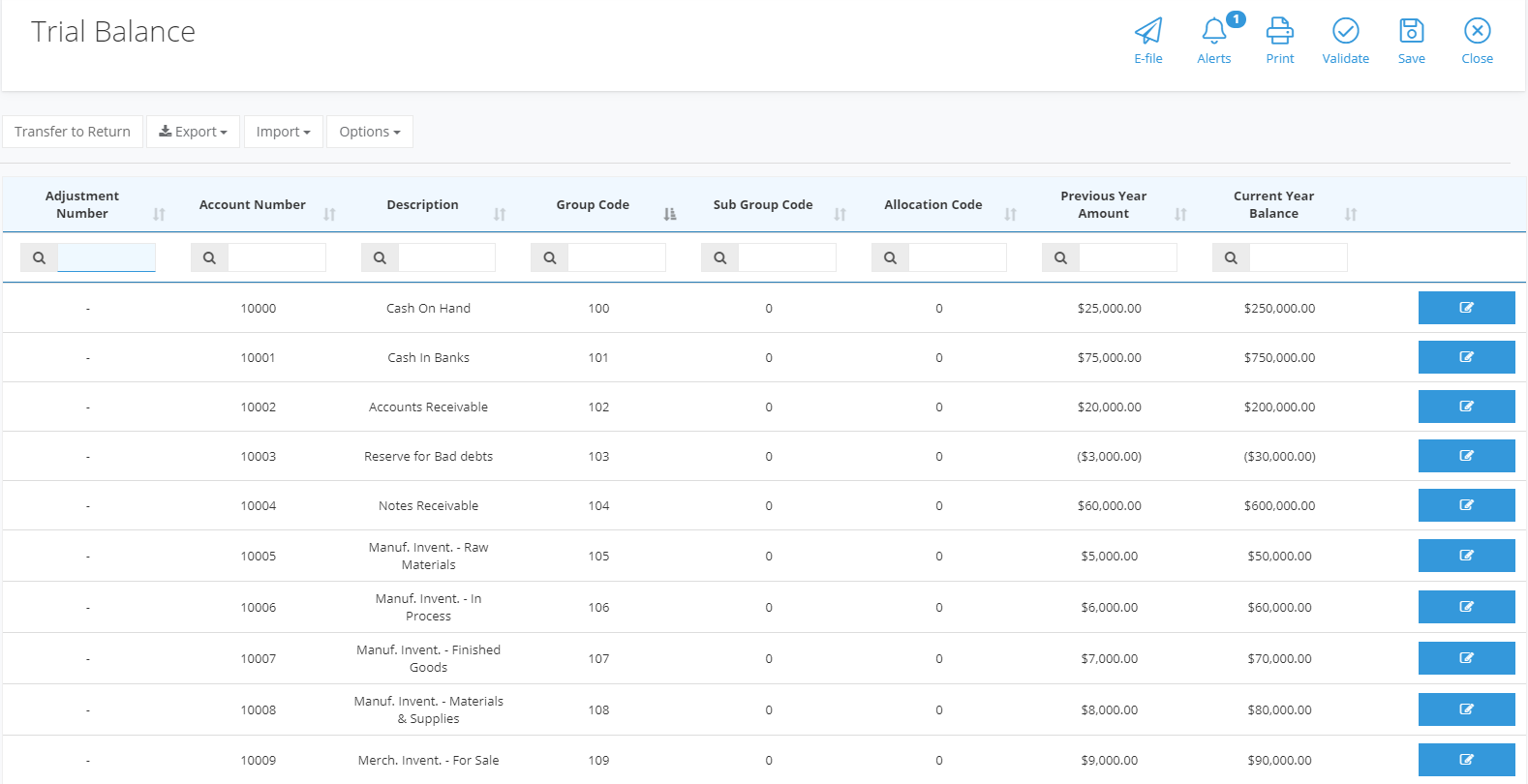 If you would like assistance or need more information, please feel free to write to us at

support@cegsoft.com

or open a ticket at

support.experttax.com/#help

and we will assign a technical support staff to contact you as soon as possible.