Custom Password Policy
Feature available to all users.
Note:
Only administrators can perform these actions.
Company
Settings

Custom Password Policy:

Enable

Once activated, you will be able to modify and customize user passwords.


Additional Features
Password History
Choose how many past passwords you want to prevent the user from repeating.
Password Expiration
Choose how many days the passwords will be valid until they expire.
Reset Passwords
Reset passwords for all your users. Users will be required to enter a new password.
Privacy Policy Footer
Custom Privacy Policy Footer
Add a custom privacy policy link specific to your company to the footer of all Expert Tax related applications.
Company
Settings

Custom Privacy Policy Footer:

Enable

Once activated, you will be able to modify and customize both the Link Text and the Address of the link.

Then, you will have the new link in the footer of the page (both in the Expert Tax account and when entering the program).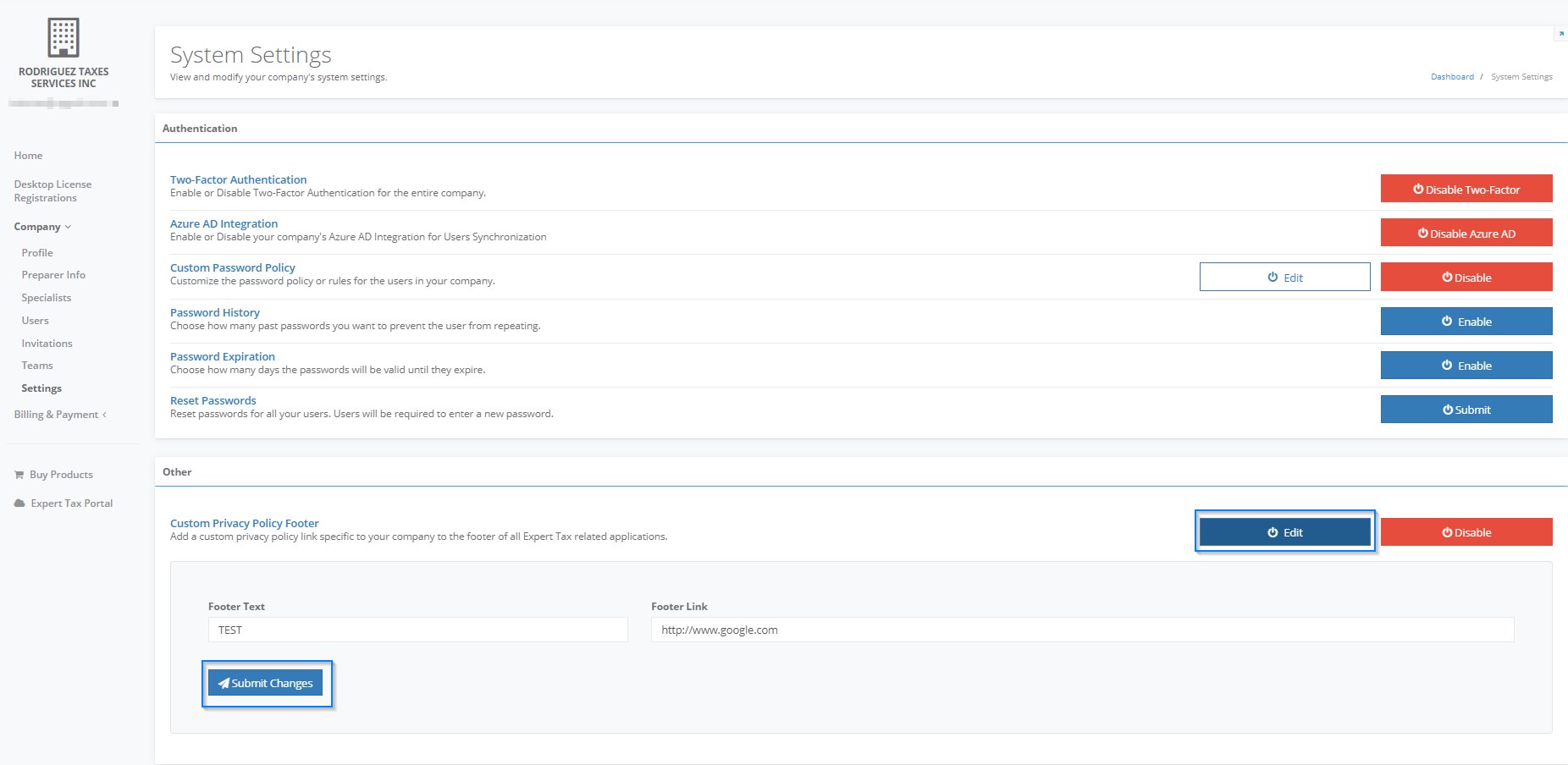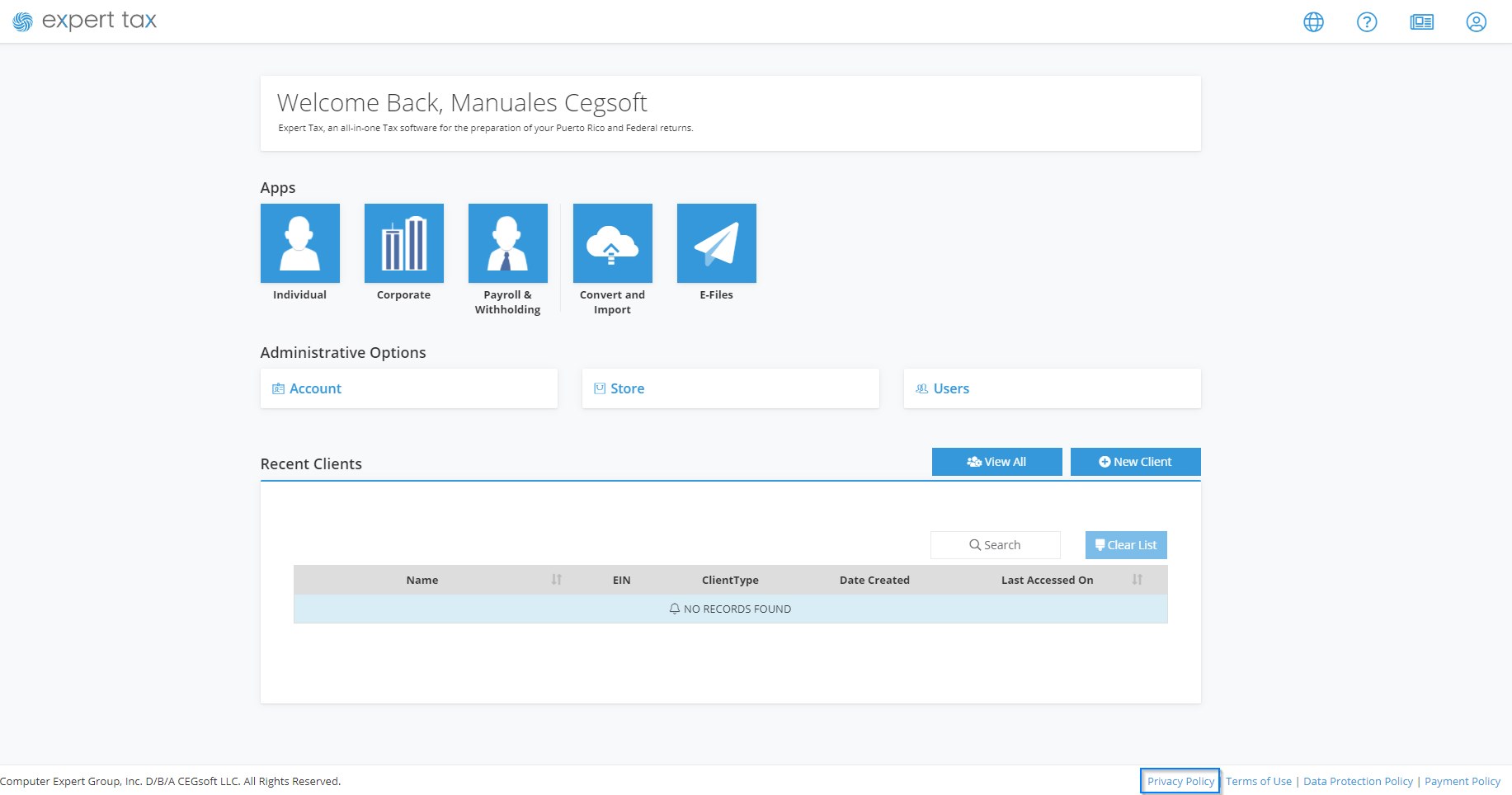 If you would like assistance or need more information, please feel free to write to us at
support@experttax.com
or open a ticket at
support.experttax.com
and we will assign a technical support staff to contact you as soon as possible.