Feature only available with Teams Pro subscription.
Note:
The administrator must have previously configured Teams & Security in the Expert Tax account.
View Client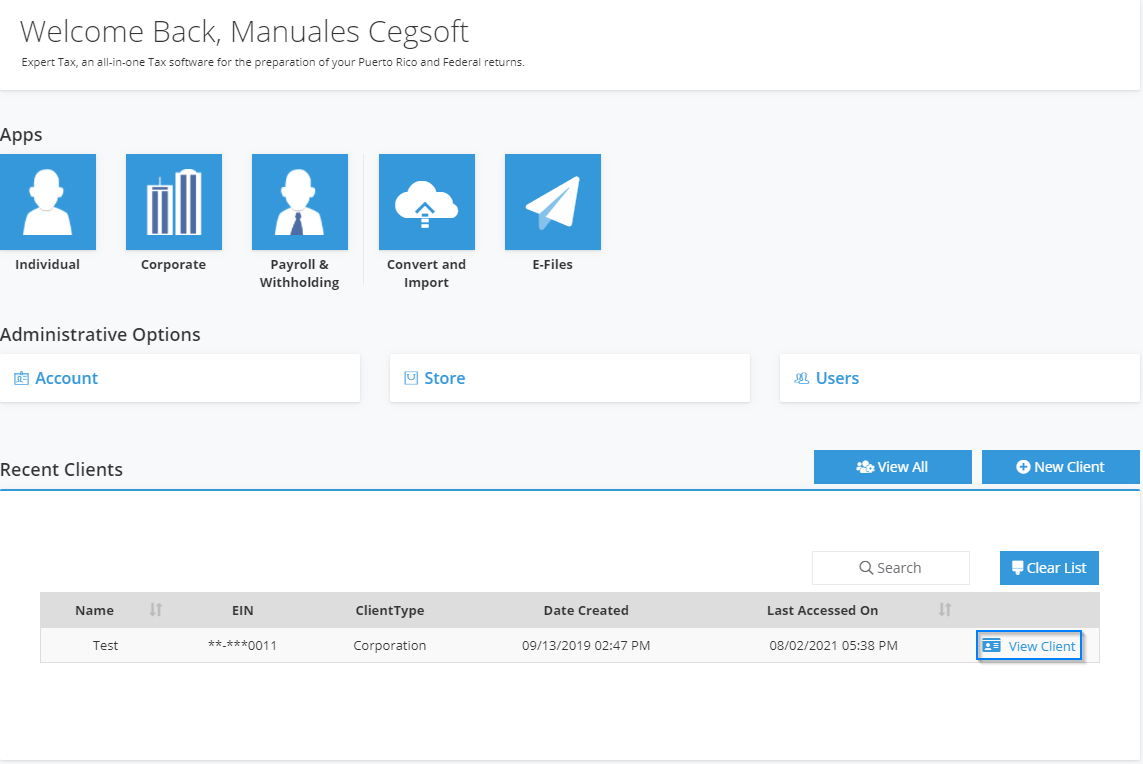 Access Information
In the Profile, you will have the option to Change Access for the selected customer.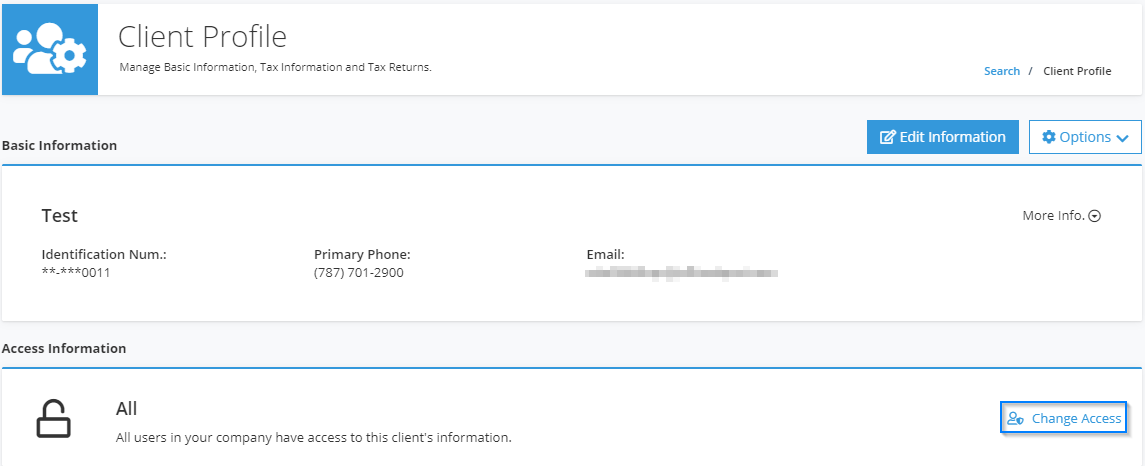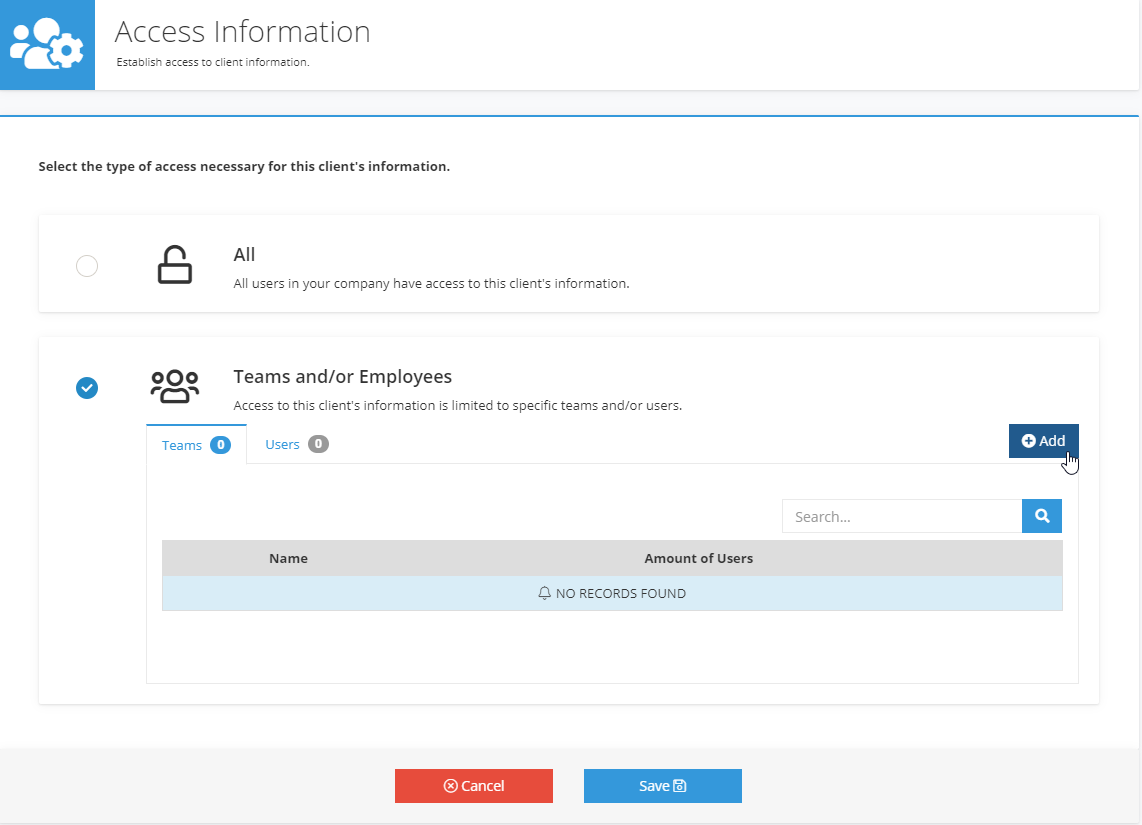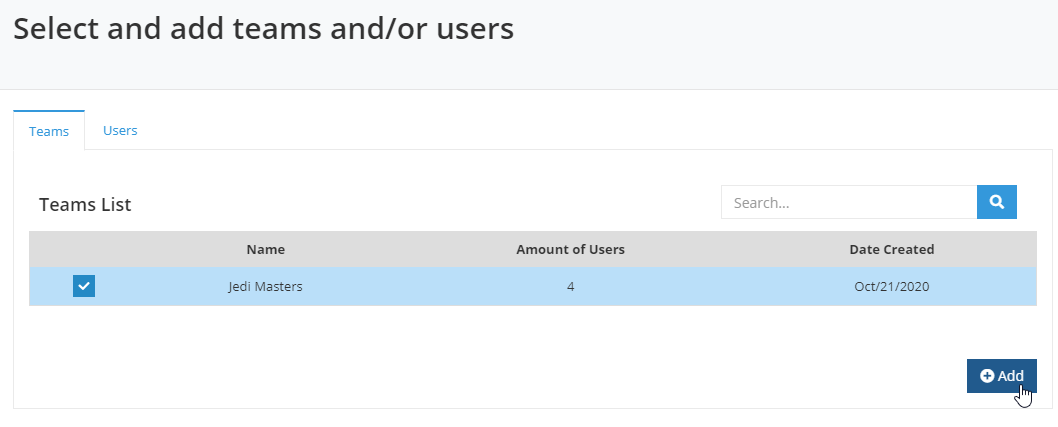 You will be able to select Teams or users.
Then, when you enter the Profile again, the program will show you that access to this client's information is limited to specific computers and/or users.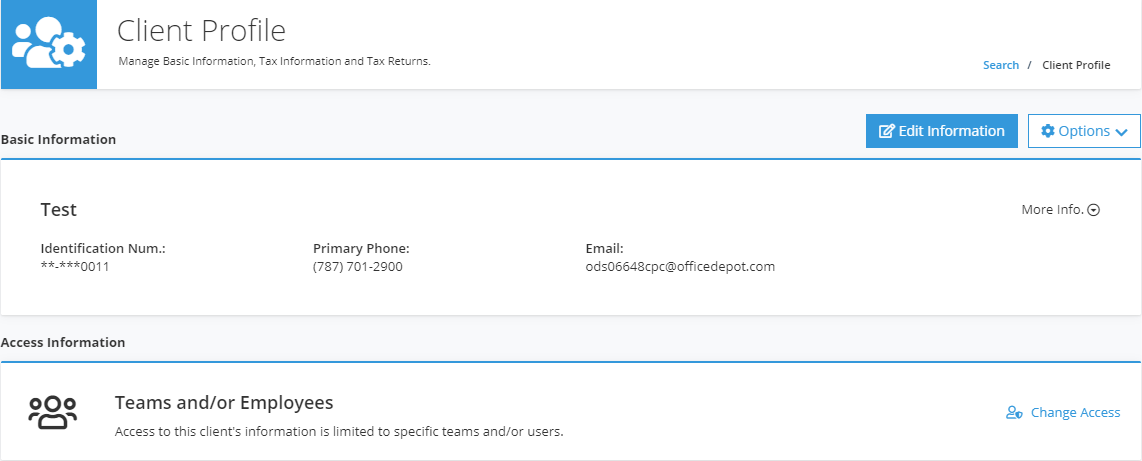 You can delete the assigned teams, entering again to Change Accesses and press Remove.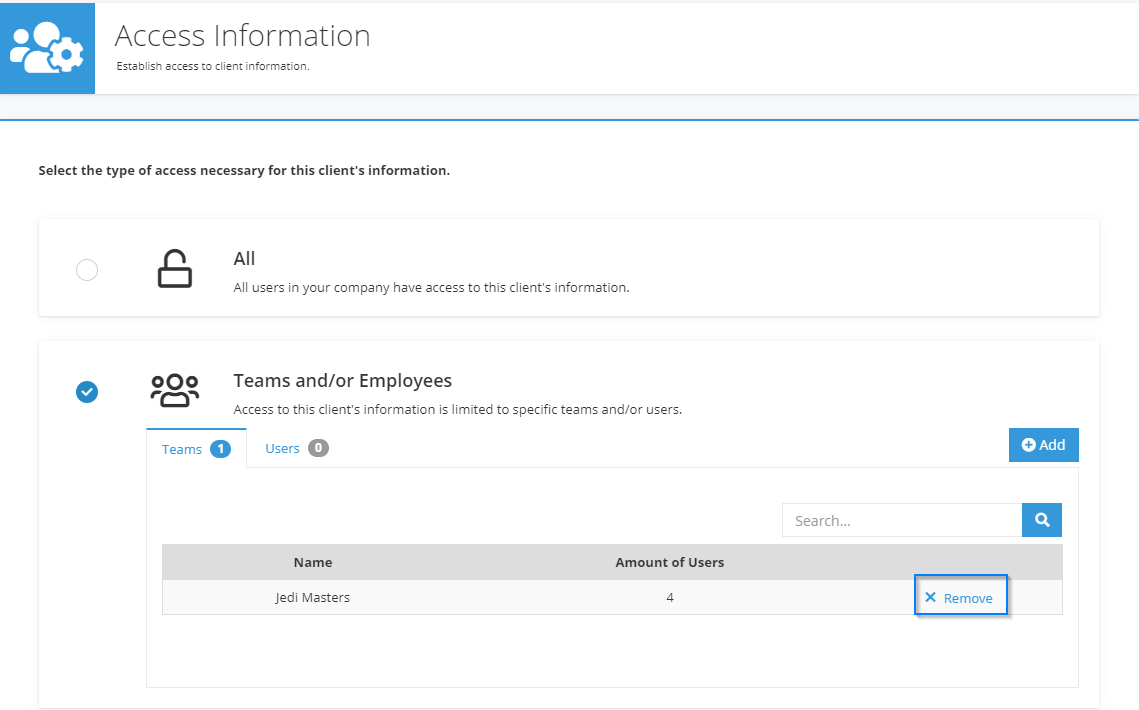 If you would like assistance or need more information, please feel free to write to us at support@experttax.com or open a ticket at
support.experttax.com/#help
and our technical support staff will contact you as soon as possible.