From the Form Dashboard, select Amend Forms.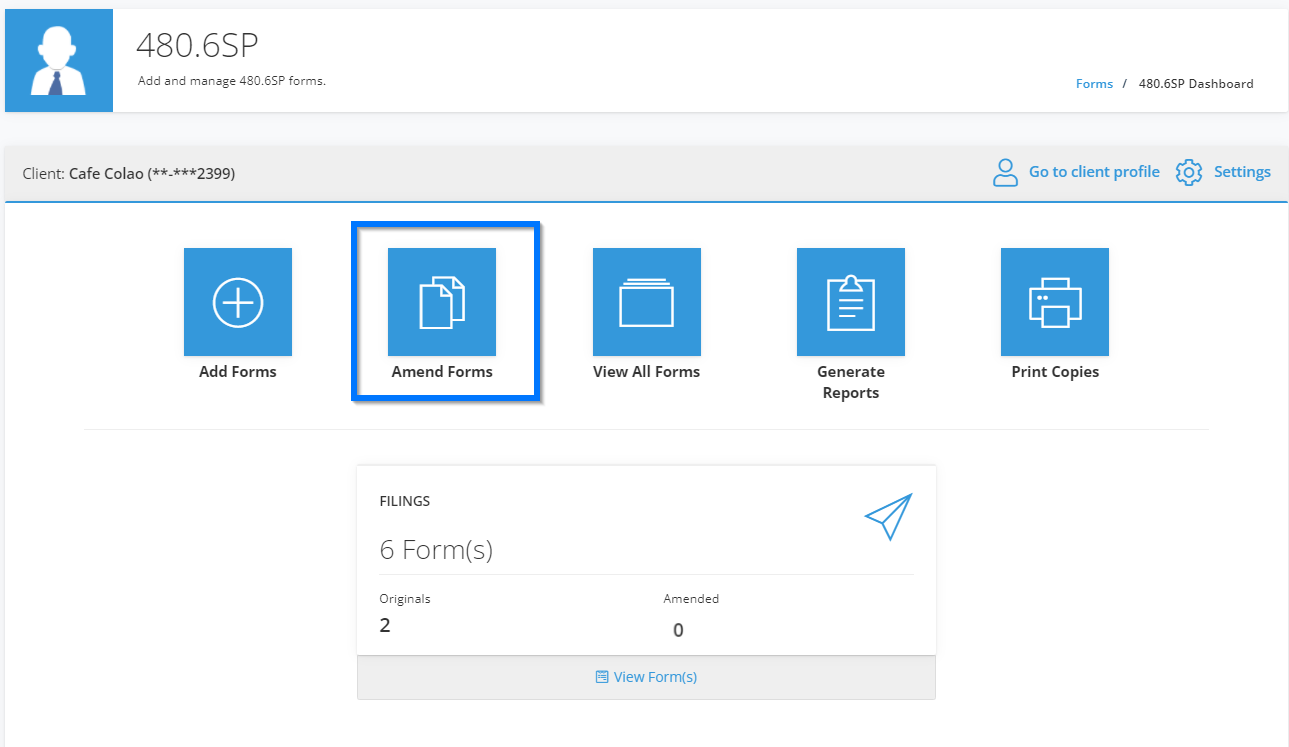 Social Security Amendment
On the Amend Forms screen, you must select Amend SSN.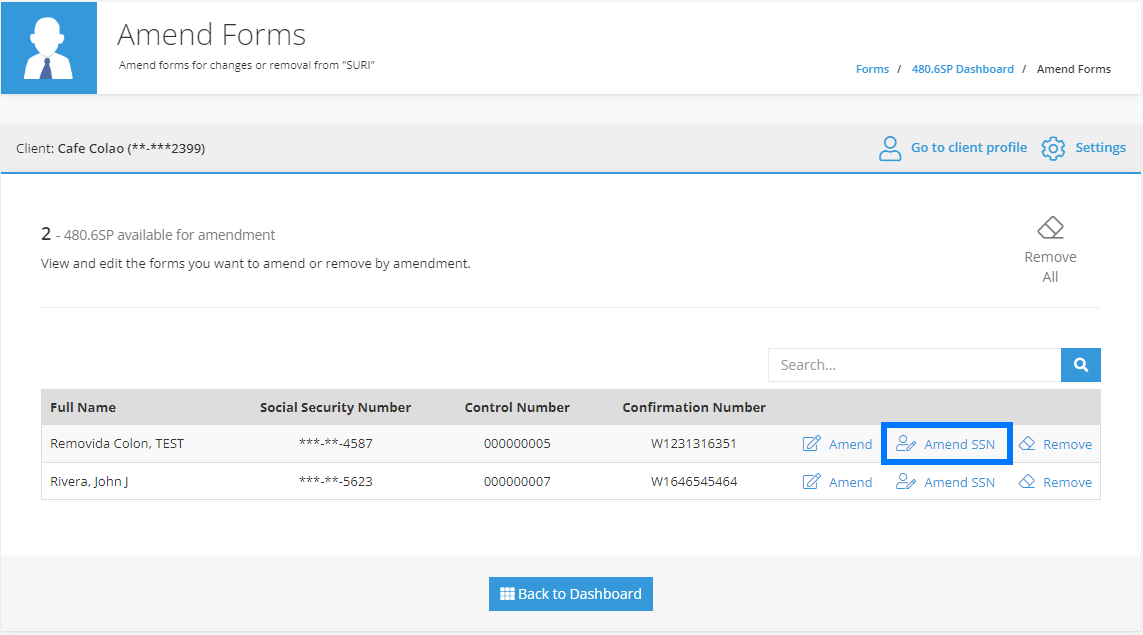 The next screen will show up, press YES.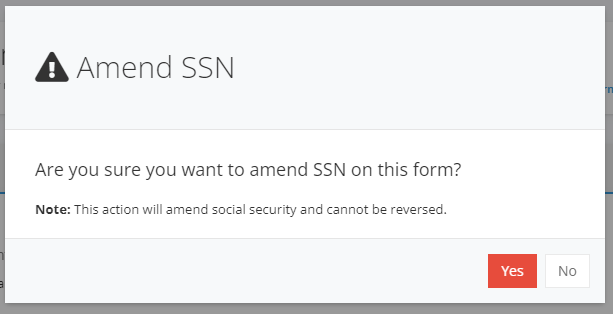 The program will led you directly to the form that needs correction where you must enter the correct Social Security Number.
Note: In this case, the Reason for the Change box, must remain blank.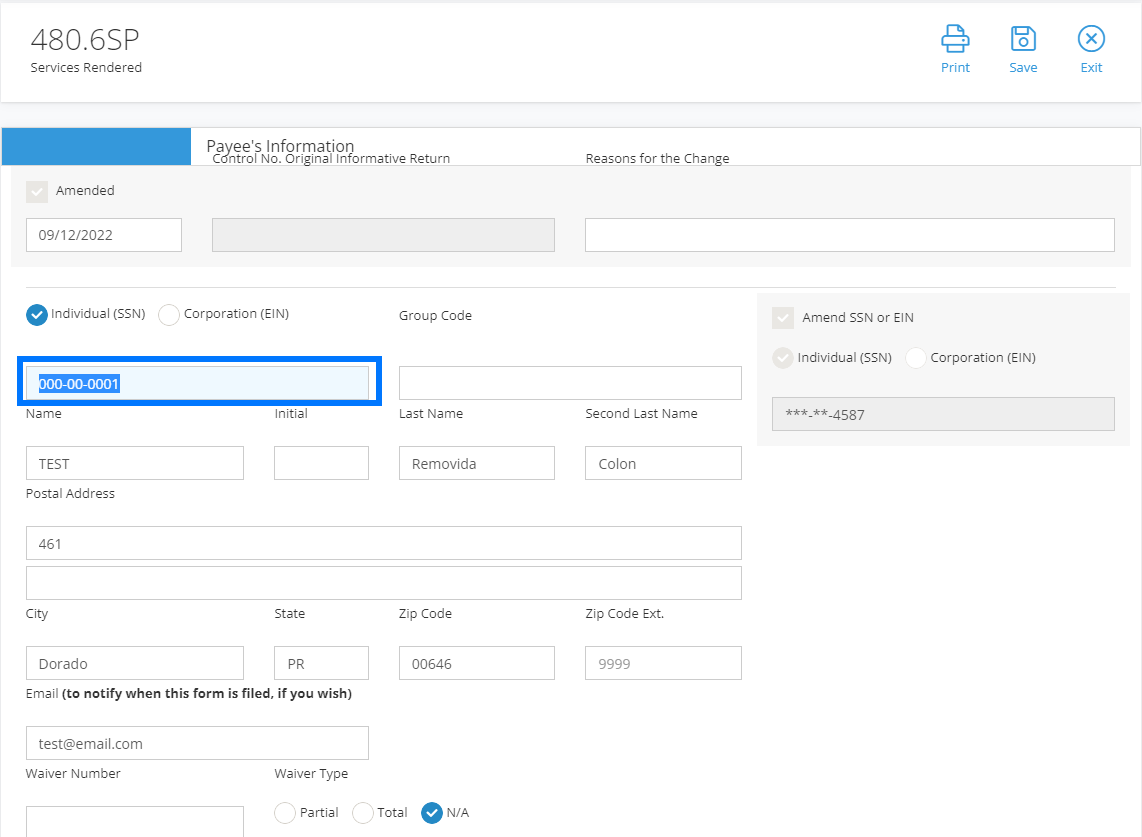 Press Save and then exit.
Now you may proceed to file the form again.
Amendment by Basic Information or Computations
On the Amend Forms screen, you will need to select Amend.
You must indicate the Reason for Change.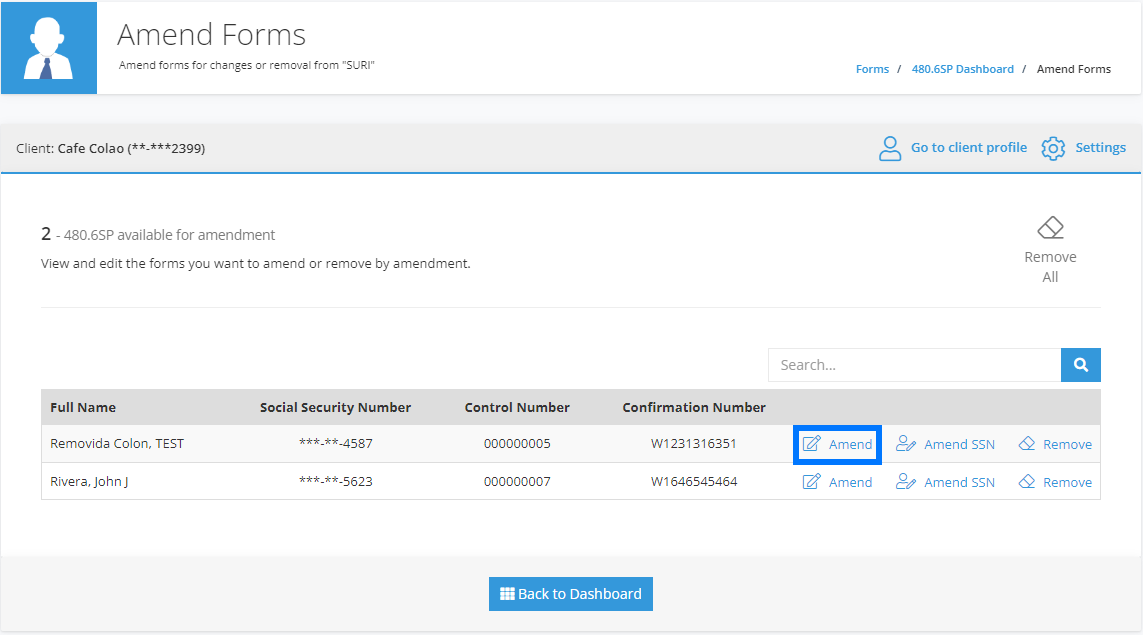 Then press Continue.

Once the change is made, press Save and Exit.
Reconciliation
Any change that is made to the Forms, you must go to reconciliation and press:
This must be done in the Forms that apply, before carrying out the filing process.
Once everything is finished, go through the filing process.
Once the removed form is filed, you can create the new form with the correct Social Security and file the new form.
If you would like assistance or need more information, please feel free to write to us at support@experttax.com or open a ticket at support.experttax.com and we will assign a technical support staff to contact you as soon as possible.