Note:
If you carry out the Annuals manually or by Excel: The Supplier's information will not be converted for next year.
1. Go to Forms.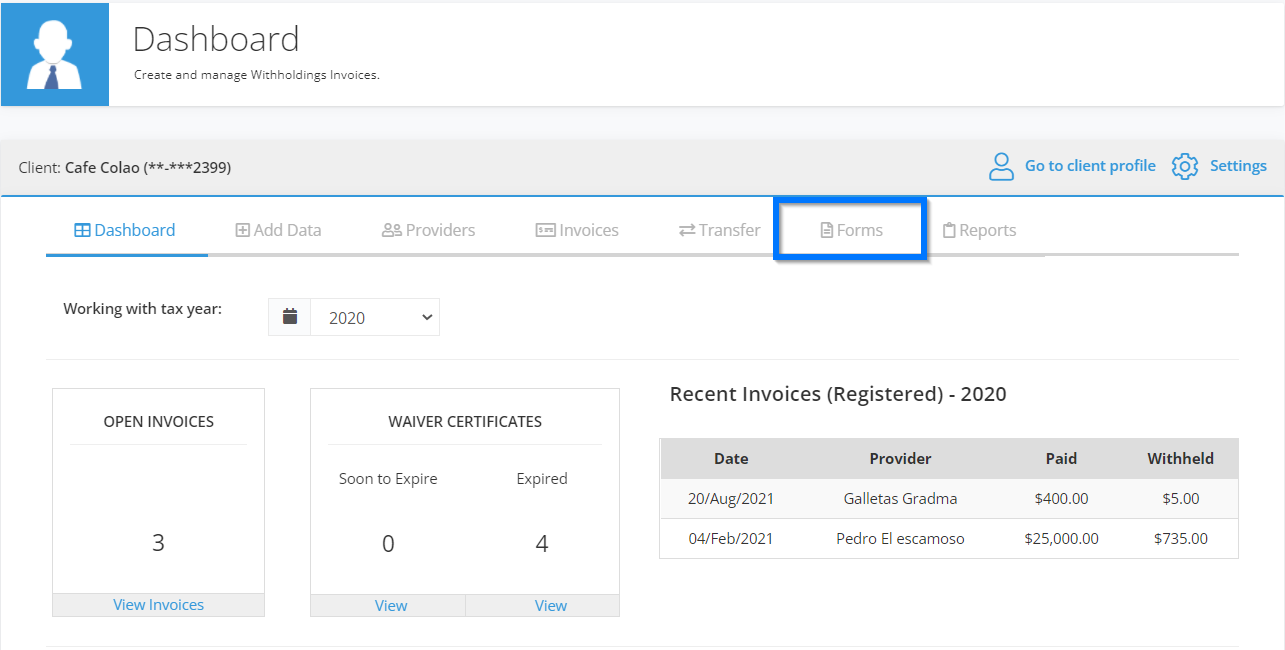 2. Press View Form.
Create Forms Manually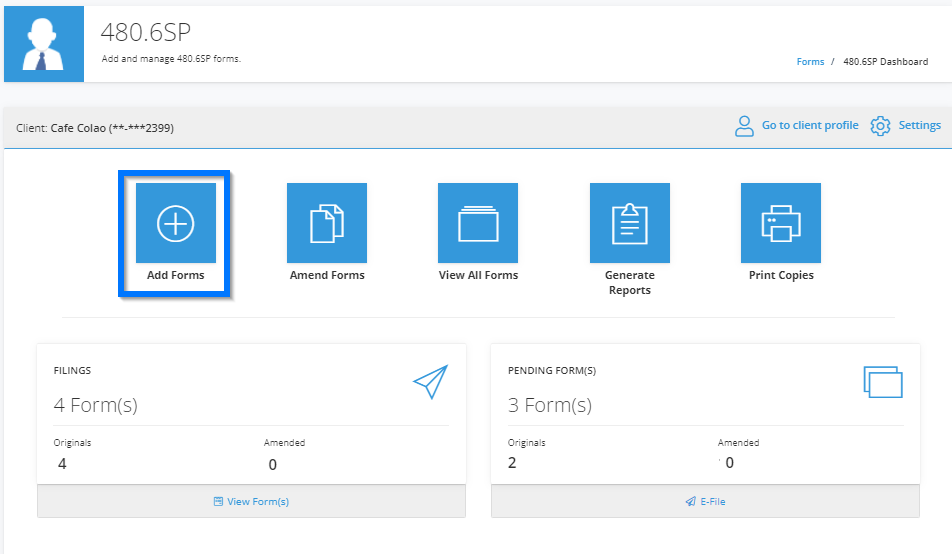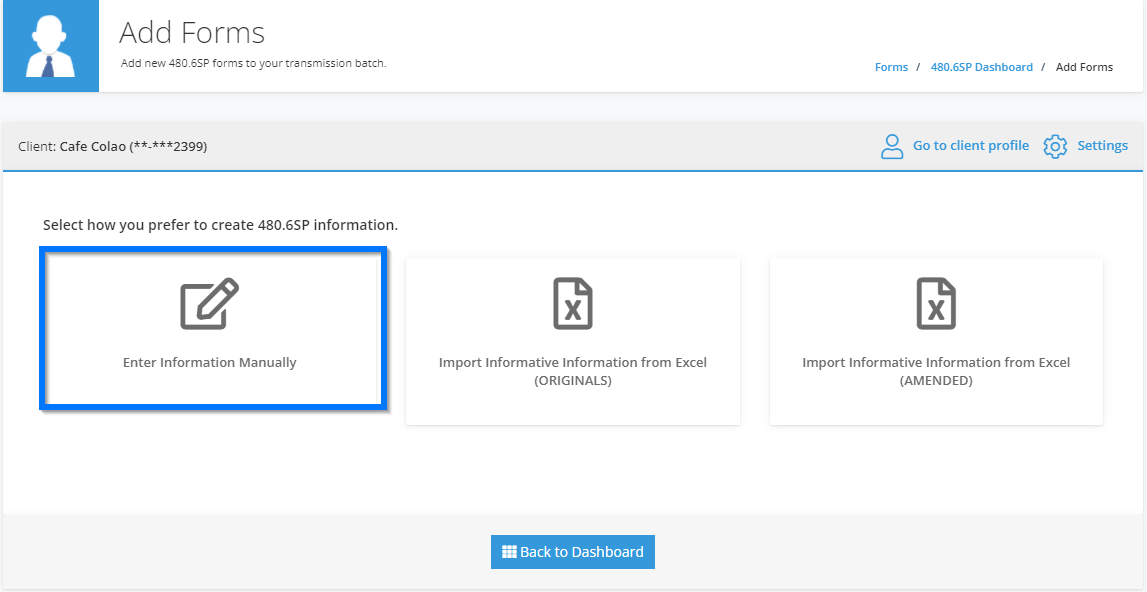 Then, you will have the form available to enter the "Data Entry" information.
After filling out the form, press Save.
If there are no validation errors, the program will ask you if you want to Add New or Finish.
Once you have finished creating all the forms, the program will provide you with a summary.
You will see:
Print Report

View Forms (go to each one and make corrections).
Then, you need to press Go to Dashboard.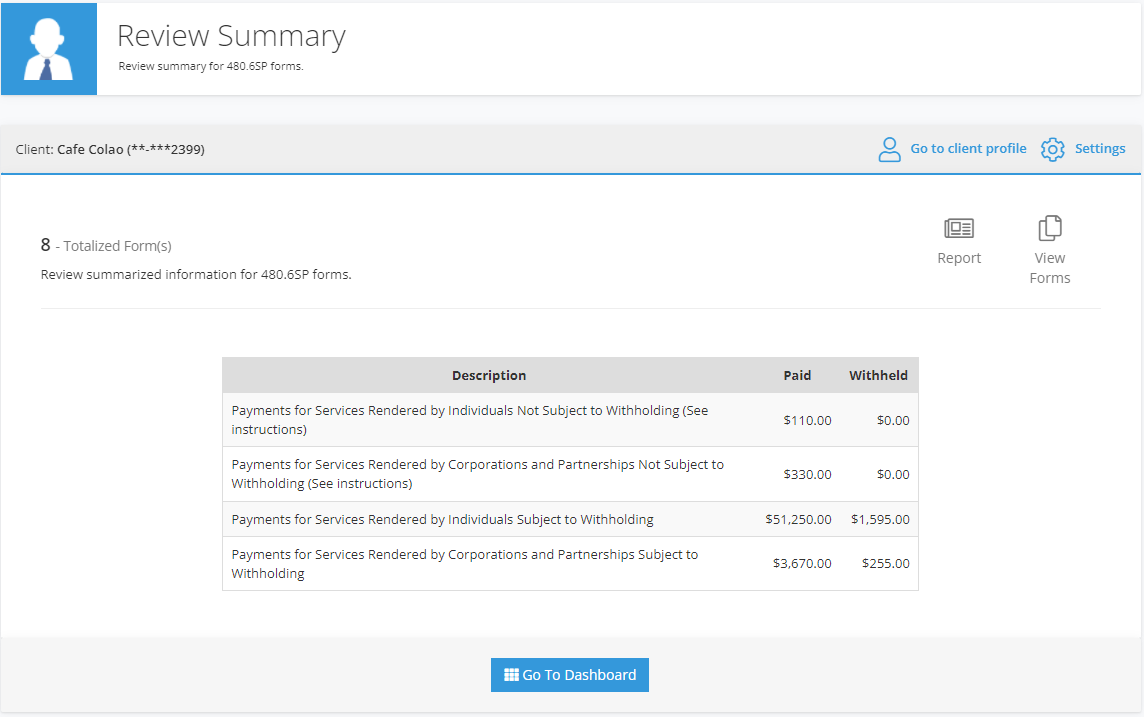 Excel Import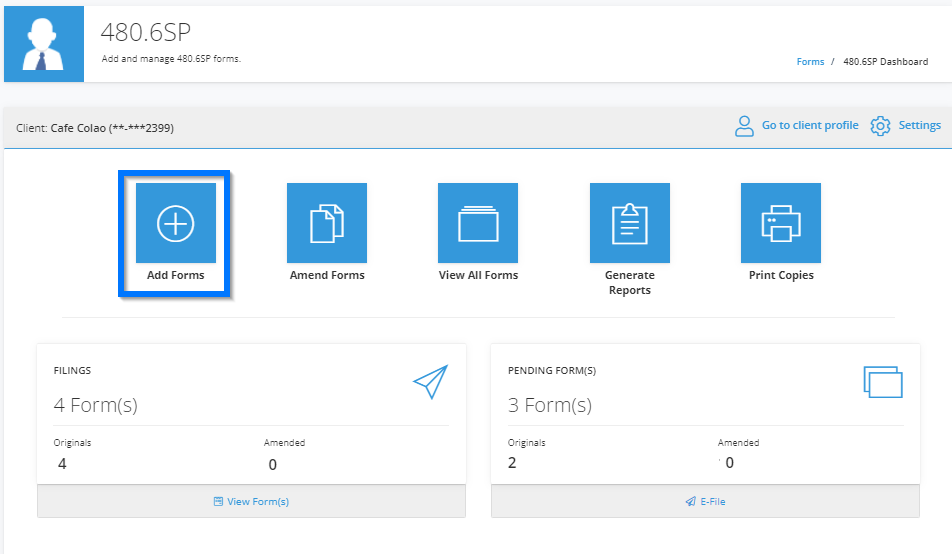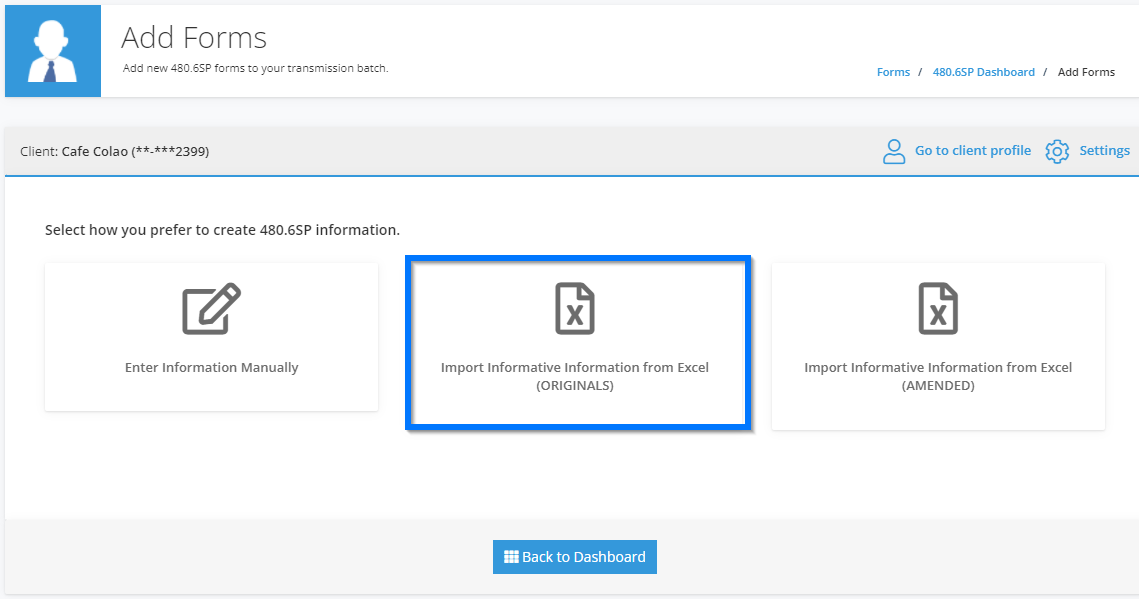 On the next screen, you will be able to:
Download the Template.

Import the Excel Template(in the box)

Template sheet: It is the name of the excel sheet that you are importing
Then press Import.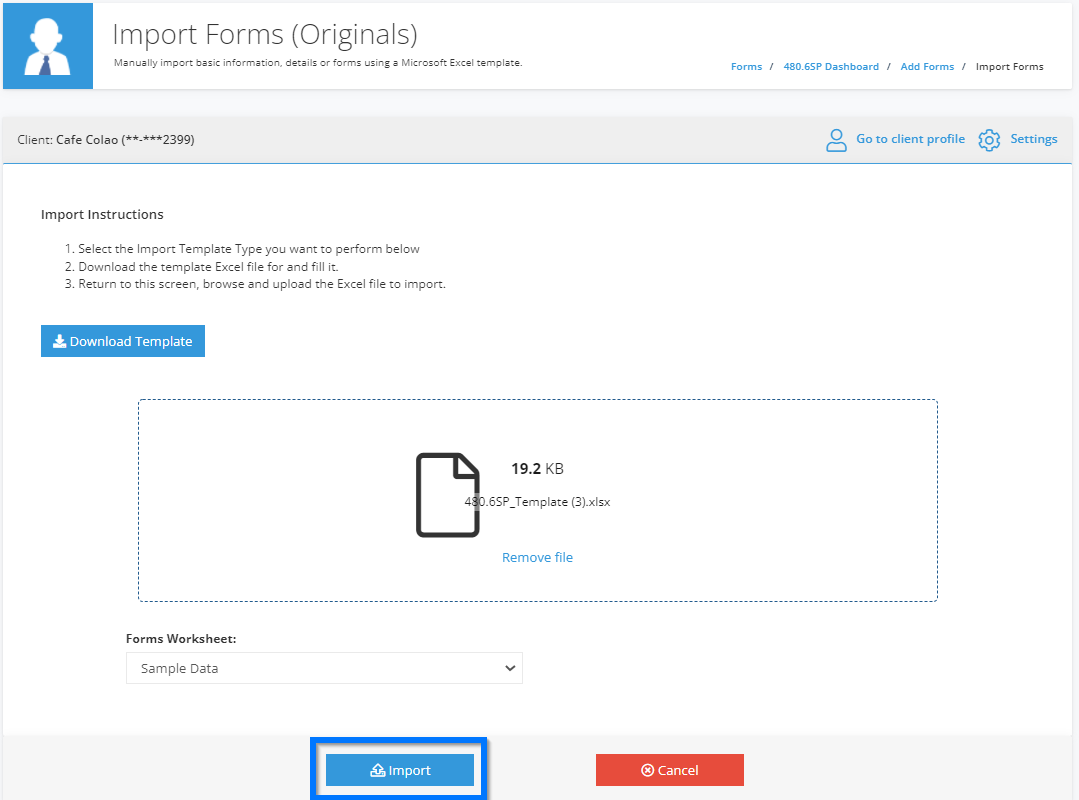 On the next screen, the program will give you a summary of the Imported Forms.
If there was a validation error, the program will display them and allow you to edit each one directly, or cancel and re-import it once the Excel is correct.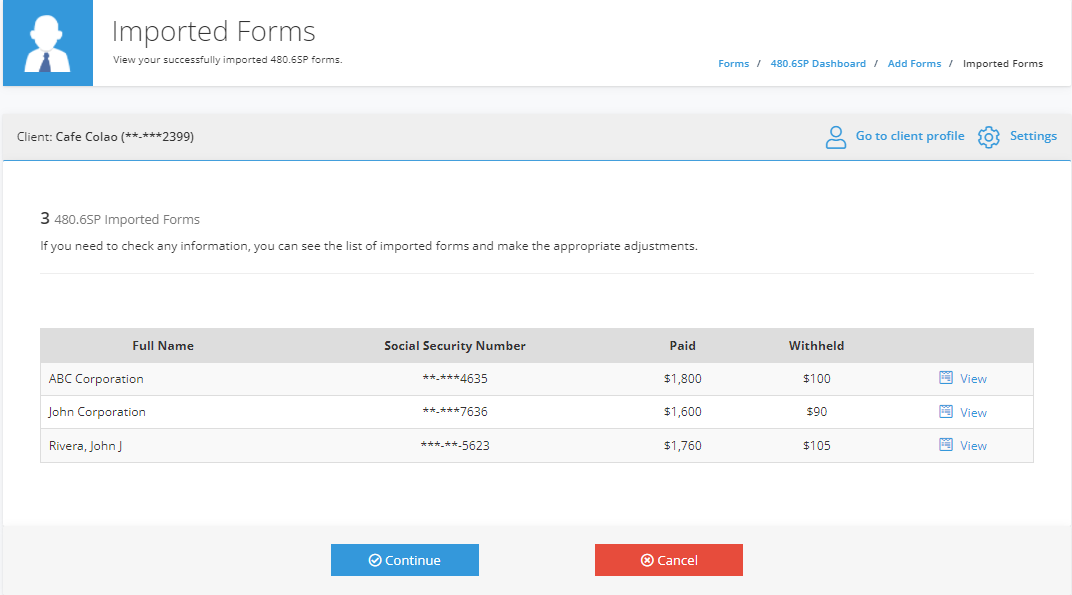 Press Continue.
Then you will have a summary of all imported Forms.
Report: Download the report so that you can confirm your computations.

See Forms: Access each of the imported forms in case you want make any changes.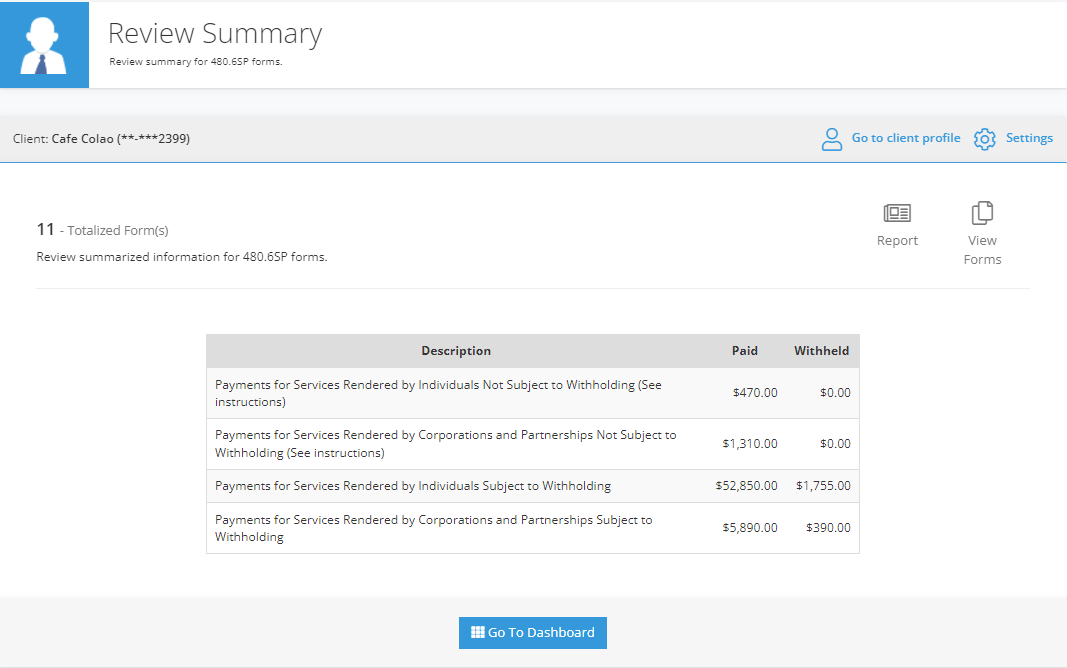 Press Go to Dashboard.
If you would like assistance or need more information, please feel free to write to us at support@experttax.com or open a ticket at support.experttax.com and we will assign a technical support staff to contact you as soon as possible.