Create Provider
1. Go to Add Data.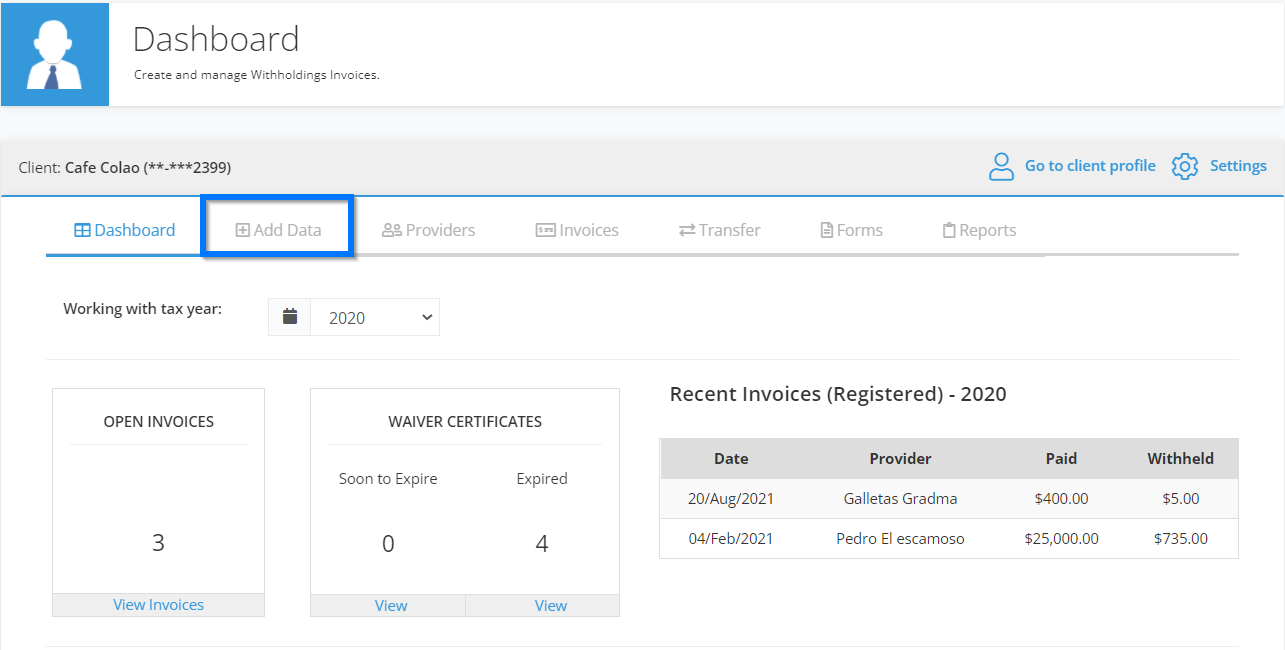 2. Select Create Provider Manually.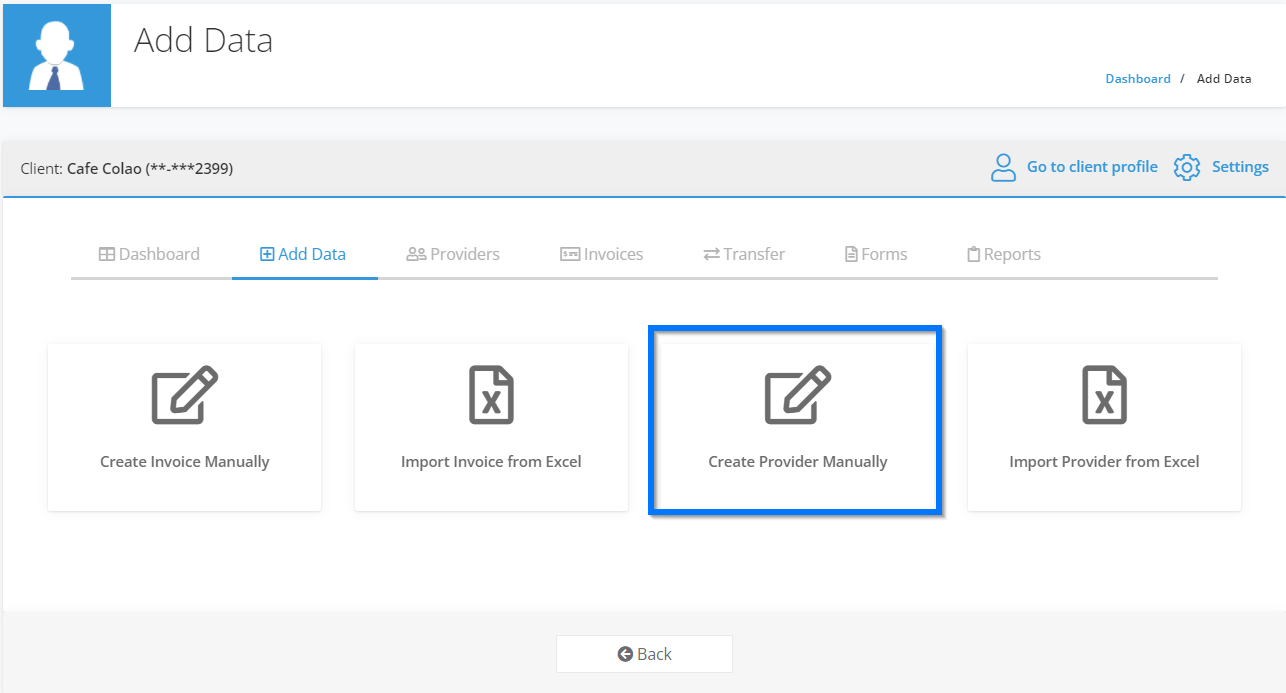 3. Fill the Provider Infotmation.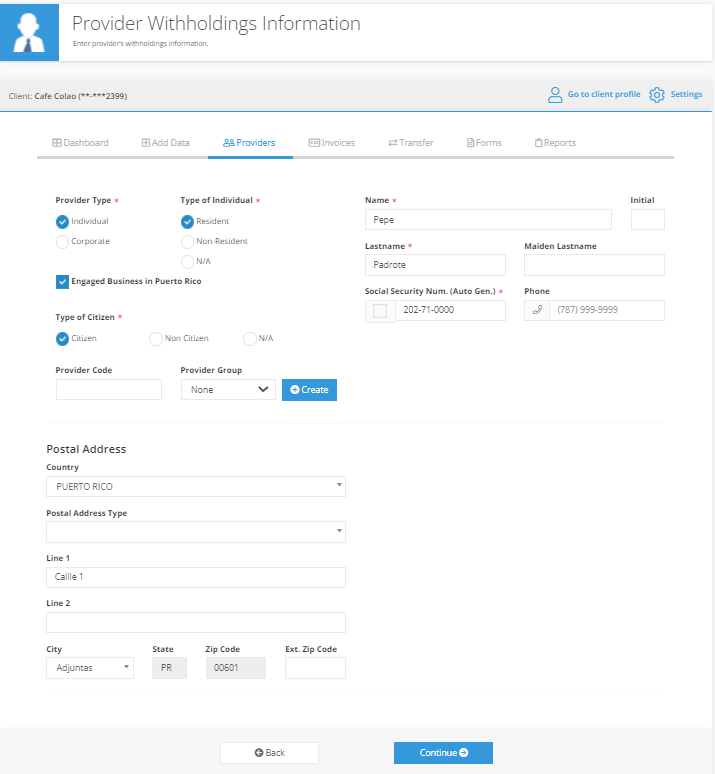 4. Press Continue.
5. Select Waiver Type.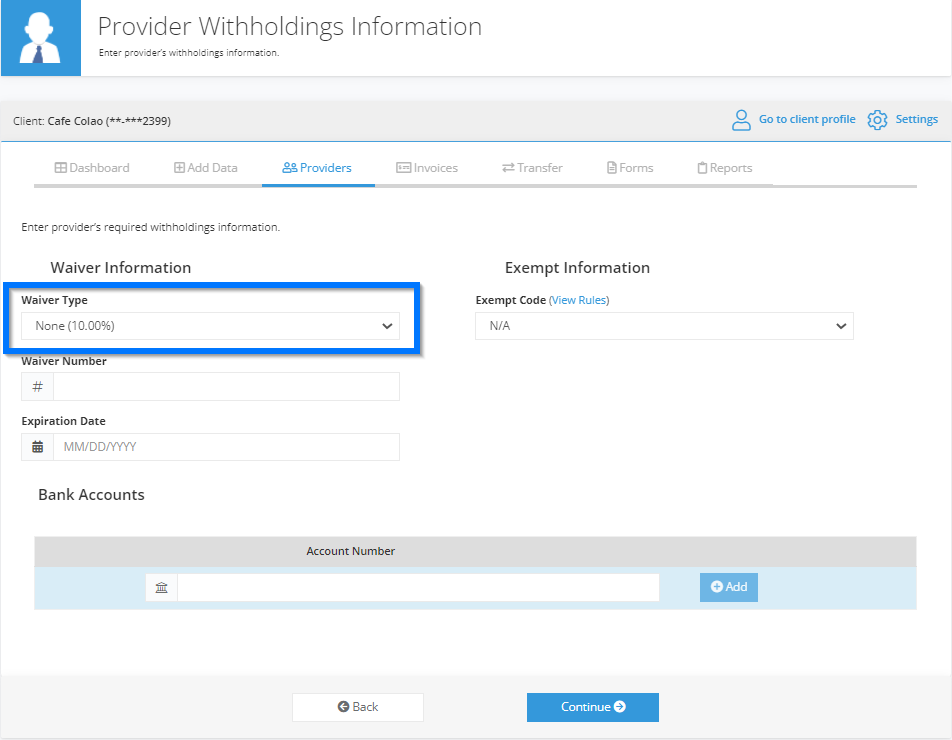 Note: If you select a waiver type different from None (10%), Non-Resident US (20%) or Non-Resident (29%), you must have a Waiver Number and Expiration Date, otherwise you will not be able to continue.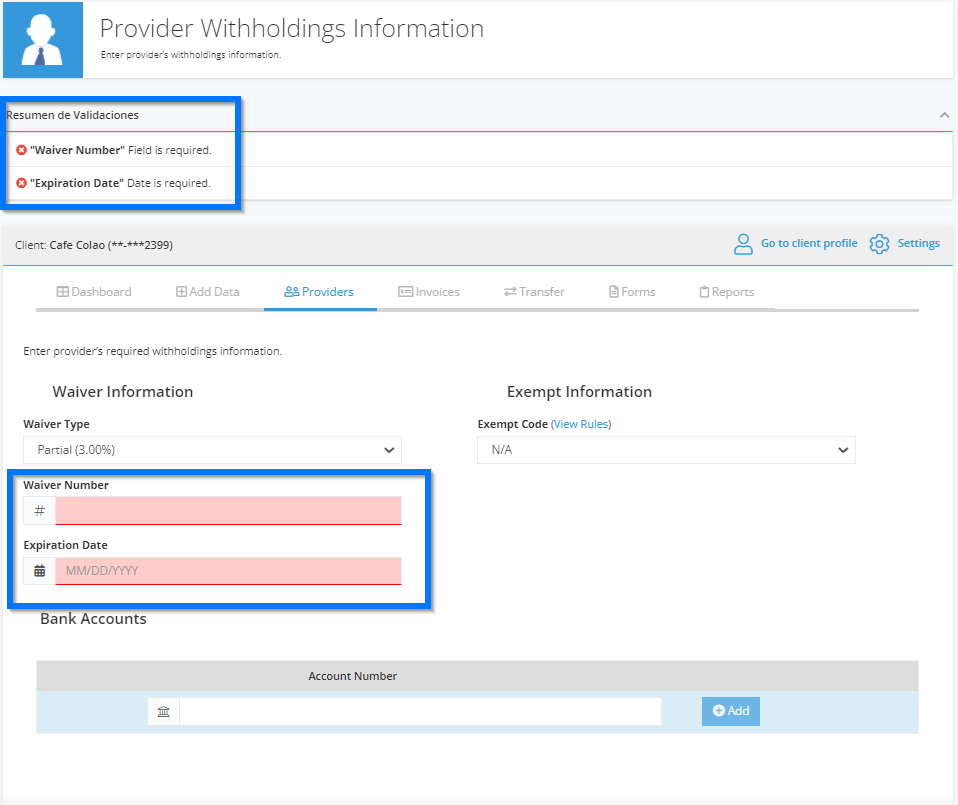 Create Invoice Manually
1. Go to Add Data.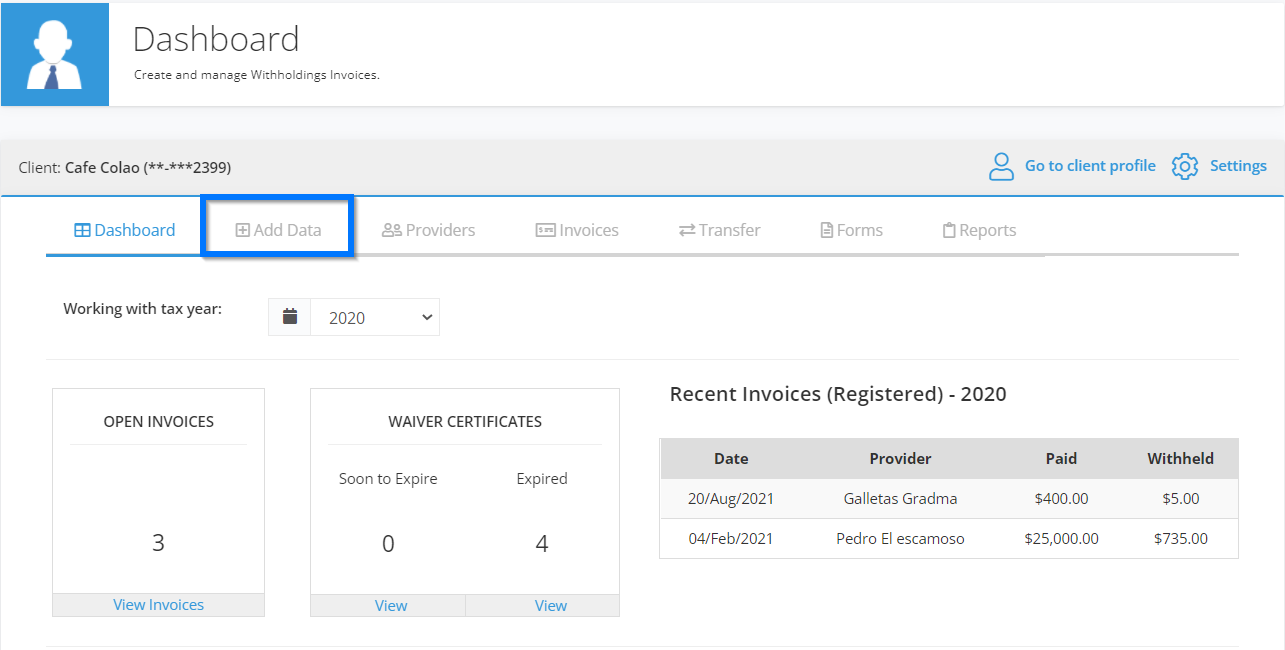 2. Select Create Invoice Manually.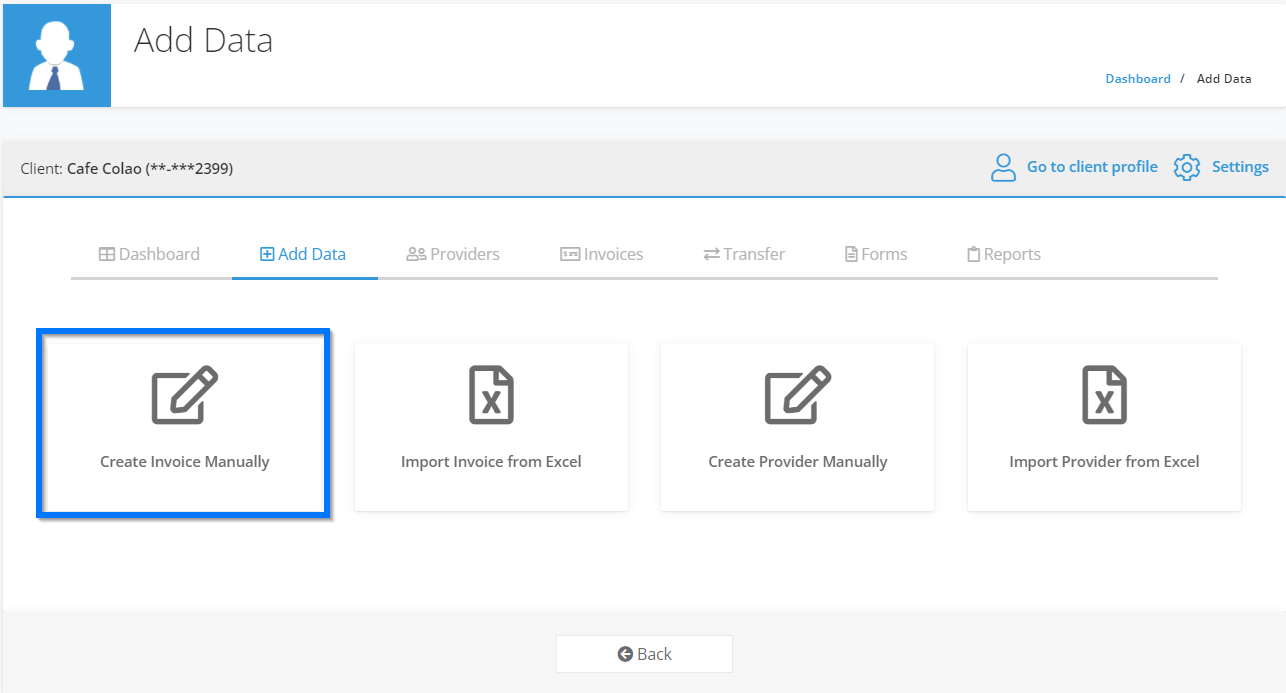 3. Select Payment Type and press Continue.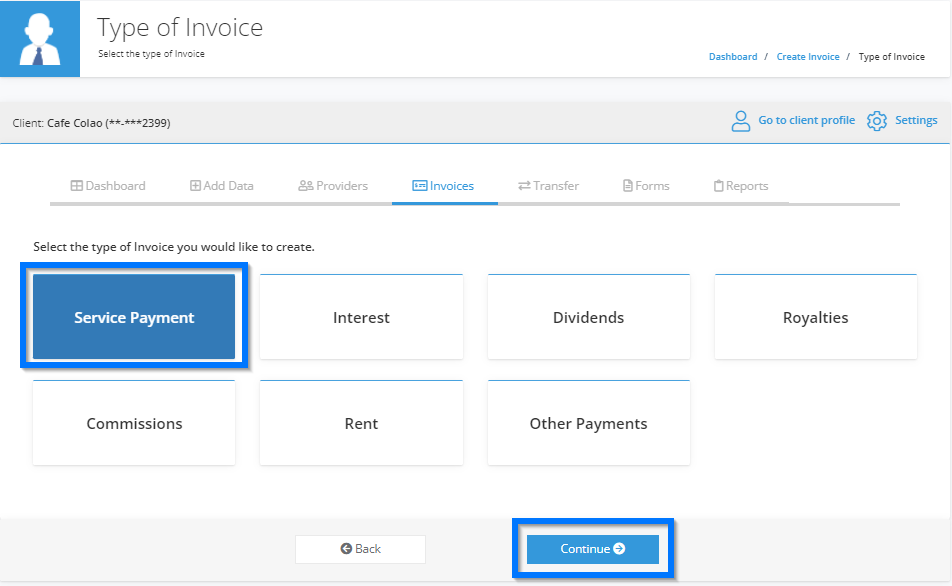 4. Enter the Invoice Information and press Save.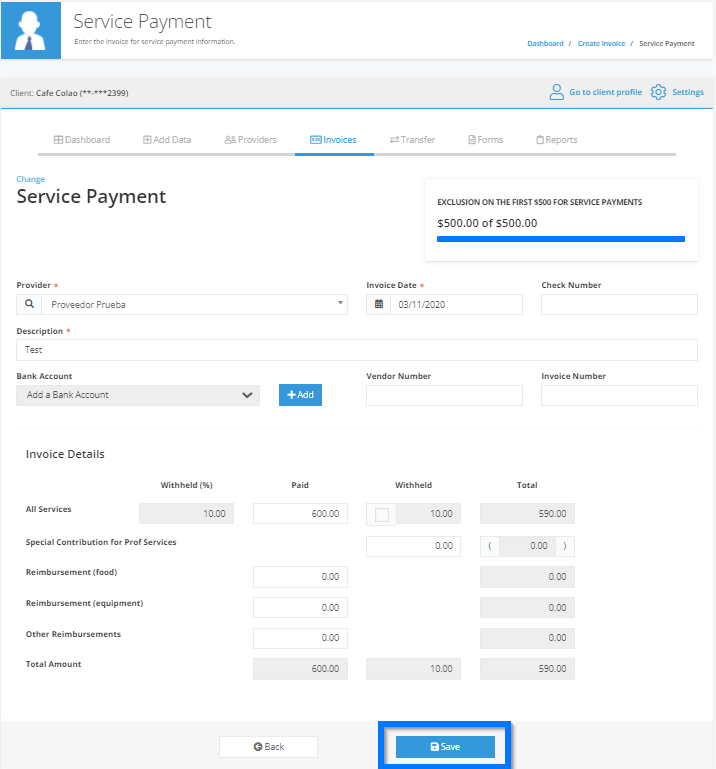 5. Select how you wish to save the invoice.
Save: Save the entered data, but the invoice remains open for changes.
Save as Registered: Save and register the invoice.
* If you save the invoice as registered and then you need to update data, you must unregister it first and then edit the information.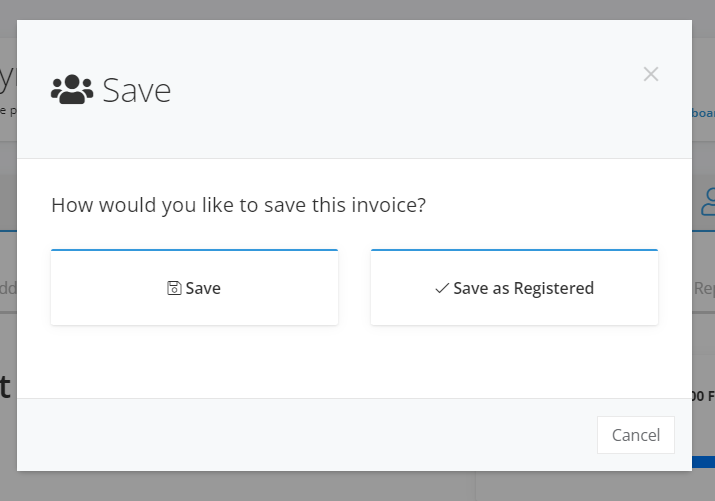 If you would like assistance or need more information, please feel free to write to us at

support@cegsoft.com

or open a ticket at

support.experttax.com/#help

and we will assign a technical support staff to contact you as soon as possible.