For payroll to be hourly, you must determine it in the employee profile.
To do this, go to the Employees tab, choose an employee and enter their profile.
Once in the profile, choose the Payroll Information tab and check Hourly rate employee, indicate the amount and press Save.
Creating Hourly Payroll
When creating the employee's payroll, you will see that in the basic information it will indicate that the employee charges by the hour and the rate.
You must enter the number of hours worked by the employee for that payroll, and the program will do the calculation according to the hourly rate that has been established in the profile.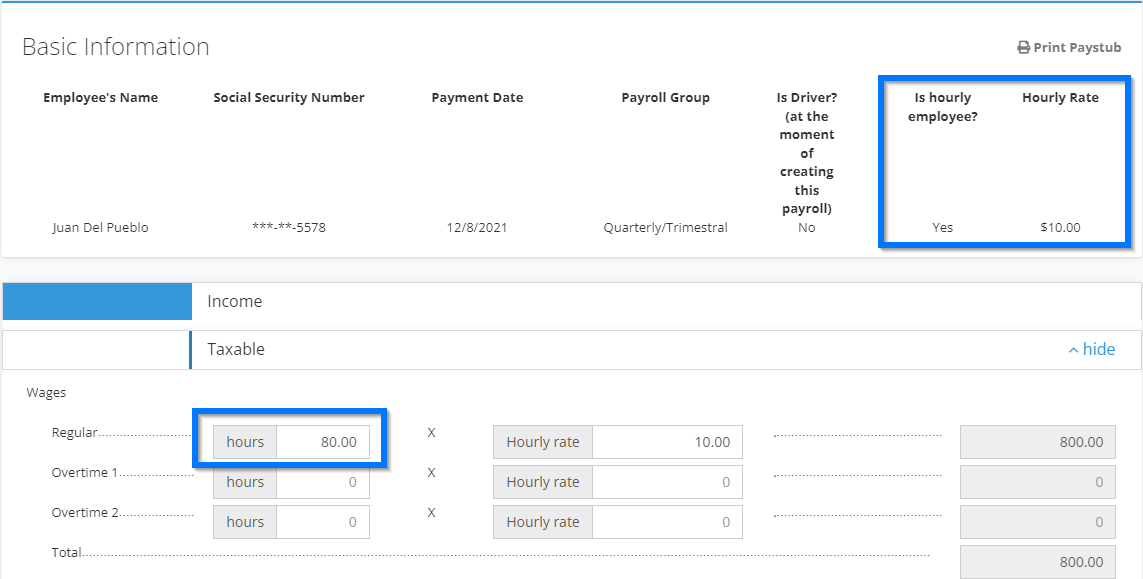 Note: At the moment, the hours entered in the payroll are not related to the Christmas Bonus calculation.