At the time of filing the W2, the program offers two options for filing.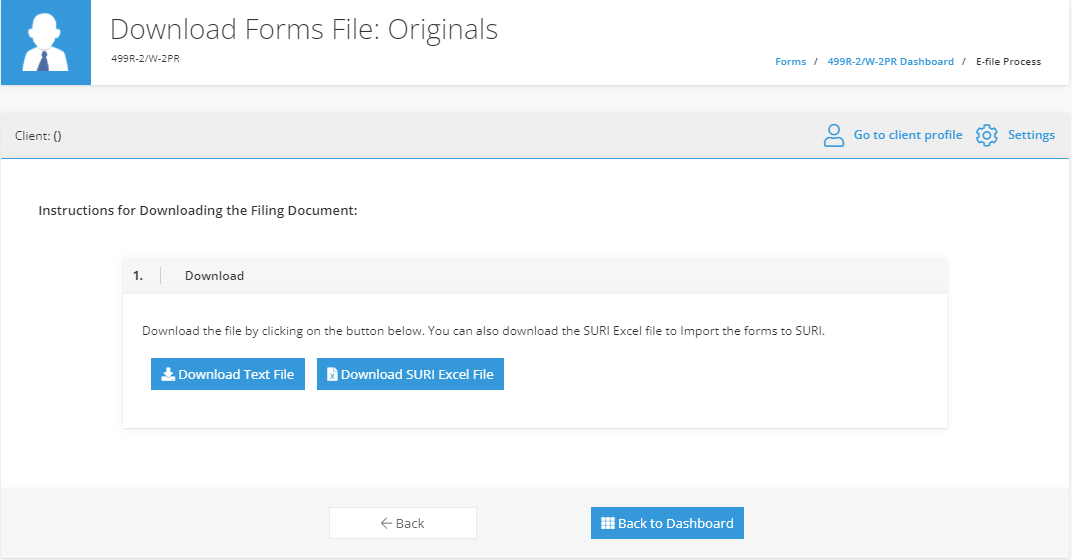 1. Download text file.
By selecting this option, you will download a text file to your computer which you will later upload to the SURI portal.
Then, when you have the confirmation number for the filing of your W2s, you can enter it into the program, print the forms and prepare amendments if necessary.
2. Download SURI Excel file.
Unlike the text file, if you decide to download SURI's Excel, the program will mark the forms as "Filed" automatically and you must continue the filing process through the SURI page, as well as the printing of the forms and amendments.
Note: We recommend the use of the Text File if you want to make the most of the functionalities that the program offers.