If you have already purchased EPRT for the current tax year or previous years' version, you may download the program by making your selection below.
| | |
| --- | --- |
| | Redistributable Installer |
| | |
Note:
Support for Windows Vista and Windows Server 2008 ended.
Expert PR Taxes 2017 will not support Windows Vista and Windows Server operating systems installation.
Steps to obtain the Activation Code:
Go to the Expert 2017 Program
Click on the configuration button
Select "Register Offline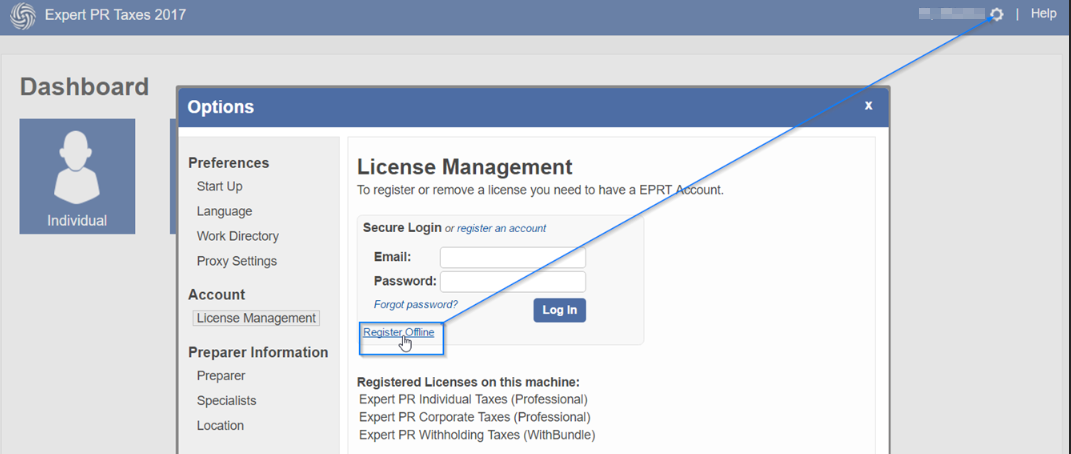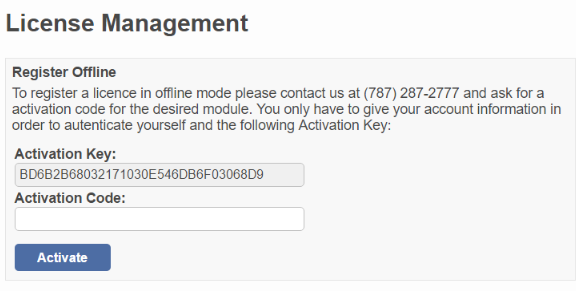 Please send us an email containing the user's email with the activation key:
Example:
support@cegsoft.com / BDJEEJ797939939393O30303KE
Once we receive the Activation Key, I will be sending you the activation code so you can enter it in the "Activation Code" field and register the license.