In order for the program to calculate the tax withheld, you must enter the Employee's required Payroll information (Form 499-R4) or assign a fixed withholding amount or percentage.
This is configured in the profile of each employee.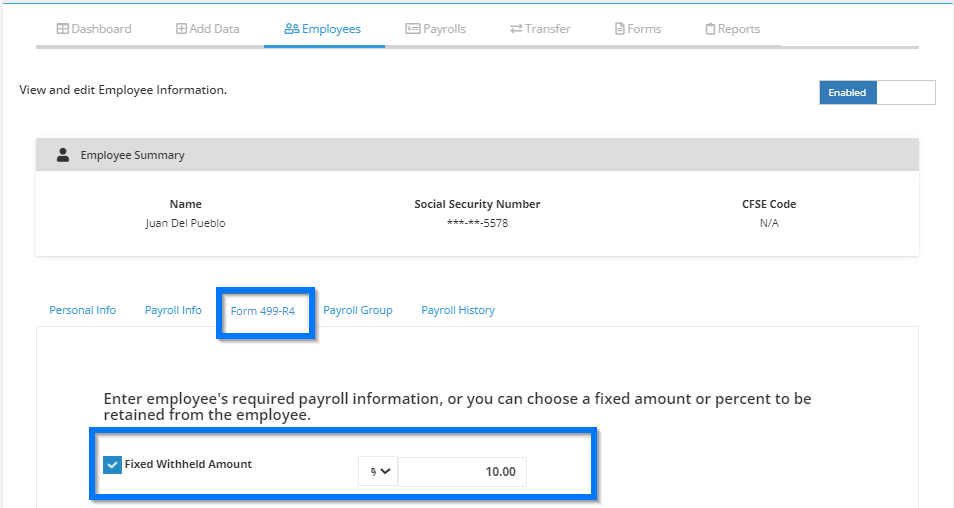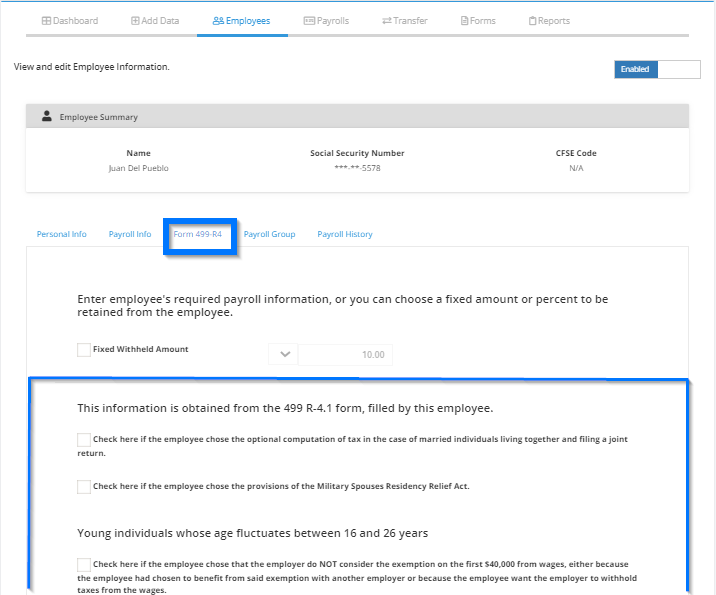 Once you enter the information or indicate the fixed amount to withhold, press Save.
Calculation of tax withheld on the payroll
When creating the payroll, you will see that the program will calculate the tax withheld automatically as determined in the employee's profile.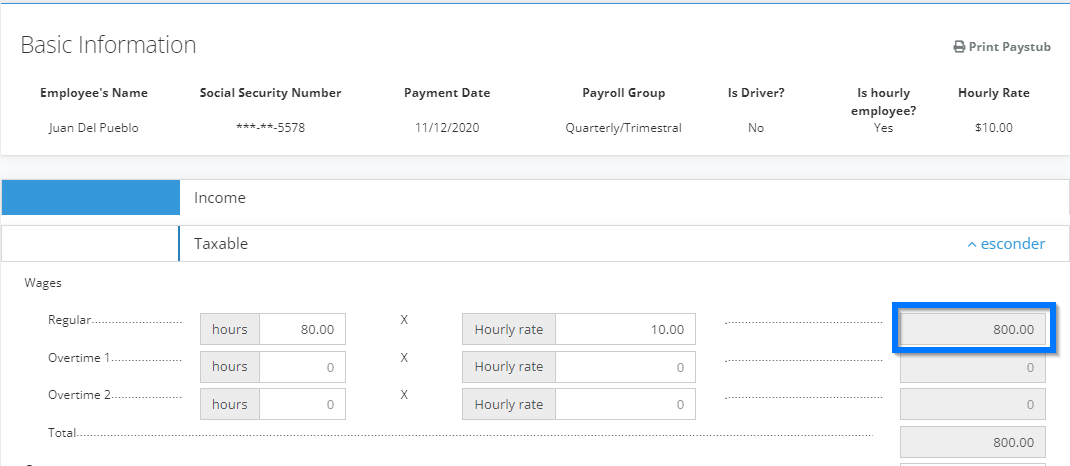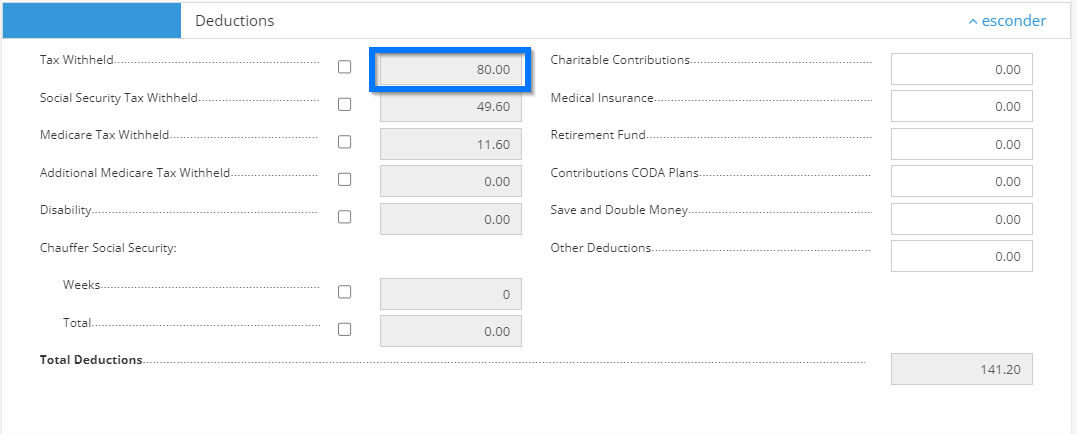 If you want to modify the amount withheld, you can use the "override" and edit the information.