If you have already purchased EPRT for the current tax year or previous years' version, you may download the program by making your selection below.
| | |
| --- | --- |
| | Redistributable Installer |
| | |
Note:
Support for Windows Vista and Windows Server 2008 ended.
Expert PR Taxes 2018 will not support Windows Vista and Windows Server operating systems installation.
Expert Tax 2018 uses IIS Express 10.0.
Steps to activate your license:
To activate your license in desktop format, you must have previously activated it from your web account.
For web license activation instructions, please visit: Expert Tax - Licensing
Select Options in the upper right corner of the program.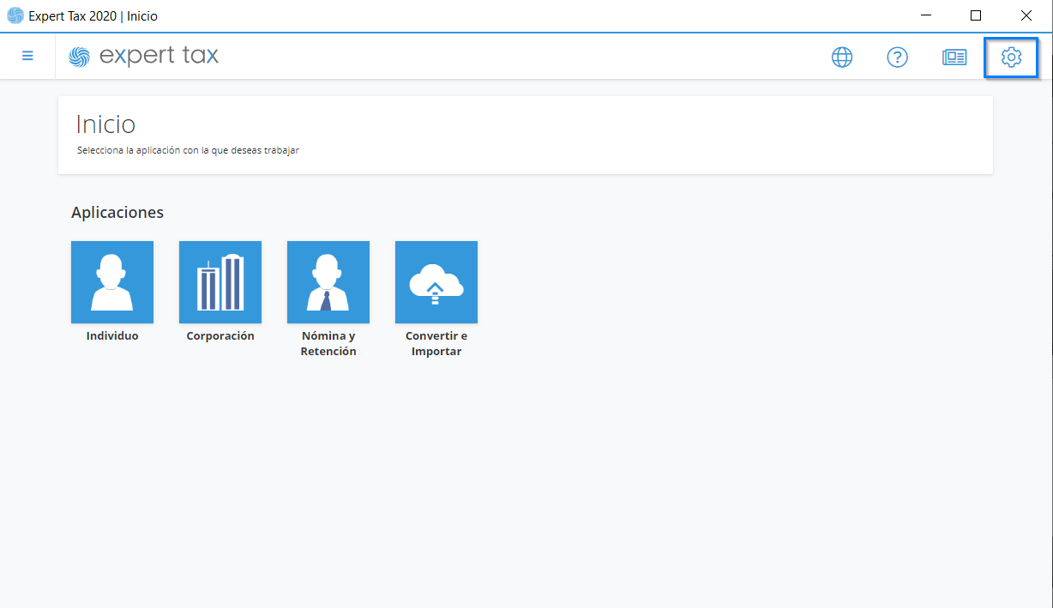 2. Choose the License Registration tab, enter your email address, password and press Login.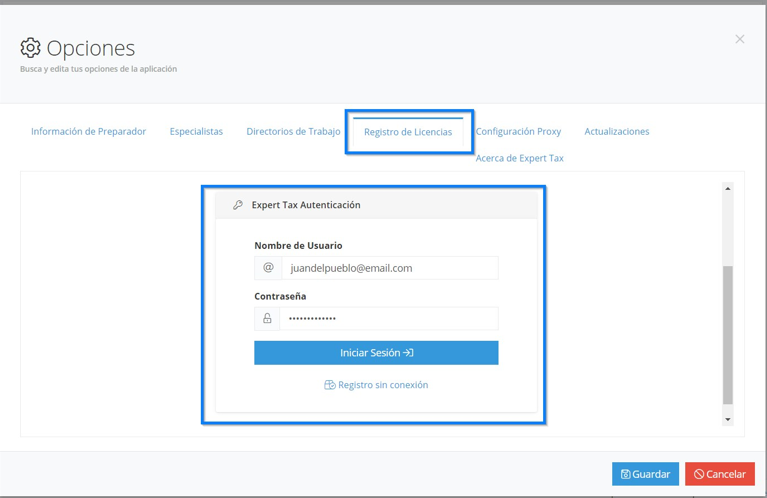 3. You will see on the screen the licenses assigned to the user, press Inactive.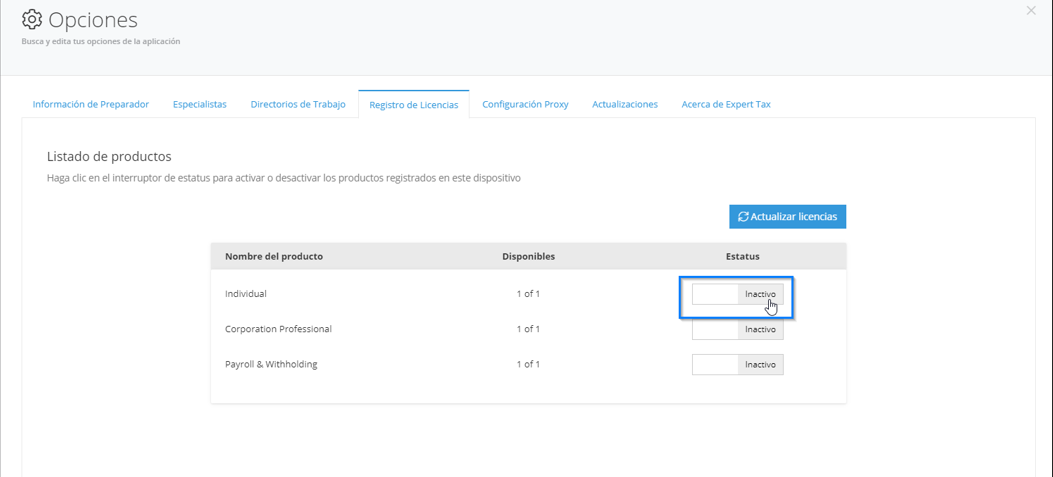 4. The button will change to blue and indicate Active.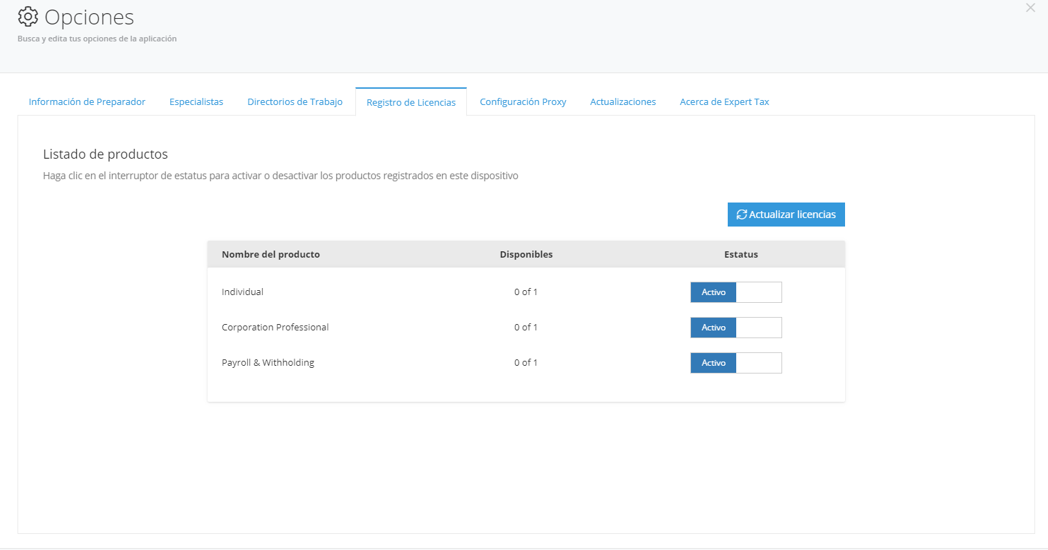 Once this is done, the license will be available to use on the computer.