To get started, log in to Expert Tax
Go to Payroll & Withholding module and select the client.
You will see the following screen, in which you will able to edit the client's information.
1. Select the tax year and press Start to continue.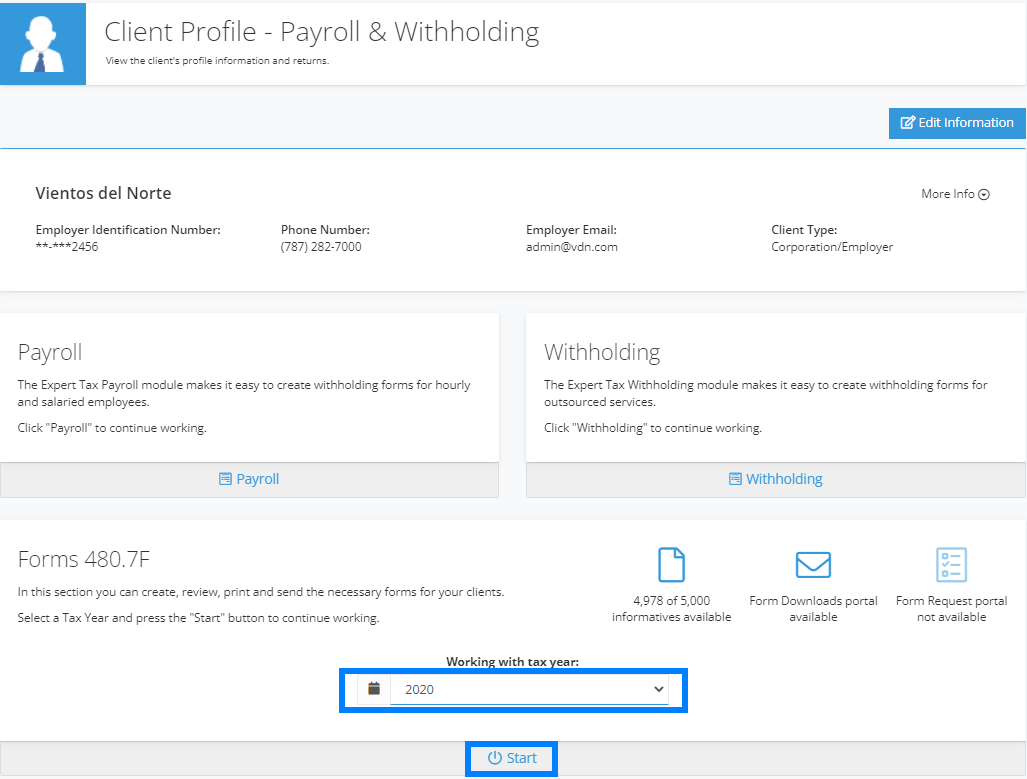 Add Forms
To create forms manually or imported from Excel.

Creating Forms Manually
1. Select Enter Information Manually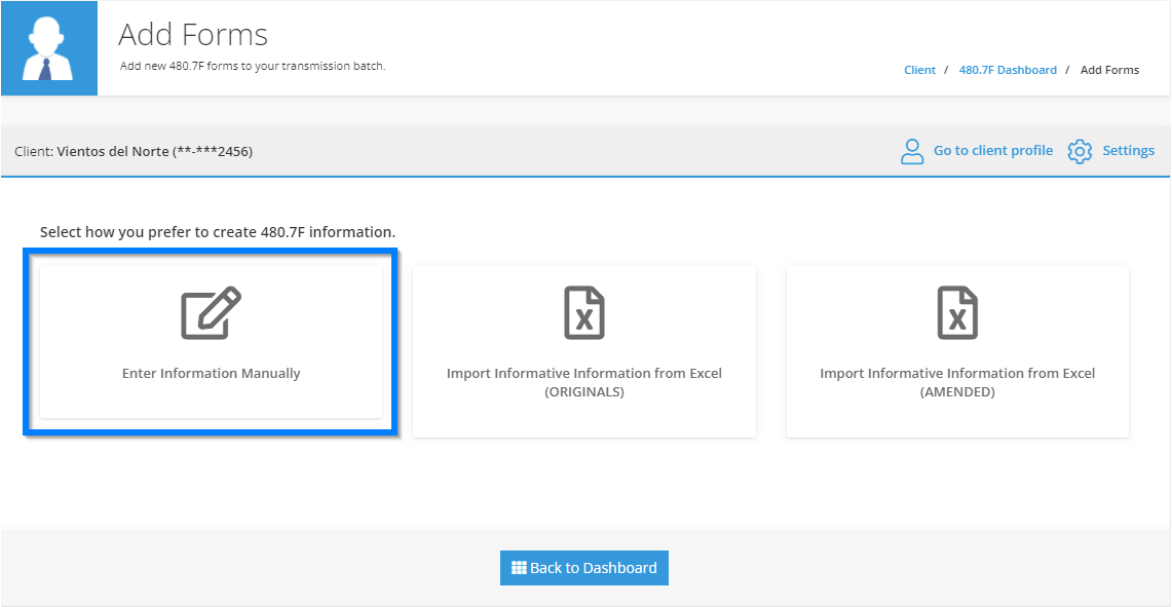 2. Fill the form and press Save.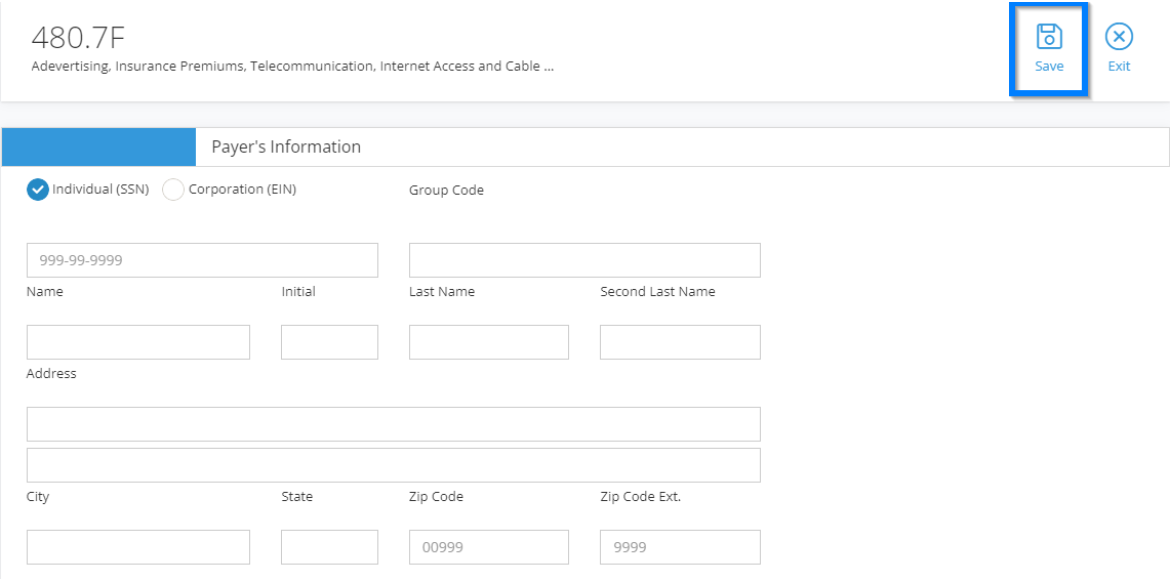 Creating forms using Excel import.
1. Select Import Informative Information from Excel (ORIGINALS).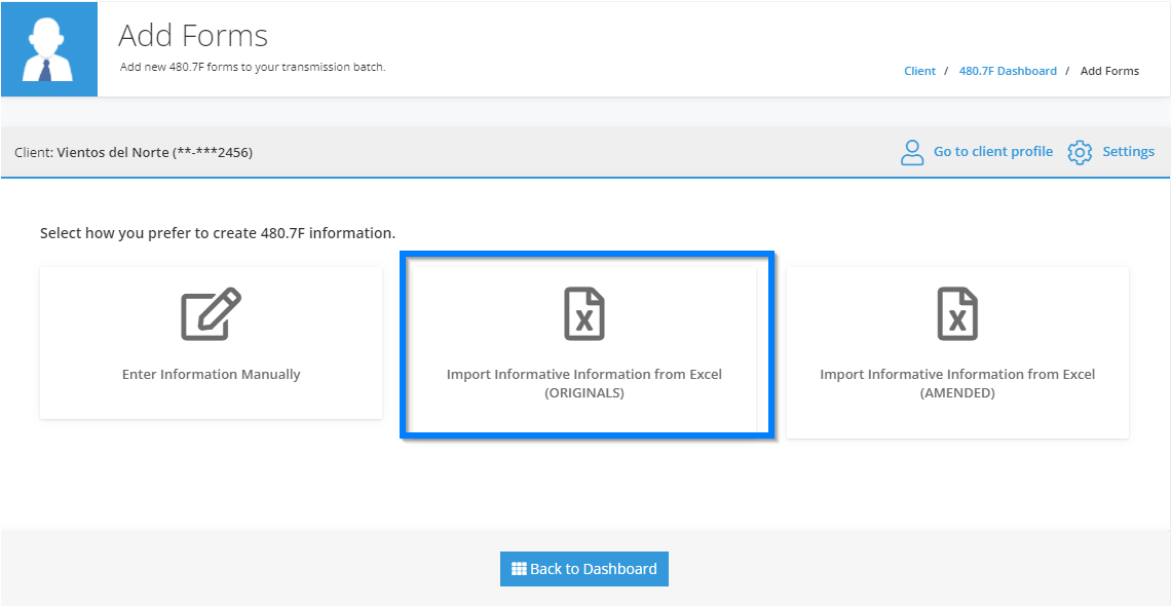 2. Download Template.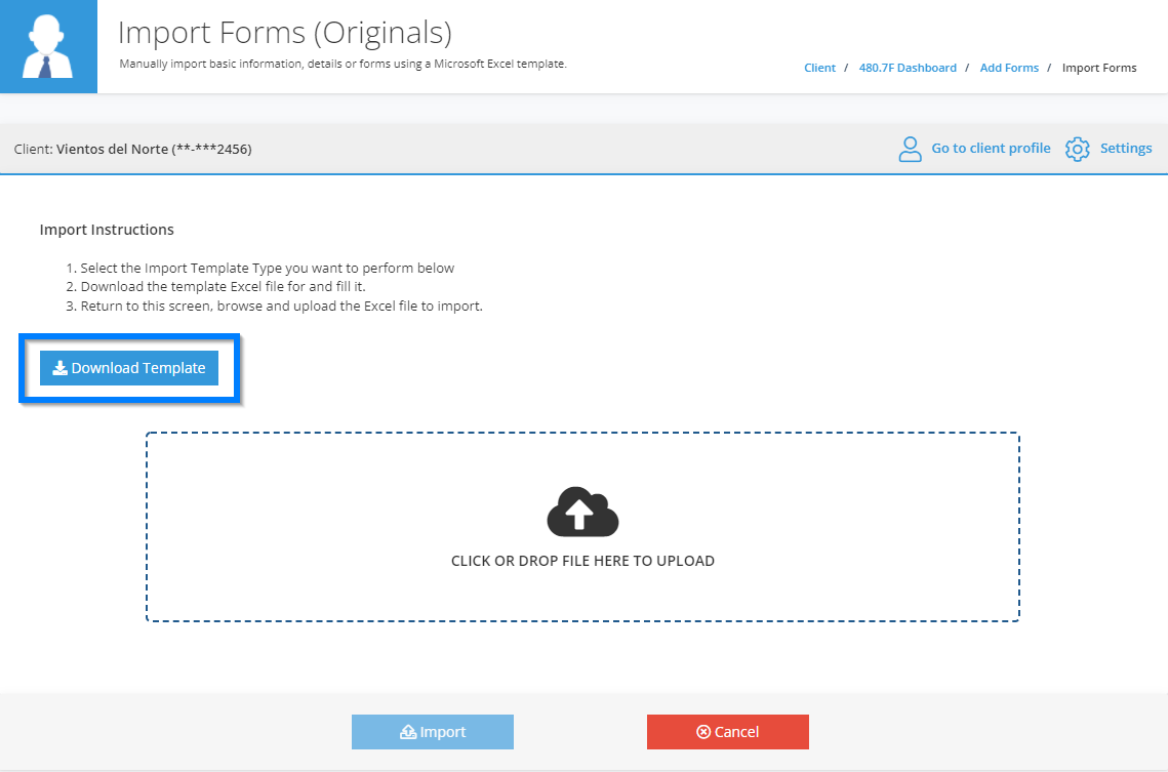 3. Fill the Excel with the information required following the codes and layout instructions.
Note: To be able to send the form via email or SMS to the taxpayer, it is important to fill the email and/or cellphone information.

4. Once the Excel is complete, go back to Expert Tax and drop the file to upload and press Import.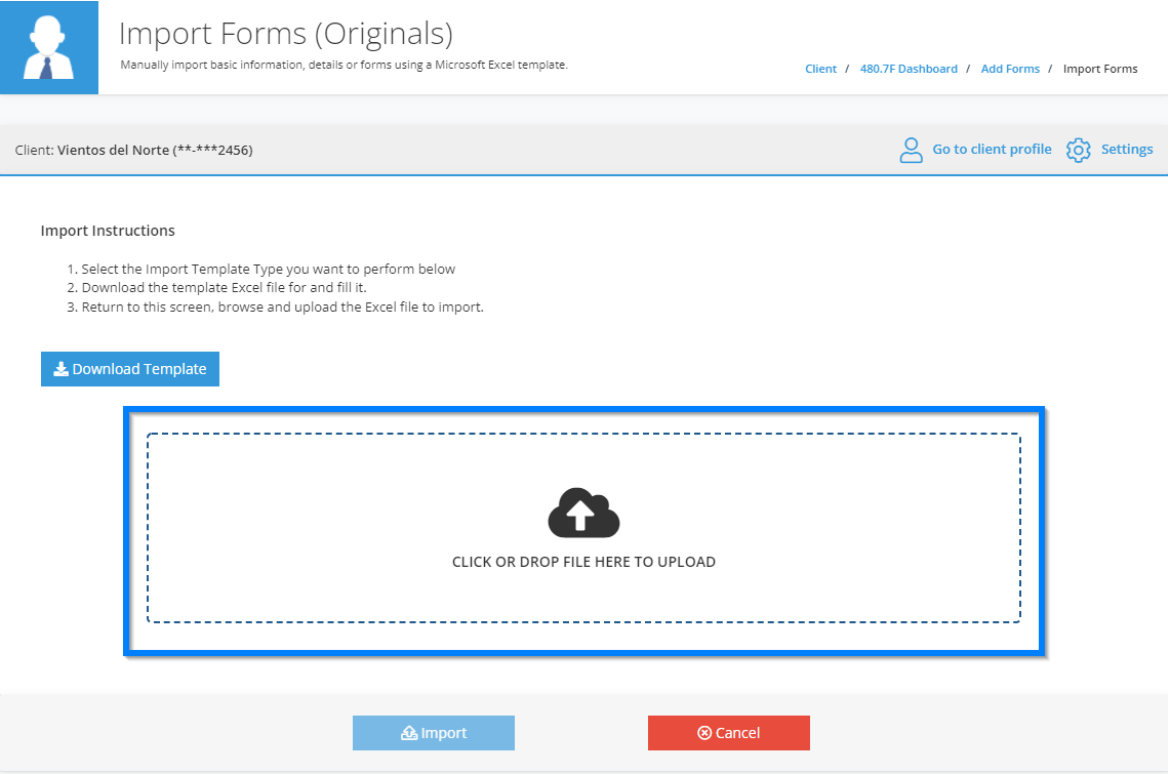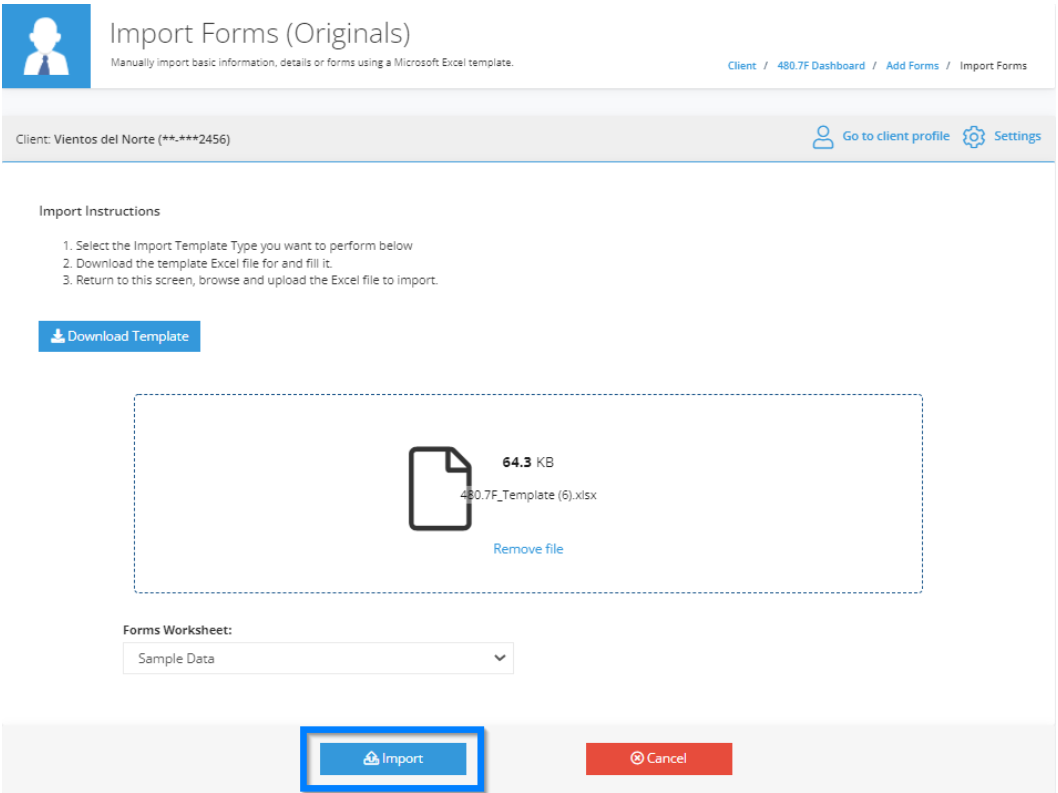 You will see a list of the imported forms where you can View them individually and edit the information if needed.
5. Press Continue.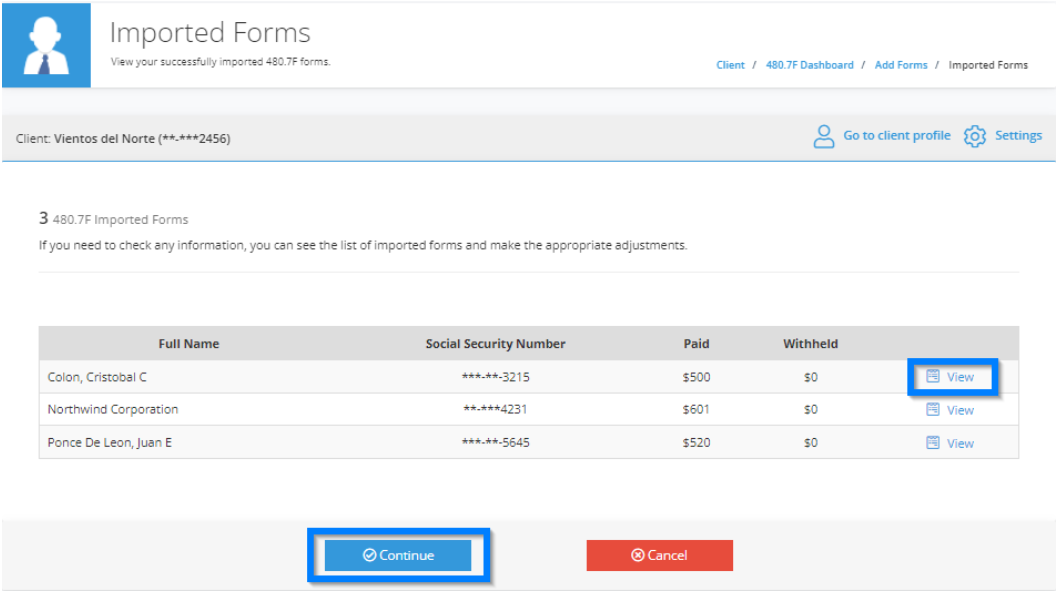 6. Press Go To Dashboard.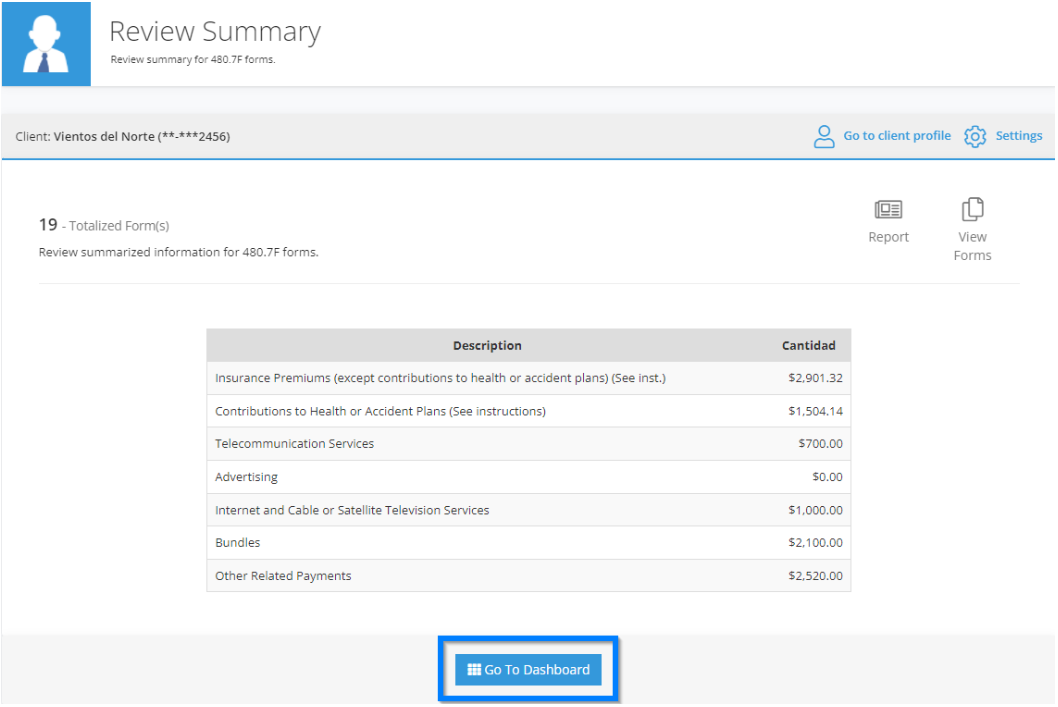 E-Filling Process
1. Once you have all the information reviewed and completed, press E-file.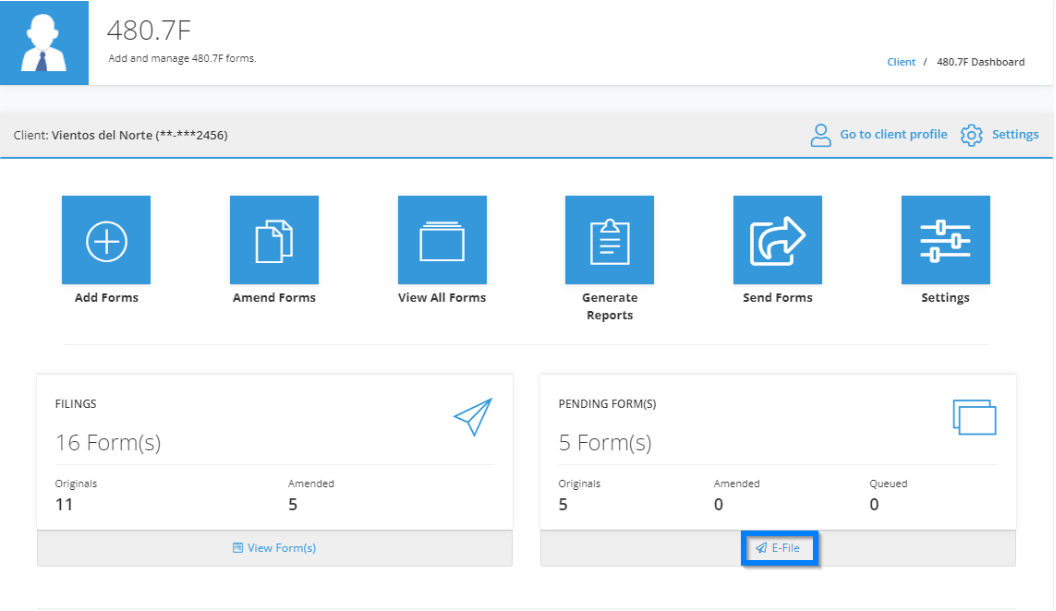 2. Select Forms you want to E-File and press Continue.
You can filter by Residential or Commercial.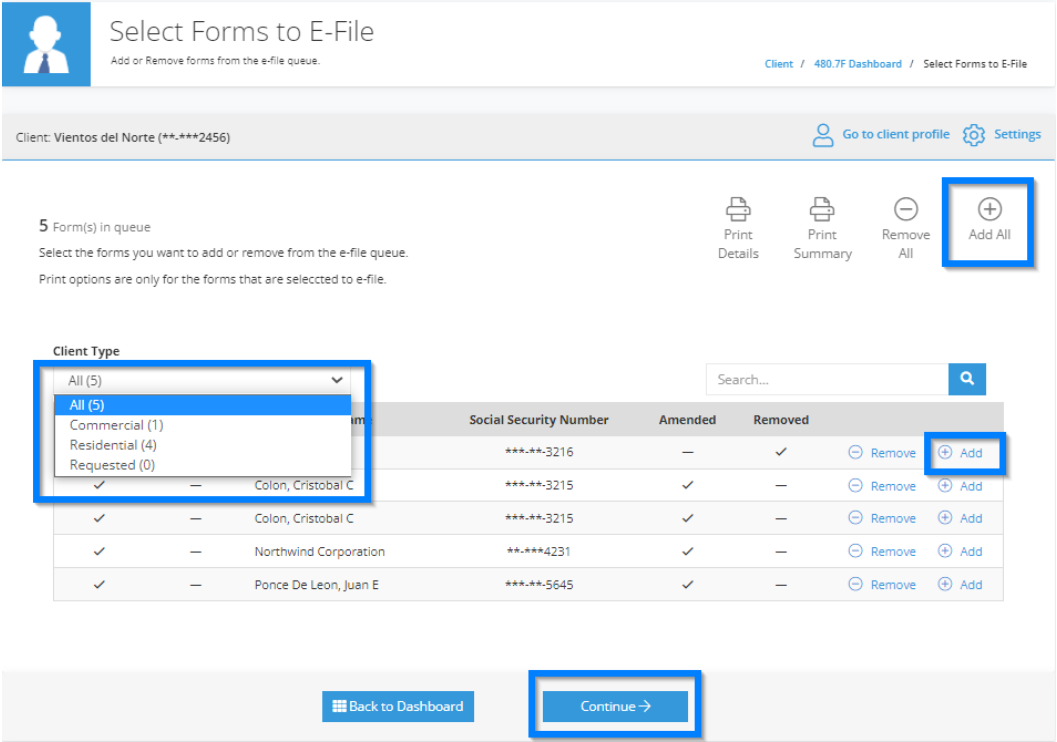 3. Next, the program will validate all the information.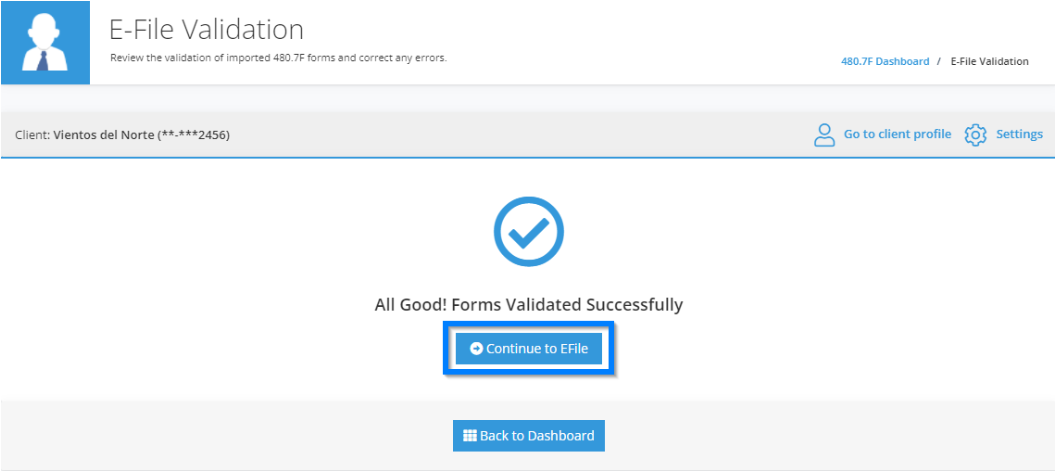 4. Continue the Wizard to E-file.
Press Continue.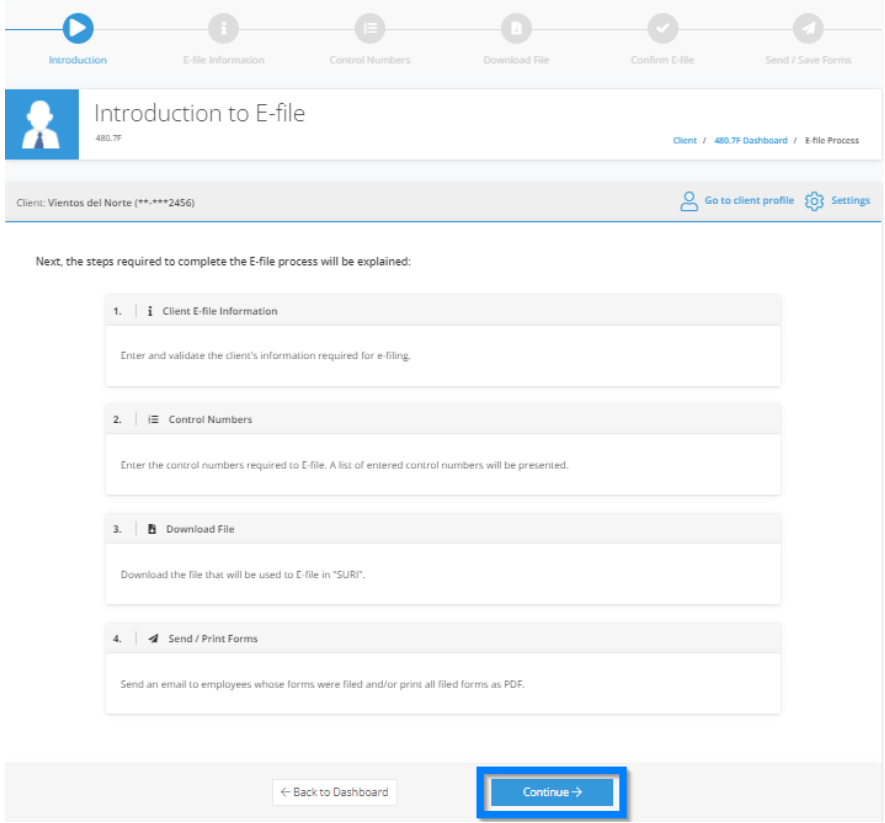 5. Review the Filling Information and press Continue.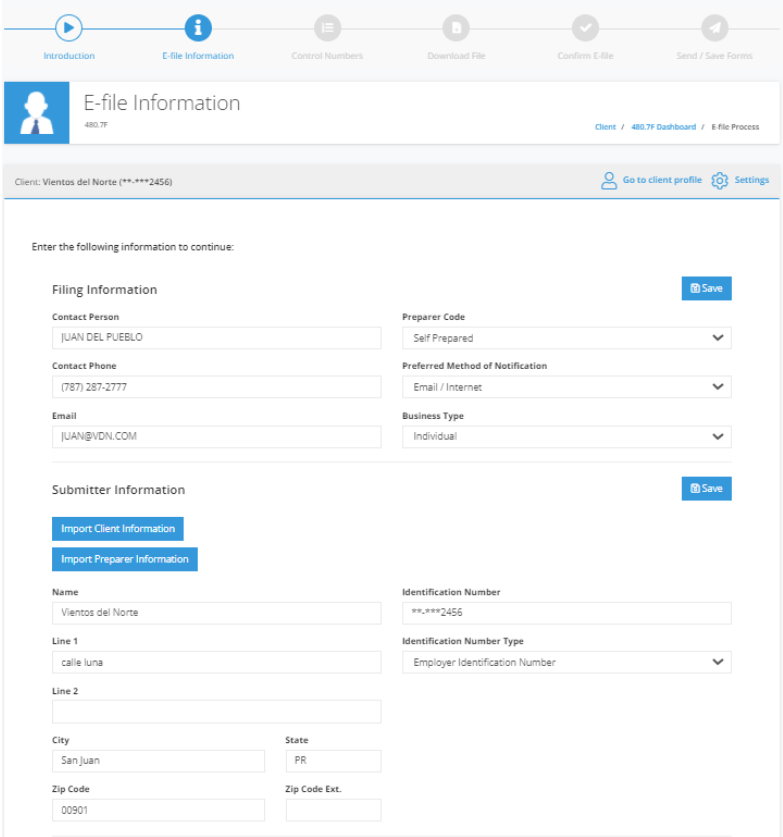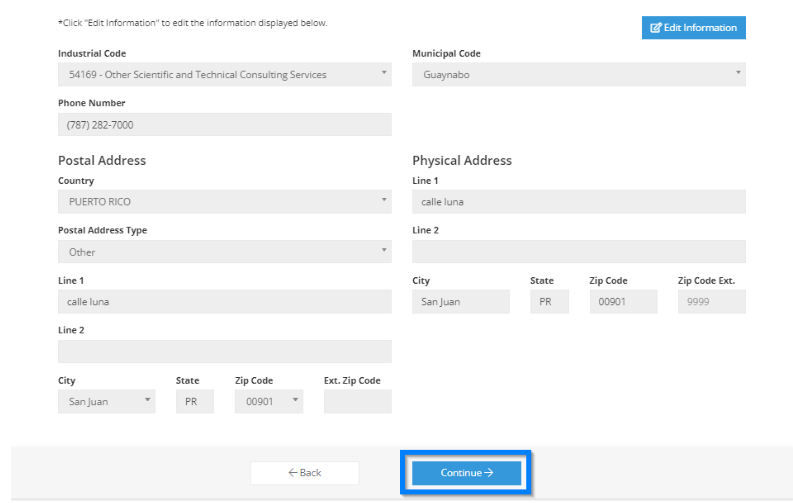 6. Expert Tax will generate the control number. Press Continue.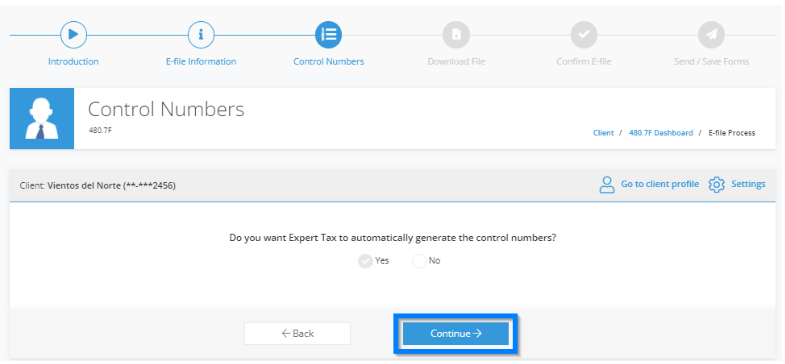 7. Download Text File.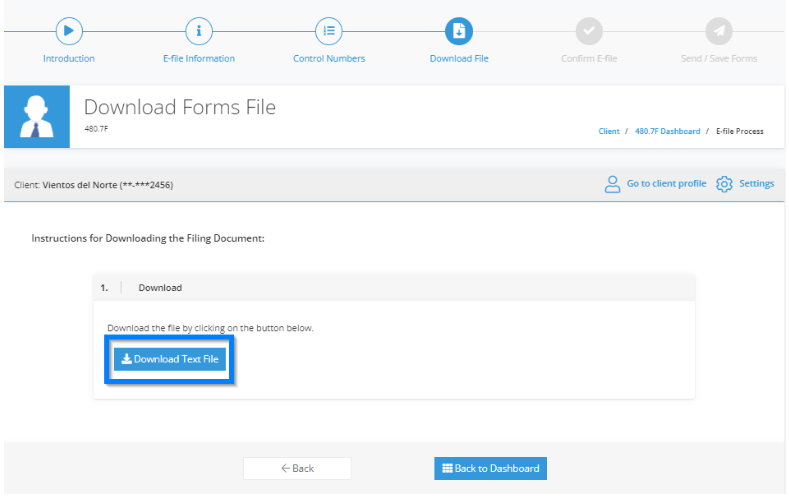 8. Once the Text File is generated:
• Connect to SURI (to complete the process)
• When you are finished, press Yes.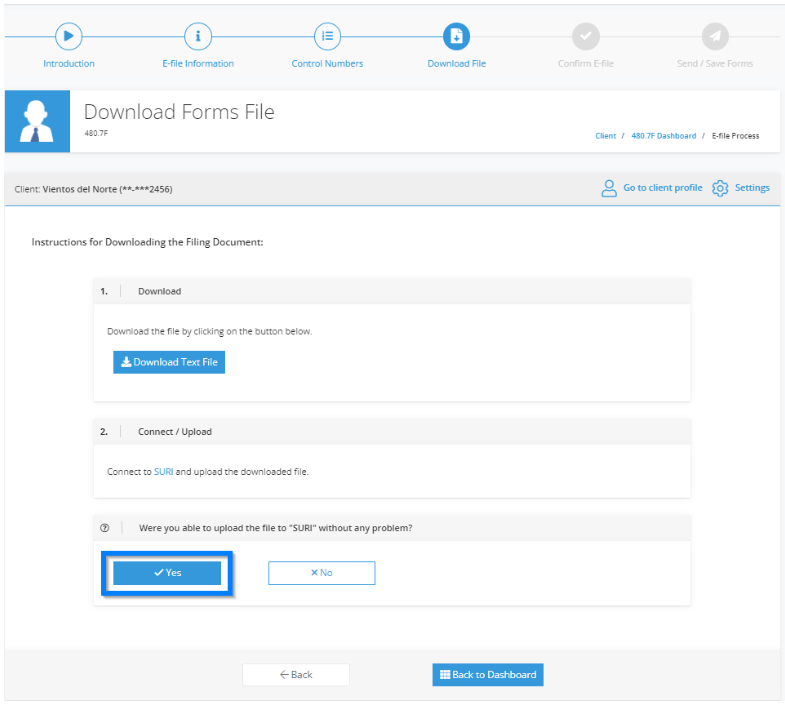 When SURI provides you the Confirmation Number, you can enter it into the box.
Notes:

SURI will provide the confirmation number within 24 to 48 hours.

Is very important that you make sure that the number that you are entering is correct. Once you press continue, the confirmation number

cannot

be change or edit.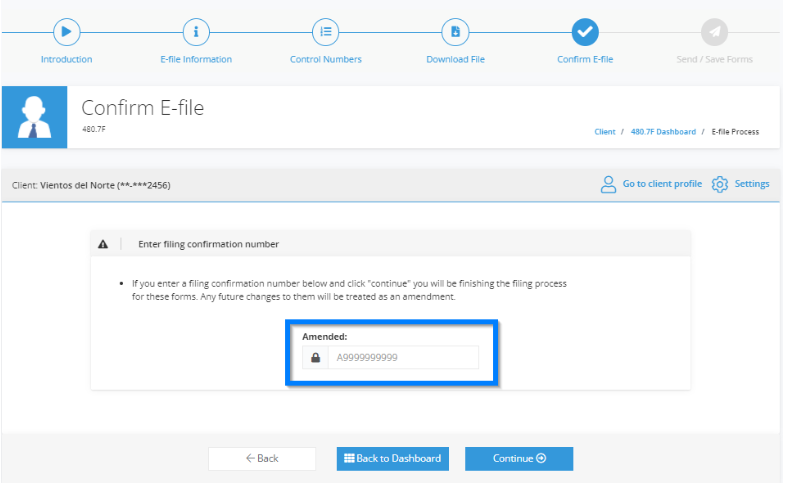 You can return to Dashboard and you will see the main menu as shown below.
Once you receive the confirmation number press Continue E-File.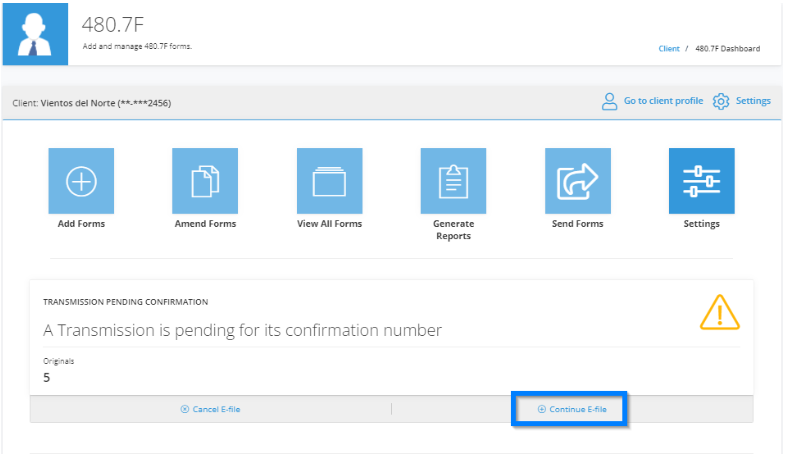 9. Enter the confirmation number into the box.
10. Then, you will be prompted to the next screen where you can send the forms.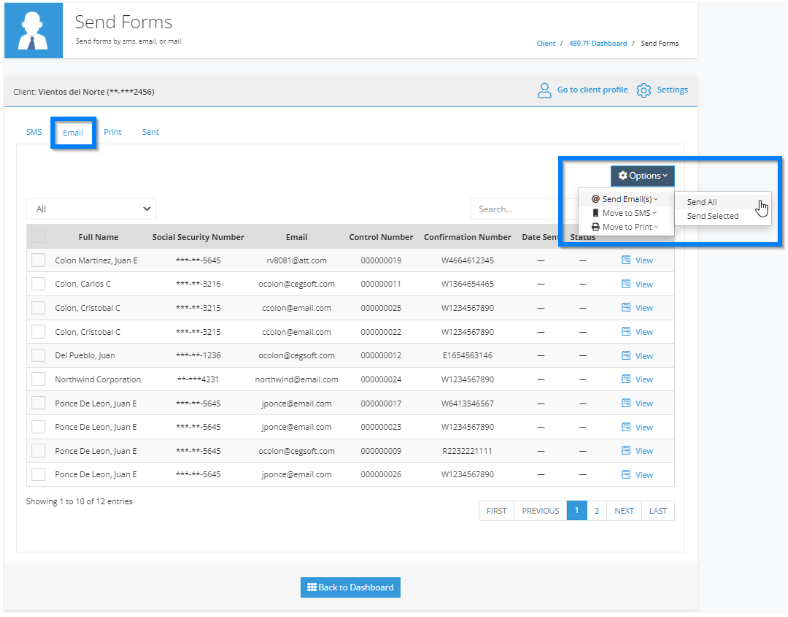 You can see the Completed E-Files with their confirmation number in the Dashboard.
If you would like assistance or need more information, please feel free to write to us at support@experttax.com or open a ticket at support.experttax.com and we will assign a technical support staff to contact you as soon as possible.