When corrections or maintenance are made to Expert Tax, updates are released that must be installed in the program.
Every time an update is available, this message will be displayed on the main page.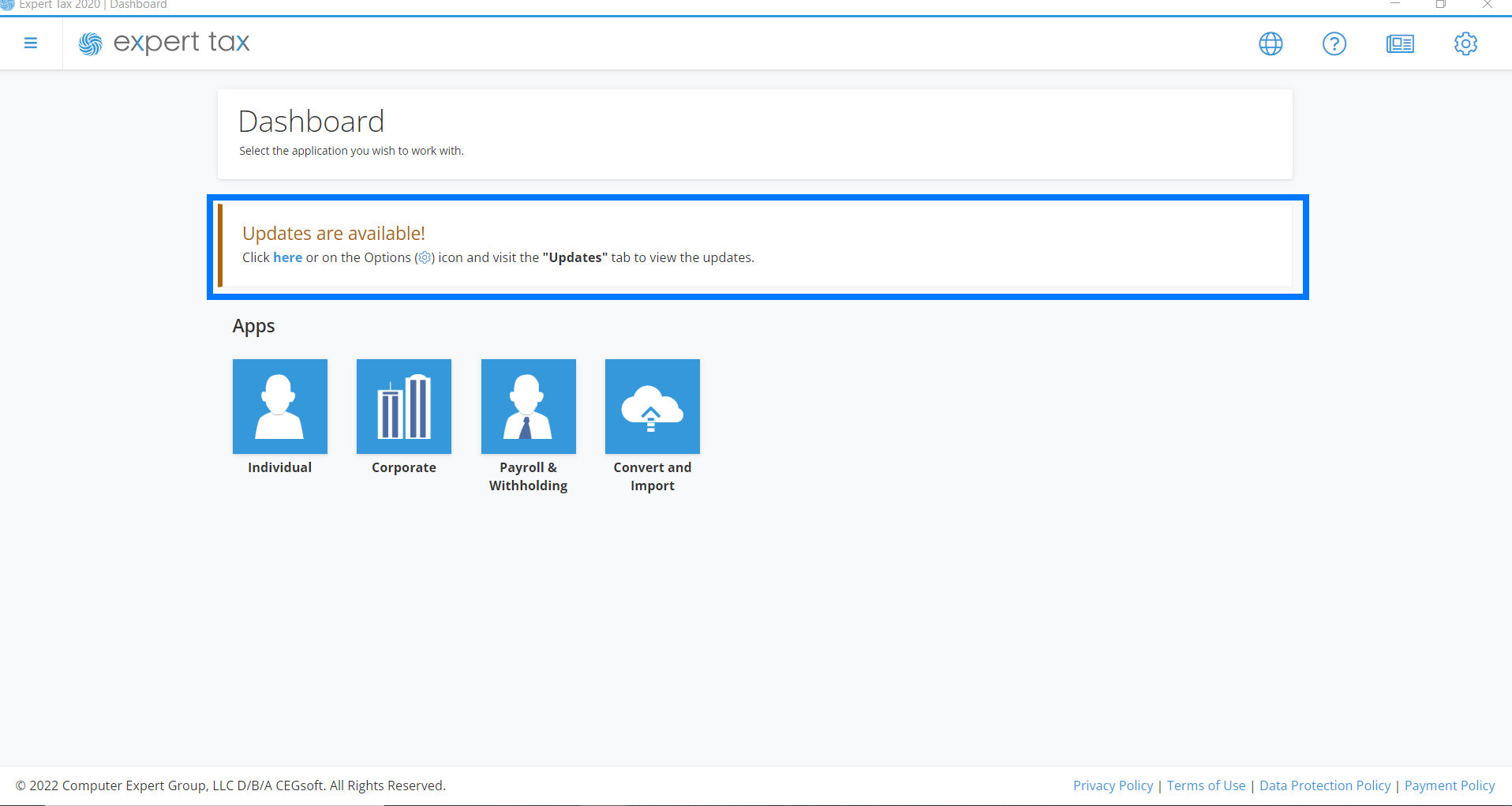 You can click from this screen or follow the steps below.
1. Go to Options.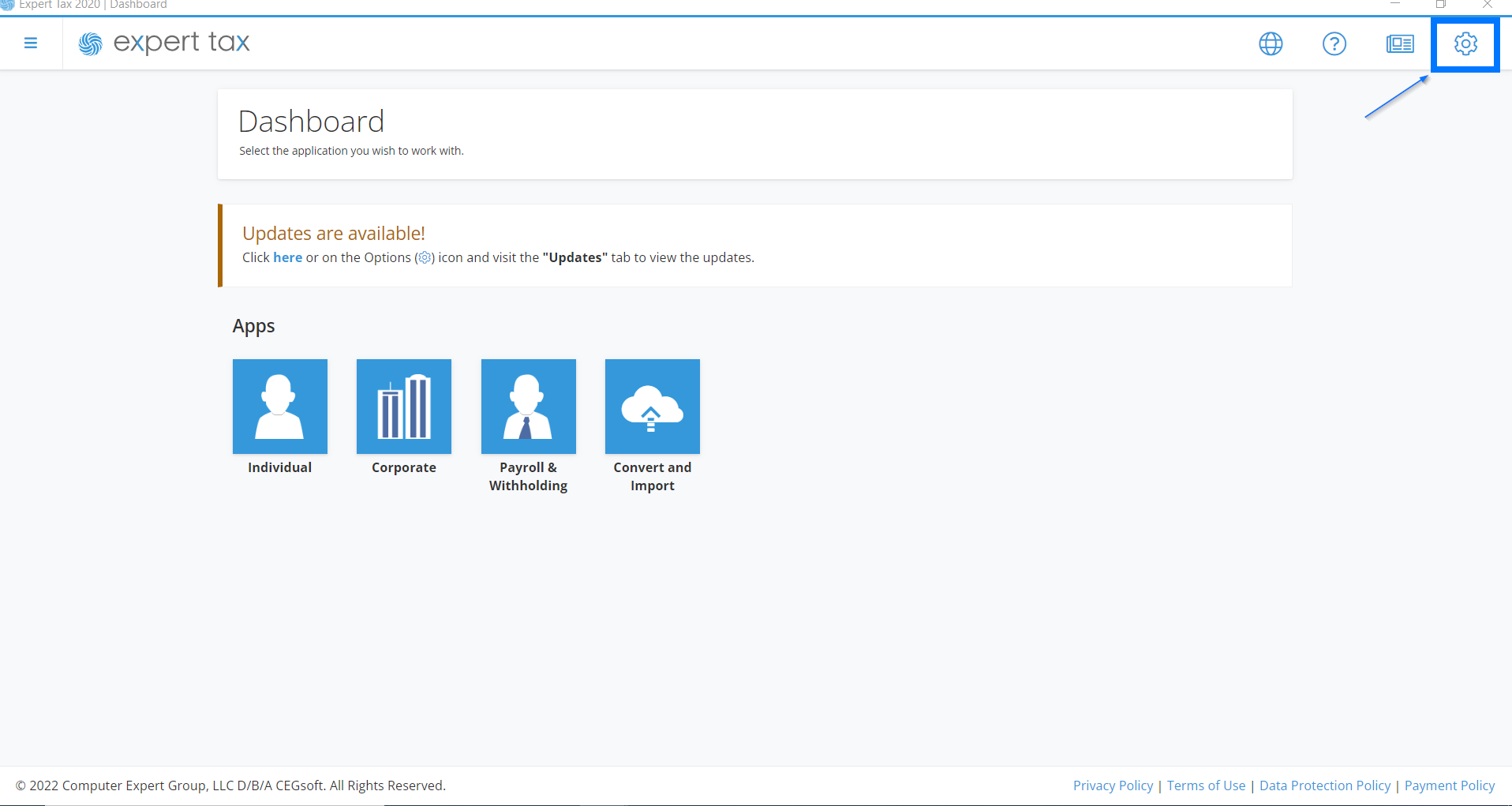 2. Select Updates.
3. Press Download Updates.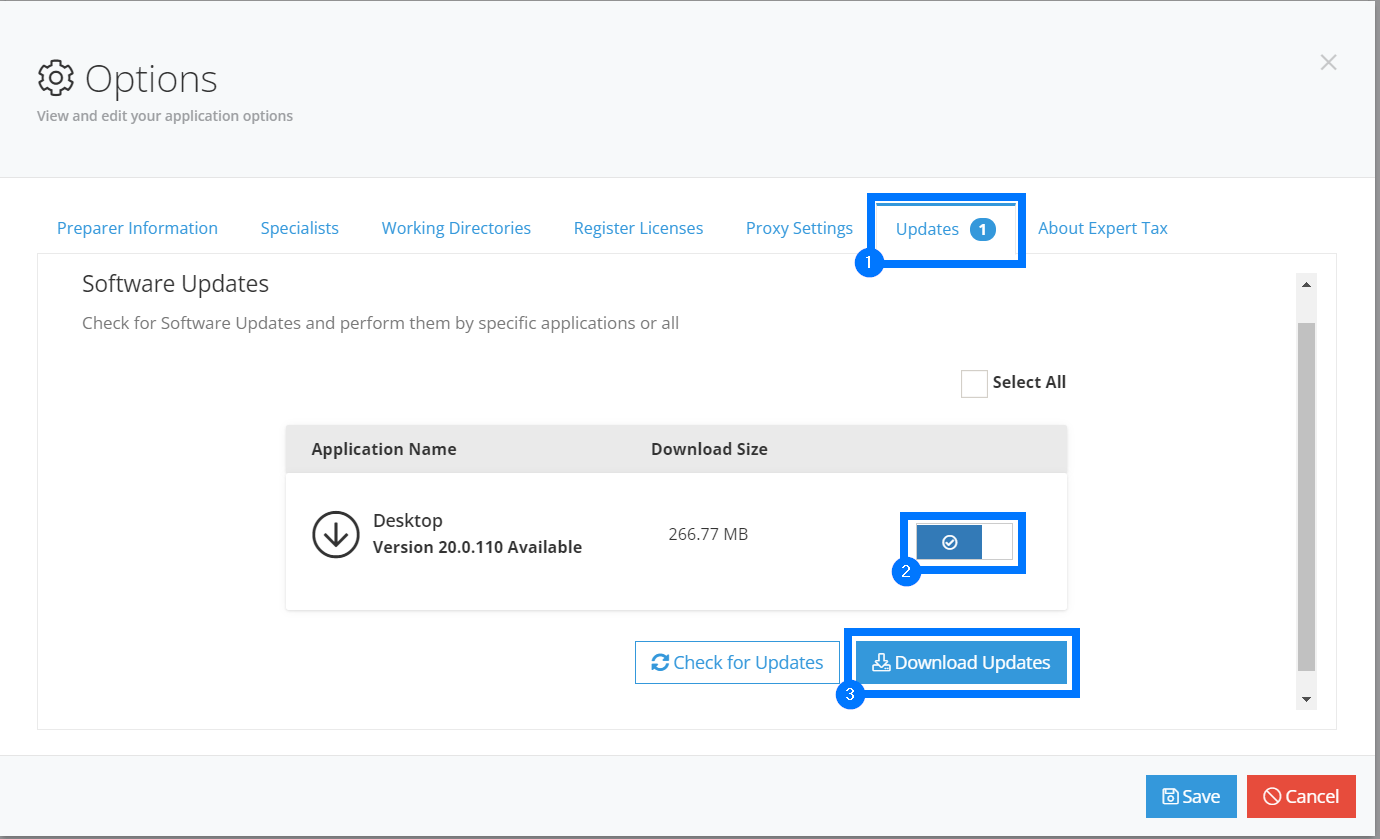 Note: If the latest version available to update is 21.0.90 and the program you have installed is in version 21.0.84 (more than 5 pending updates), an error message will appear and it will not update and you will have to reinstall the program.
You can see what version your program is on under the About Expert Tax tab.