To create a New Client go to portal.experttax.com and press New Client.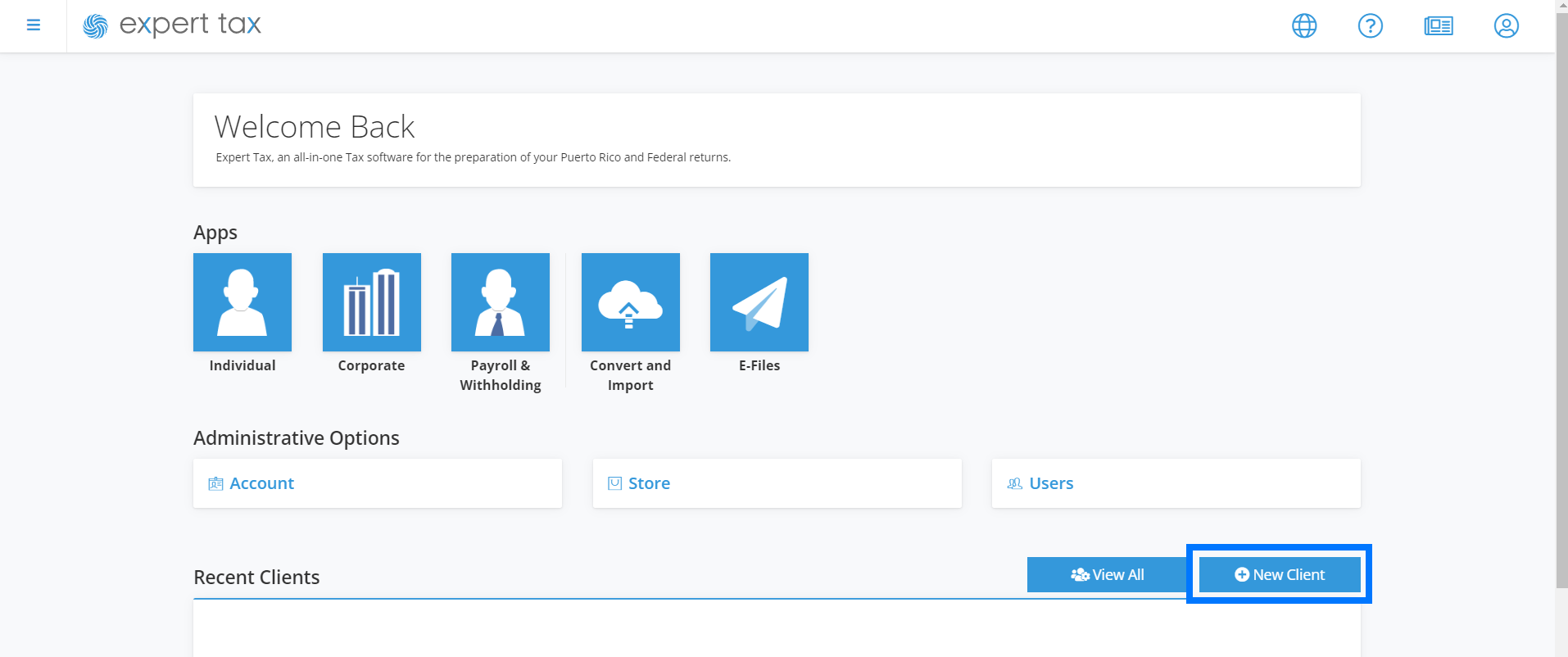 Select the Client Type and fill the basic information.
Then press Create.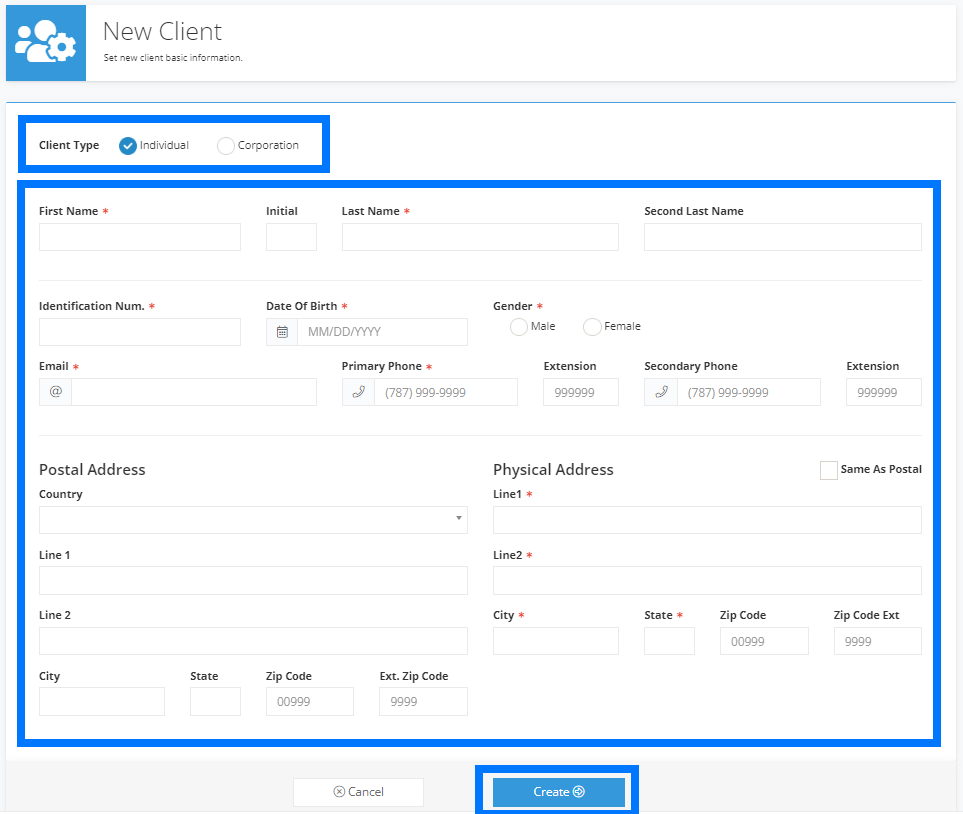 Set new client tax related information (optional).

Select the returns that you wish to create. (optional)
If you have the Payroll and Withholding license and wish to use it with the client, you can activate the service in the process (optional)
Press Save.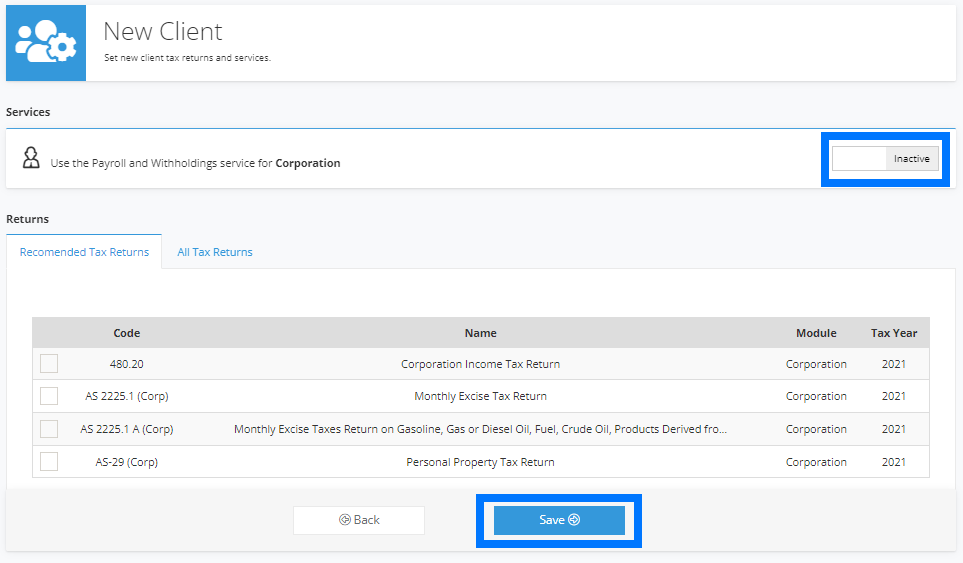 If you already have a created client and wish to activate the Payroll and Withholding service, you can do so from the client's profile, where you can also edit the basic information if necessary.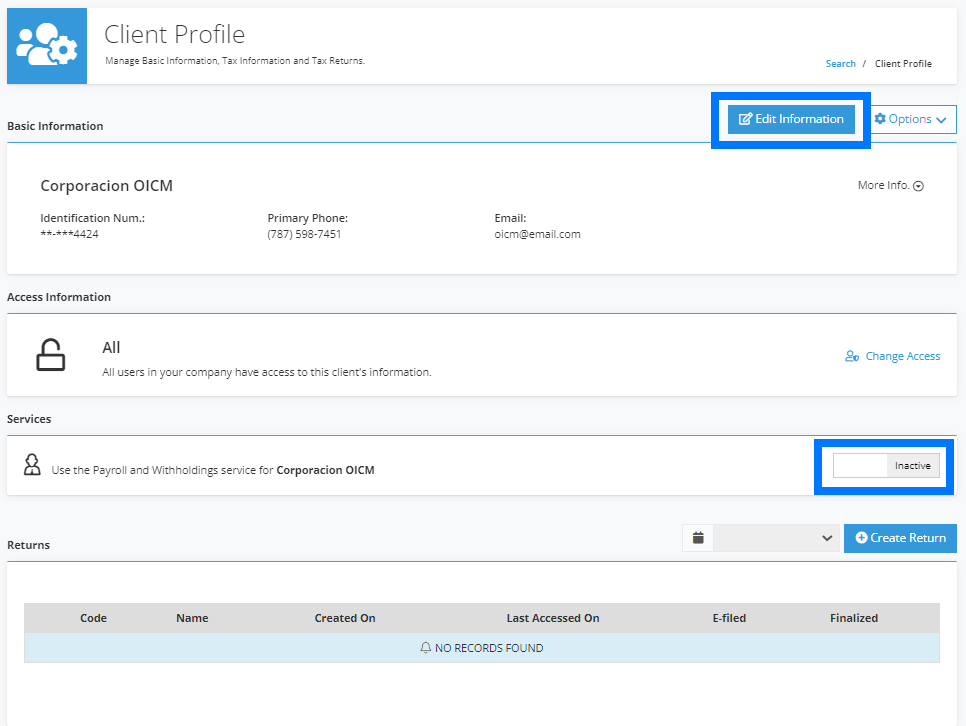 If you would like assistance or need more information, please feel free to write to us at support@experttax.com or open a ticket at support.experttax.com and we will assign a technical support staff to contact you as soon as possible.