To transfer information from a 482 Unique Form to a 1040PR and/or 1040US follow the steps below.

1. While on the 1040, press Transfer 482.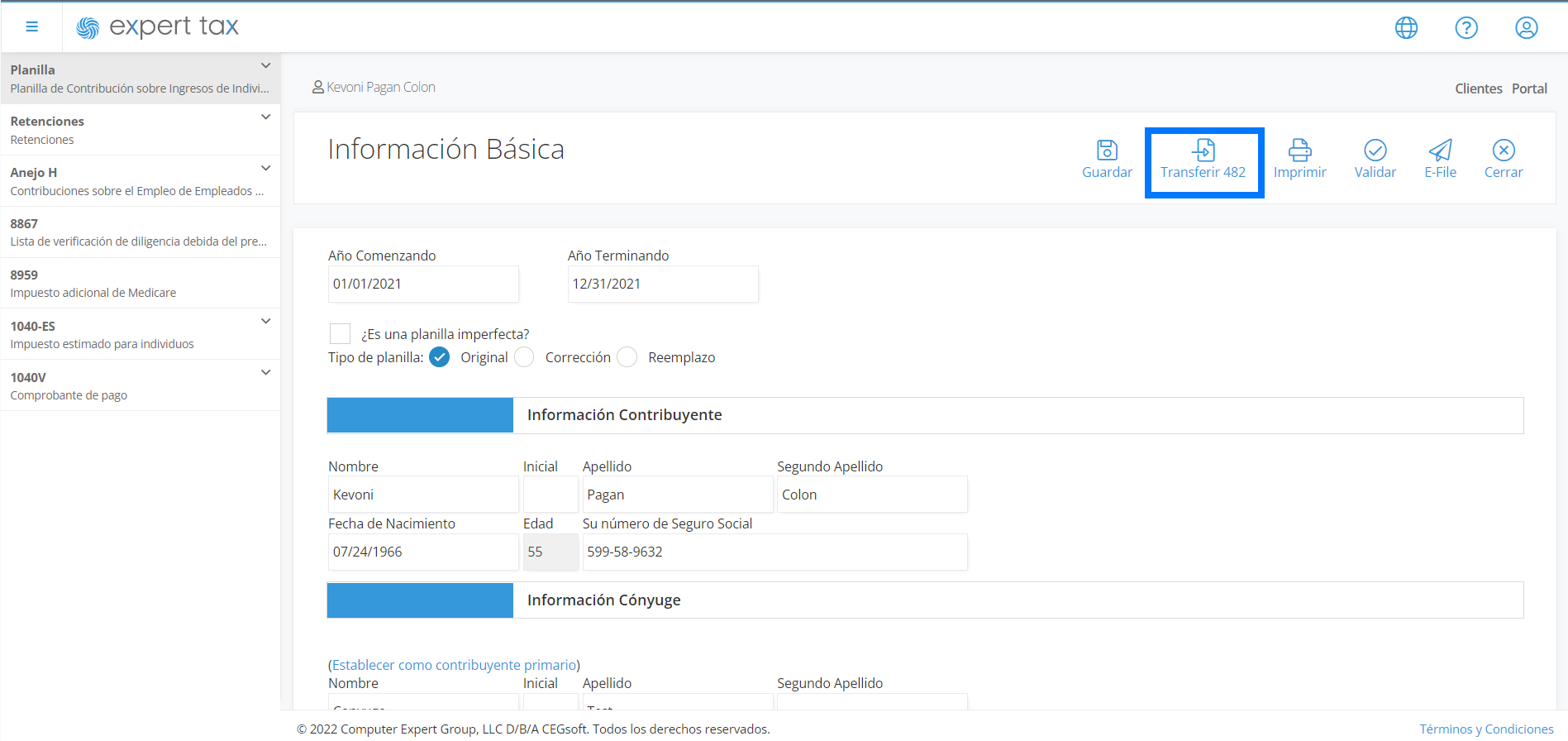 2. If you want to distribute the total sum between Taxpayer and Spouse, check the option Distribute by percent the amounts from Schedules J, K, L and M and set the percentages.
Press Transfer.


NOTE: The only expenses that are transferred are the fields that exist in both forms (482 and 1040PR), otherwise you must enter them manually in Other Expenses on page 3 of the 1040PR. The basic information of taxpayer and spouse and their W2 will be transferred.
If you would like assistance or need more information, please feel free to write to us at
support@experttax.com
or open a ticket at
support.experttax.com/#help
and we will assign a technical support staff to contact you as soon as possible.